Addiction is a lifelong, chronic disease requiring maintenance and attention, similar to other chronic diseases like heart disease or asthma; addiction relapse rates are also on par with those diseases. Unfortunately, addiction is the only disease with a stigma that makes people ashamed of struggling.
The National Institute on Drug Abuse estimates that 40 to 60 percent of people will relapse during their recovery journey. Studies show that 85% of relapses happen within the first year of treatment.
While that number seems alarming, it's essential to look at it from the other side— 40 to 60 percent of people avoid relapse and achieve long-term recovery.
Knowing what contributes to those rates and doing your best to understand strategies and techniques to stay on the positive side of those numbers will increase your odds of successful recovery.
Addiction recovery is a lifelong journey that some people will excel at immediately, and others will relapse and re-enter recovery several times before it sticks. Every person's treatment and recovery process is different and unique. No one plans on returning to drugs or alcohol, but it happens to many people in recovery.
The defining part of relapse is how a person deals with it. There is no such thing as failure if you continue to try to stop using drugs and re-commit to recovery.
What Is Relapse?
Relapse is returning to drug or alcohol use after a period of sobriety. However, a relapse is much more nuanced and complicated than that.
Relapse is rarely a single, split-second decision that happens spur of the moment; instead, it is a slow process that occurs in stages, ending with someone returning to their drug of choice.
Some relapses lead people to try substances they hadn't previously used and rationalize that they'll be able to control their use of this new substance. However, drug addiction causes people to lose control, not drugs and alcohol.
During addiction treatment and family therapy, the person with the substance use disorder and their friends and family members learn how to recognize the warning signs and stages of relapse. The sooner the relapse process is interrupted, the less likely relapse becomes.
What Causes Relapse?
No single cause or decision causes relapse because it is a build-up of thought patterns, behaviors, and neglecting your recovery.
Some contributing factors to relapse include:
A challenging or traumatizing withdrawal experience
Lack of coping skills
Neglecting self-care
Poor stress management
Lack of a support network
Failing to attend support groups, 12-step programs, and individual therapy
Not managing triggers
Major life changes
Experiencing trauma
Lack of managing co-occurring disorders and mental health
Engaging in old behaviors to test your resolve
Many relapses occur during the initial stages of detox or within a few months after treatment. People who attempt to quit drugs or alcohol without undergoing medical detox or addiction treatment programs may find the withdrawal symptoms and drug cravings overwhelming and too much to handle, so they return to substance abuse. Additionally, the drug cravings and behavioral habits that contributed to addiction take months to years to go away, especially without professional treatment.
People also relapse after years of recovery, often because of overconfidence. They neglect or forget that maintenance is the final stage of change in addiction recovery. Someone with a heart condition wouldn't stop taking their meds; someone in recovery cannot stop doing the work.
Drug with Highest Relapse Rate
Alcohol and opioids have the highest relapse rates. They are followed closely by stimulants, specifically methamphetamines.
These statistics are also directly related to alcohol, opioids, and meth having some of the highest addiction rates. The more widely abused a drug is, the more people will return to using it.
Alcohol Relapse Rates
Alcohol relapse rates during the first year of recovery reach as high as 80%. People who did not receive professional treatment for alcohol addiction account for a large portion of those statistics, with approximately 50 to 80% returning to alcohol use.
People who stay sober for a year have relapse rates of around 21%, while those who managed three years have less than 10% relapse rates. Rates continued to decline after five-plus years of alcohol abstinence.
Opioid Relapse Rates
Opioid relapse rates within the first year after treatment are approximately 85 to 90%. People with opioid use disorder who did not receive comprehensive addiction treatment following withdrawal are 2.5 times more likely to relapse.
Experts attribute these shockingly high rates to how opioids alter the brain and cause intense cravings, furthering the need for behavioral therapies and relapse prevention strategies for this medication addiction.
Heroin Relapse Rates
Heroin relapse rates are similar to opioid relapse rates, with 72 to 80% of people relapsing in the first year after treatment. People who received professional heroin addiction treatment had lower rates of about 32 to 70% relapsing.
However, some people that formerly abused prescription opioids begin using heroin after treatment instead of other opioids. They are considered first-time heroin users by some researchers, so the statistics vary.
Meth Relapse Rates
Meth relapse rates after the first year of meth addiction treatment are roughly 61%; however, for people who make it a year without relapse, that number falls to 25%.
Research shows two consistent factors between people who relapsed on meth and those who did not. Study participants who underwent supervised medical detox to ease their withdrawal symptoms and continued receiving cognitive behavioral therapy after treatment were more likely to achieve long-term sobriety.
Relapse Prevention Therapy
Whether you are struggling to stay sober or seeking treatment for the first time, White Oak Recovery Center can help you overcome the immediate effects of addiction and plan for long-term recovery with relapse prevention therapy.
Studies have shown that a safe and well-managed withdrawal experience decreases relapse odds. We offer onsite medical detox with 24-hour medical care and support to ensure you start your stay in our residential treatment center positioned for success.
Our experienced, licensed, and accredited team collaborates with you to develop an individualized treatment plan that uses evidence-based treatment approaches to ensure you can manage your long-term recovery. Once you join the White Oak family, you are a member for life.
Contact us to speak with one of our caring treatment specialists to begin a life rooted in determined and meaningful recovery.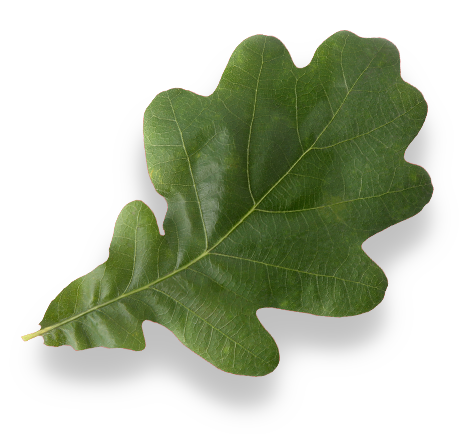 Am I covered for addiction treatment?
Your insurance may cover treatment. Call now for an entirely free and confidential assessment. Recovery starts with a phone call.
Sources:
Medical Disclaimer:
White Oak Recovery Center strives to improve the lives of people suffering from substance use disorders and co-occurring mental health conditions with simplified, fact-based content about addiction, prescription medications, illicit drugs, behavioral health disorders, treatment program options, and their related topics.

The information we provide is researched, cited, edited, and reviewed. The material we publish is for informational purposes only and is not a substitute for medical advice, diagnosis, or treatment. It should not be used in place of the advice of your physician or other qualified health providers. Always seek your physician's advice with any questions or concerns. Please call 911 immediately if you believe you are experiencing a medical emergency.