Heroin Addiction Treatment

As heroin addiction continues to be a growing problem in the United States, the need for accessible and effective heroin addiction treatment programs also continues to increase.
Over 2.5 million Americans struggle with opioid use disorders, and that number continues to grow. Many people addicted to heroin are unaware of their treatment options or will only receive partial treatment, which rarely results in successful, long-term recovery.
Thanks to years of studies and clinical trials, researchers have discovered that the most successful treatments for heroin addiction involve several types of therapy to address the physical, mental, behavioral, and emotional components of substance use disorders.
What Is Heroin?
Heroin is a highly addictive, illegal drug derived from the poppy plant. Most heroin in the United States comes from Southeast Asia and is a white or brown powder; however, in some regions, heroin from Central and South America comes as black tar heroin, a sticky, brown, or black substance.
All three types of heroin are processed and cut with other substances ranging from baby formula to fentanyl to bulk up the product and, in some cases, make it more potent and addictive. Most people who use heroin inject it directly into their veins, though it is possible to snort or smoke heroin.
Why Is Heroin So Addictive?
Heroin is highly addictive because of the pleasurable feelings it produces and the way it chemically interacts with and alters the brain and central nervous system.
The National Institute on Drug Abuse (NIDA) defines drug addiction, or substance use disorders, as a disease that causes functional changes to the brain circuits involved in reward, stress, and self-control, which can continue even after a person stops taking drugs.
Heroin binds to the opioid receptors in the brain and causes it to flood the body with dopamine, a chemical that produces feelings of relaxation, euphoria, and happiness.
Repeated heroin abuse causes the body to become physically dependent on heroin to maintain chemical balance and eventually develop a tolerance, requiring more frequent and higher doses to feel the effects.
Heroin addiction is the physical dependence combined with the mental association of heroin's gratifying effects. At the same time, another aspect of heroin addiction is that people who use heroin experience intense and uncomfortable withdrawal symptoms when they stop taking it. Many people who want to quit heroin relapse once the withdrawal symptoms kick in and become overwhelmingly painful, then continue to use to avoid experiencing withdrawal again.
Side Effects
The intensity and severity of the side effects of heroin will vary depending on the person taking it, how much they take, and the method used to ingest it. Heroin's initial effects are a warm rush throughout the body followed by relaxation and drowsiness; however, the more someone uses it, the more likely they are to experience unpleasant and unwanted side effects.
Short-Term Effects
The length of time the short-term effects of heroin use last depends on how much the person uses. Common short-term side effects of heroin include:
Dry mouth
Heavy feeling limbs
Itching
Skin flushing
Nausea
Vomiting
Diarrhea
Drifting in and out of consciousness or nodding off
Slurred speech
Inability to concentrate
Delayed reflexes
Loss of motor control
Body temperature changes
Slowed breathing
As a person's tolerance to heroin increases, some of the short-term effects disappear or seem less bothersome. However, some of these side effects can also be signs of a heroin overdose, so it is essential to monitor vital signs and be prepared to seek emergency help.
NIDA medical professionals and harm reduction advocates encourage heroin users, their friends, and family members to carry the life-saving drug Narcan. Administering a dose of Narcan can temporarily reverse an overdose until help arrives. Call 911 immediately if you or someone near you is experiencing an overdose.
Long-Term Effects
The more prolonged addiction to heroin goes untreated, the more apparent the long-term effects of heroin abuse will become. Heroin addiction causes mental and physical changes in users and increases the risk of contracting illnesses that require life-long care.
Long-term effects of heroin include:
Insomnia
Collapsed or infected veins
Weakened immune system
Depression
Anxiety
Weightloss
Constipation
Open or slow healing wounds
Kidney infections
Infections in the heart valves and lining
Abdominal bloating and cramping
Chronic lung infections
Pneumonia
Sexual dysfunction
Fertility problems
Risk of hepatitis
Risk of HIV
Liver damage
Twitching
Memory loss
Suicidal thoughts
Cognitive decline
Withdrawal symptoms between doses
Most long-term effects of heroin abuse heal with time and the correct types of treatment. However, people who use heroin can rarely quit on their own and must attend comprehensive inpatient rehab programs for their substance use disorders to avoid relapsing and causing the same damage again.
Heroin Withdrawal Symptoms
Heroin withdrawal symptoms can start as soon as a few hours after the last dose of heroin. Quitting abruptly, especially after prolonged heroin use, can cause severe withdrawal symptoms that may result in an emergency.
Heroin withdrawal symptoms include:
Restlessness
Muscle pain
Joint and bone pain
Watery eyes
Runny nose
Severe heroin cravings
Sleep disturbances
Nausea
Vomiting
Diarrhea
Stomach cramps
Sweating
Hot flashes
Goosebumps
Chills
Dehydration
Twitching and spasms
Depression
Irritability
Anxiety
Violent outbursts
Suicidal thoughts
Increased heart rate
Changes in blood pressure
Fatigue
Breathing difficulties
Heroin withdrawal can be unpredictable, especially if the person is addicted to other substances. Medical detox in a professional treatment center is always the safest way to treat heroin withdrawal.
Heroin Detox
Heroin detox refers to purging the drug from your system, which involves going through withdrawal. As previously mentioned, heroin withdrawal symptoms can be hard to deal with and deter people from following through with detox and treatment. One of the main benefits of residential treatment programs is medically supervised detox to treat heroin withdrawal.
Medical detox offers medications to help ease the discomfort of withdrawal while licensed professionals monitor your physical health and comfort and offer support for the challenging psychological symptoms of withdrawal.
Medical detox also uses dual diagnosis to uncover and treat co-occurring disorders. Dual diagnosis is vital in addressing substance use disorders and managing symptoms that may arise during and after withdrawal.
Medical detox is the first step in treating heroin addiction; however, evidence-based treatments and behavioral therapies must follow to treat all aspects of addiction successfully. Multiple studies have shown that patients receiving treatment at inpatient rehab centers have the highest long-term recovery rates.
Medication-Assisted Treatment for Heroin Addiction
Medication-assisted treatment (MAT) for heroin addiction uses FDA-approved medications to ease withdrawal symptoms, reduce cravings for heroin, and assist with relapse prevention. People with co-occurring mental health disorders may also start medications like antidepressants to treat their conditions long-term.
The two most effective FDA- approved medications for heroin addiction include:
Naltrexone. Naltrexone is an opioid agonist, meaning it binds to the opioid receptors in the brain to block heroin from binding to them and having an effect in the event someone relapses while taking it.
Buprenorphine. Buprenorphine is a partial opioid agonist that binds to the opioid receptors in the brain less intensely than full agonists to help reduce cravings and physical withdrawal symptoms.
Medication-assisted treatment, MAT, is not replacing one drug with another. Treatment programs that use MAT manage symptoms effectively with non-addictive medicine while patients address addiction's behavioral and psychological aspects.
Residential treatment centers providing a medication-assisted therapy program are beneficial because they allow a smooth transition from detox to treatment with an established and custom treatment plan.
Evidence-Based Treatment for Heroin Addiction
Evidence-based, compassionate, effective treatment is available if you or a loved one are struggling with heroin addiction. At White Oak Recovery Center, we specialize in individualized treatment plans that treat the whole person, not just the addiction.
White Oak Recovery Center's private residential treatment facilities offer onsite medical detox and medication-assisted treatment to ensure your heroin withdrawal is as comfortable and safe as possible with 24-hour medical care and support.
Our individual and guided group therapies, such as 12-step facilitation, help develop a strong support network to lean on and realize you are far from alone in your struggle. Through support, healing, knowledge, and skill-building, we aim to heal the roots of your addiction and learn positive behaviors and strategies to overcome the challenges of a new life in recovery.
Reach out to our caring and helpful treatment specialists today. They are eager to address any concerns you may have and get you the help you need to live a life rooted in a lasting recovery.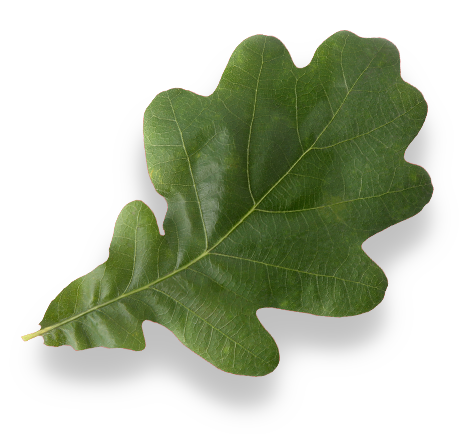 Am I covered for addiction treatment?
Your insurance may cover treatment. Call now for an entirely free and confidential assessment. Recovery starts with a phone call.
Sources:
Medical Disclaimer:
White Oak Recovery Center strives to improve the lives of people suffering from substance use disorders and co-occurring mental health conditions with simplified, fact-based content about addiction, prescription medications, illicit drugs, behavioral health disorders, treatment program options, and their related topics.

The information we provide is researched, cited, edited, and reviewed. The material we publish is for informational purposes only and is not a substitute for medical advice, diagnosis, or treatment. It should not be used in place of the advice of your physician or other qualified health providers. Always seek your physician's advice with any questions or concerns. Please call 911 immediately if you believe you are experiencing a medical emergency.