Addiction Recovery: The Five Stages of Change
Transtheoretical Model of Change

According to the stages of change, or the transtheoretical model, there are five stages of change in addiction— precontemplation, contemplation, preparation, action, and maintenance. In the United States, millions of adults struggle with addiction. Many people want to change and overcome substance abuse but don't know where to start. Some people will attempt to change independently; many will require professional help. Understanding that changes happen in steps or phases can make overcoming addiction seem less daunting and overwhelming.
What Is the Transtheoretical Model of Change (Stages of Change)?
The transtheoretical model of change, sometimes called the stages of change model, is a framework to help people struggling with alcohol abuse or drug addiction and their friends and family members recognize and navigate the five steps that lead to change and overcoming addiction.
The transtheoretical model recognizes that the stages of change do not have a set timeframe and that an addicted person might go back and forth between two steps before moving on to the next. The transtheoretical model is currently the most widely used approach for recognizing and treating substance abuse.
What Are the Five Stages of Change in Addiction?
The five stages of change in addiction and overcoming substance use disorders are precontemplation, contemplation, preparation, action, and maintenance.
Some treatment programs include a sixth stage— the relapse stage. The official transtheoretical model doesn't have a relapse stage because, ideally, completing the five core steps will prevent relapse. In the event a relapse does occur, repeating the stages of change will help people return to recovery.
Stage One: Precontemplation Stage
In the precontemplation stage, a person is unaware or in denial about their addiction to drugs or alcohol and its harmful impacts. People in this stage don't see a problem, so they aren't looking for any solution.
Some people become stuck in this stage when they have tried to change in the past, failed, and now consider it not worth the effort or risk. Moving out of the precontemplation stage often requires outside input from friends and family members, a drastic life change, or legal problems related to substance abuse.
Stage Two: Contemplation Stage
Once a person enters the contemplation stage, they are aware of the downsides of their addiction. Still, they have positive associations with using and may go back and forth between wanting to change and justifying their continued substance abuse. Sometimes they talk about getting treatment in vague, avoidant statements.
A technique called motivational interviewing is helpful to get the person to transition to the next stage. Motivation interviewing asks guided, open-ended questions to help people in the contemplation stage reach honest conclusions about their addiction and the need for treatment and change.
Stage Three: Preparation Stage
The preparation stage begins once the person has a sense of urgency and commitment to change. They start to gather information and resources and explore options that appeal to them.
Addiction specialists, friends, or family members can actively support the commitment to change and discuss practical options. Many rehab programs offer free assessments and can provide in-depth information about treatment options for all types of addiction and lifestyles.
Stage Four: Action Stage
The action stage is when changes start to materialize and go into effect. Many people consider the action stage the most challenging because it requires the addicted person to put in a lot of work and effort that only they can do.
This stage incorporates evidence-based addiction treatment therapies and practices to educate and empower people. Guided by professionals, a person will start learning new coping skills and communication strategies and abstaining from substances while learning healthy habits in place of addictive behaviors.
Attending support groups and therapy help establish a foundation for maintaining long-term recovery and avoiding relapse. Loved ones may benefit from attending family therapy to learn new ways to support the addicted person during their journey.
Stage Five: Maintenance Stage
According to the transtheoretical model, the maintenance stage begins after six months of abstinence from alcohol or drugs. At this stage, people are focused on their goals for the future and staying active and committed to the positive changes and progress they've made.
Substance use disorders are chronic diseases that require vigilance and ongoing care to avoid relapse. The maintenance stage involves continuing the habits learned during the action stage, attending meetings and support groups, practicing self-care, and taking time to recognize how far the addicted person has come since the start of the change process.
Alcohol Abuse and Drug Addiction Treatment
Alcohol abuse and drug addiction change lives and tear families apart, but if negative changes are possible, so are positive changes and recovery. The Greek philosopher Heraclitus once said, "the only constant in life is change."
At White Oak Recovery Center, we understand that change has to start somewhere, and regardless of where you are in your struggle with addiction, we can help you rediscover your life. Our licensed and compassionate team at WORC supports you through every stage of change and collaborates with you to create a custom, personalized treatment plan.
We use evidence-based treatment with a dual diagnosis program and medication-assisted treatment to address your mental health needs and empower you with the confidence and skills to maintain long-term recovery and success.
A life rooted in recovery is waiting for you. Reach out to our admissions specialists today.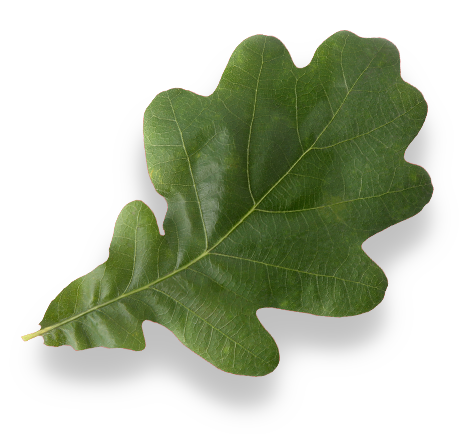 Am I covered for addiction treatment?
Your insurance may cover treatment. Call now for an entirely free and confidential assessment. Recovery starts with a phone call.
Sources:
Medical Disclaimer:
White Oak Recovery Center strives to improve the lives of people suffering from substance use disorders and co-occurring mental health conditions with simplified, fact-based content about addiction, prescription medications, illicit drugs, behavioral health disorders, treatment program options, and their related topics.

The information we provide is researched, cited, edited, and reviewed. The material we publish is for informational purposes only and is not a substitute for medical advice, diagnosis, or treatment. It should not be used in place of the advice of your physician or other qualified health providers. Always seek your physician's advice with any questions or concerns. Please call 911 immediately if you believe you are experiencing a medical emergency.