What Is an Opioid Use Disorder?

Many people used to treat opioid addiction as a moral failing or character weakness; thankfully, people have realized that opioid use disorder (OUD) is a chronic disease requiring care and treatment, the same as other medical conditions.
The numbers and language around the opioid epidemic in the United States can make it easy to forget that countless real people and lives are affected daily, with many ending in tragic circumstances.
Understanding opioid use disorder and how to help people struggling may not solve the public health crisis. Still, it can help remove the stigma of addiction, make a difference, and assist in finding effective treatment if you or a loved one are struggling.
What Is an Opioid Use Disorder?
An opioid use disorder (OUD) is a complex disease that causes a person to seek out and continue to misuse opioids despite harmful consequences to themselves and others.
Not every person who uses opioids will develop an opioid use disorder. Opioid use disorder includes patients given valid prescriptions for pain management and recreational drug users; opioid addiction does not discriminate. People using opioids to manage chronic pain may become physically dependent but not addicted. Dependence is not the same as addiction but can lead there without proper supervision and care.
Opioid use disorders range from mild to severe, depending on how diagnostic criteria a person meets. The Diagnostic and Statistical Manual (DSM-5) contains widely reviewed and approved standards for opioid use disorder diagnosis and recommendations for evidence-based treatment according to the patient's needs.
Opioid use disorder criteria include:
Taking opioids in larger amounts, more frequently, or for longer periods than intended
A desire but inability to cut back or stop using opioids
A disproportionate amount of time spent finding, using, or recovering from opioid use
Cravings for opioids
Continuing to use opioids despite failure to meet personal, social, and professional related to using
Using opioids in physically dangerous situations
Continuing to use opioids despite knowing that they are worsening mental and physical health problems
Tolerance to opioids that causes less of an effect with previously adequate amounts or requires increased amounts to produce the desired results or high
Withdrawal symptoms that stop when more opioids or similar drugs are taken
Only a certified medical professional can accurately diagnose substance use disorders. If you are struggling with substance abuse, talk honestly to your doctor about your habits and symptoms, and ask them to explain your treatment options. As a chronic but treatable condition, opioid use disorder requires life-long management and care to avoid disability, relapse, and death.
Opioid Use Disorders in the United States
Opioid use disorders and the devastating consequences are so widespread that the United States Department of Health and Human Services declared an opioid epidemic and public health emergency in 2017.
Below are some statistics about opioid use disorders and their impacts in the United States:
2.1 million people are affected by opioid use disorders at any given time
Roughly 250 million opioid prescriptions get written each year
10.1 million people misuse prescription opioids every year
120,000 people die from opioid-related causes annually
Approximately 130 die daily from opioid overdoses
40% of all drug overdose deaths involve one or more opioids
Deaths involving synthetic opioids have increased by 2000% in 15 years
Deaths involving heroin have increased by 700% in 15 years
Up to 19% of people prescribed opioid painkillers will develop an OUD
45% of heroin users previously had a prescription for opioids
1 in 4 people with OUD receives effective treatment
Some reasons people turn to heroin over prescription opioids involve cost, availability, and potency.
Withdrawal Symptoms
As previously mentioned, experiencing withdrawal symptoms is a sign of opioid use disorder. Opioid withdrawal symptoms depend on the length of the addiction, severity, co-occurring disorders and substance use disorders, and the person's physical health.
The effects of opioid withdrawal can be challenging and intense, with many people who attempt to quit opioids on their relapsing to alleviate them and avoid future detox attempts.
Opioid withdrawal symptoms include:
Cravings
Sweating
Flu-like symptoms
Nausea
Vomiting
Agitation
Abdominal cramping
Diarrhea
Chills
Increased heart rate and blood pressure
Insomnia
Appetite changes
Shaking
Muscle, bone, and joint pain
Fatigue
Suicidal thoughts
Deciding to overcome opioid use disorder is a brave, important step, and ensuring a successful withdrawal experience helps reduce the risk of relapse and developing post-acute withdrawal syndrome.
The safest way to withdraw from opioids is to enter supervised medical detox. Medical professionals monitor your vital signs and mental health symptoms during medical detox and use opioid use disorder medication-assisted treatment (MAT) to reduce cravings and relieve uncomfortable withdrawal symptoms. MAT is not replacing one drug for another; instead, it facilitates a smooth transition from detox to treatment without significant impairment and setbacks from complicated withdrawal symptoms.
Opioid withdrawal is only the first step in overcoming opioid use disorder; it has to be followed by education and evidence-based treatments that enable people to understand and maintain their recovery long-term.
Opioid Addiction Treatment
Overcoming opioid addiction requires support, resources, and compassionate care; at White Oak Recovery Center, we pride ourselves on offering everything you need to achieve long-term recovery.
Our serene and private residential treatment facility offers onsite medical detox with 24-hour medical care and support until you are ready to begin the phase of treatment.
Our dedicated team is licensed and experienced— working closely with you to develop a personalized treatment plan that caters to your needs and treatment goals. We simultaneously use dual diagnosis to uncover any co-occurring disorders that require additional attention and treatment and address them individually.
WORC's goal is to treat more than just the immediate harm caused by opioid abuse; we want to empower you with the knowledge and skills to take charge of your recovery and begin a fulfilling life free from addiction.
If you're ready to get help for opioid use disorder, reach out to one of our caring treatment specialists today. They are eager to get you the help you deserve.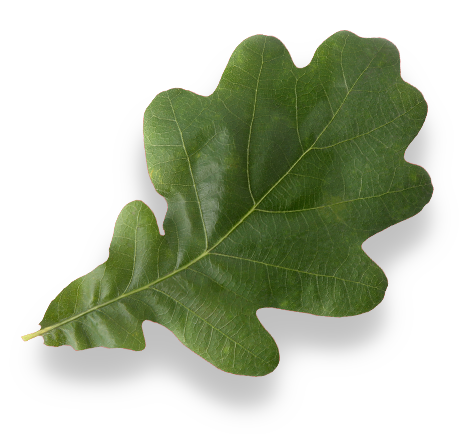 Am I covered for addiction treatment?
Your insurance may cover treatment. Call now for an entirely free and confidential assessment. Recovery starts with a phone call.
Sources:
Medical Disclaimer:
White Oak Recovery Center strives to improve the lives of people suffering from substance use disorders and co-occurring mental health conditions with simplified, fact-based content about addiction, prescription medications, illicit drugs, behavioral health disorders, treatment program options, and their related topics.

The information we provide is researched, cited, edited, and reviewed. The material we publish is for informational purposes only and is not a substitute for medical advice, diagnosis, or treatment. It should not be used in place of the advice of your physician or other qualified health providers. Always seek your physician's advice with any questions or concerns. Please call 911 immediately if you believe you are experiencing a medical emergency.