Understanding Alcohol Use Disorder (AUD)

Alcohol abuse and alcoholism, clinically known as an alcohol use disorder (AUD), is defined by the National Institute on Alcohol Abuse and Alcoholism (NIAAA) as "a medical condition characterized by an impaired ability to stop or control alcohol use despite adverse social, occupational, or health consequences."
Other terms frequently used to talk about alcohol use disorder include alcohol abuse, alcohol dependence, and alcohol addiction. Regardless of the words used to discuss it, alcohol use disorder is a severe and progressive disease that can have life-long and fatal consequences without proper treatment.
In the United States, alcohol is almost unavoidable in daily life and celebrations. Some people can control their alcohol use without a problem; however, many cannot.
Alcohol use disorder doesn't always look like someone hitting rock bottom. It may look like someone using alcohol to self-medicate their depression or anxiety, a person going to happy hour at lunch every day, a college student binge drinking on the weekends, or nightcaps to unwind every night. Over time, the effects of alcohol dependence and misuse will escalate and cause long-term physical and mental health problems.
Treatments for AUDs have evolved to recognize and address all the factors that lead to it and the most effective evidence-based approaches to help people overcome and manage their alcohol use disorder in daily life. To understand the best treatment options for AUD, you must first know what they are, the importance of seeking help, and how to decide which treatment options best fit your needs.
Understanding AUDs
Alcohol use disorder (AUD) is the proper clinical term for problematic drinking behaviors ranging from mild, moderate, or severe. Most people use the term alcoholism to talk about alcohol abuse, but that word carries a lot of stigmas and lacks compassion and a complete understanding of AUDs and how complicated they are.
The American Psychological Association (APA) uses the Diagnostic and Statistical Manual of Mental Health Disorders, currently in its fifth edition (DSM-5), to diagnose alcohol use disorders and determine their severity.
The 11 criteria for diagnosing an AUD are the following:
Drinking larger amounts of alcohol or for a longer period of time than intended
A desire but inability to stop drinking or control alcohol use
Spending a lot of time obtaining, drinking, and recovering from alcohol use
Cravings and strong urges to use alcohol
Repeatedly failing to fulfill work, academic, and social obligations because of alcohol use
Continuing to drink despite relationship problems with professional associates, social acquaintances, and family members surrounding alcohol use
Neglecting recreational activities and hobbies for drinking
Drinking alcohol in situations that can result in physical danger or harm
You've continued to drink despite obvious negative consequences
Developing a tolerance that requires more alcohol to feel the effects
Experiencing withdrawal symptoms when you do not drink alcohol
A mental health expert is the only person who can diagnose an AUD, which they will classify as mild, moderate, or severe based on honest answers to their questions.
Meeting 2-3 criteria is mild, 4-5 is moderate, and 6 or more is severe; a person can have countless combinations of the requirements, but there is no one size fits all diagnosis.
The Substance Abuse and Mental Health Services Administration (SAMHSA) estimates that 14 million adults in the United States have an alcohol use disorder, and 1 in 10 children under 18 live in a home with one or more adults with an AUD.
Although anyone can develop an alcohol use disorder regardless of race, age, social class, or anything else, some risk factors increase the likelihood of developing an alcohol use disorder.
Risk factors for developing an AUD include:
Repeated binge drinking or heavy alcohol intake in short periods
A family history of drug or alcohol abuse
Genetic makeup
Exposure to alcohol at a young age
A history of anxiety, depression, and other mental health conditions
Experiencing abuse, neglect, or traumatic events
Peer pressure and societal pressure
These same risk factors can also lead to mental health conditions that alcohol misuse exacerbates. When mental health disorders and substance use disorders are both present, they are co-occurring disorders.
SAMHSA estimates that 6.5 million Americans have a co-occurring alcohol use disorder and mental health disorder. Co-occurring conditions require comprehensive, evidence-based treatment with a dual diagnosis treatment program.
Long-Term Effects of Alcohol Use Disorder
Long-term effects of alcohol use disorder cause physical and mental changes in people.
Common long-term effects of alcohol use disorders include:
Depression
Anxiety
Worsening mental health symptoms
Memory loss
Ulcers
Liver diseases
Heart diseases
Kidney diseases
Nerve damage
Dementia
Chronically high blood pressure
Weakened immune system
Sexual dysfunction
Infertility
Behavioral disorders
High rates of cancer
High rates of physical accidents, homicide, and suicide
Housing insecurity
Financial issues
Legal trouble
Depending on the length of the addiction, some of the long-term effects of alcohol will heal with time and treatment; others will require life-long care and management.
Alcohol Withdrawal Symptoms
Most people who stop drinking after a long time of using alcohol will experience alcohol withdrawal symptoms. The severity of alcohol withdrawal will vary from person to person, but alcohol withdrawal is typically uncomfortable and intense; for some people, it can be fatal. You should seek medical advice if you plan to quit drinking.
Alcohol withdrawal symptoms include:
Sweating
Nausea
Vomiting
Headaches
Anxiety
Tremors
Restlessness
Irritability
Insomnia
Agitation
Depression
Confusion
Changes in body temperature
Increased heart rate
Seizures
Delerium Tremens
Medical detox is the safest way to get through withdrawal without risking your health or relapsing. Detox by itself is not sufficient treatment for alcohol use disorders; evidence-based treatments and behavioral therapies have to follow to ensure the best odds of recovery.
Alcohol Use Disorder (AUD) Treatment
Treatments for alcohol use disorder will vary based on individual needs, including the severity of their AUD, dependence on other substances, and co-occurring conditions. Historically, inpatient treatment offers the most benefits due to its 24-hour immersive treatment approach that eliminates outside interference and interruptions.
Common, evidence-based alcohol use disorder (AUD) treatments include:
Medication-assisted therapy (MAT) uses Food and Drug Administration (FDA) approved, non-addictive medications like naltrexone and acamprosate to manage withdrawal symptoms and reduce alcohol cravings. Some people may receive antidepressants or other medicines to treat co-occurring disorders.
Behavioral therapies like cognitive behavioral therapy and other talk therapy address the roots of addiction and teach healthy coping skills and thought processes.
Support groups like 12-step facilitation programs help build a sense of belonging and support systems that will last long-term.
Family therapy involves family members in the recovery process and works to repair and rebuild relationships with improved understanding and communication skills.
Relapse prevention planning compiles a detailed plan of action to overcome future recovery challenges without resorting to alcohol.
Addiction treatment centers will combine these and other proven therapies to treat people with alcohol use disorder in a way that leads to long-term recovery.
Treat Alcohol Use Disorder With White Oak Recovery Center
Compassionate, evidence-based substance use and co-occurring disorder treatment is available at White Oak Recovery Center if you or a loved one is struggling with an alcohol use disorder.
We offer onsite medical detox to ensure your safety through withdrawal in a calm, peaceful, and therapeutic environment. Once you conquer withdrawal, we develop an in-depth, personalized treatment plan that utilizes the many evidence-based treatments we provide for our residents, including individual therapy and support groups.
Our residential treatment facility includes chef-catered gourmet meals, flat-screen TVs in each room, and a pool with lounge areas to provide comfort during your stay with us. Our only goal is to provide you with superior, personalized treatment and an opportunity for a meaningful recovery.
Reach out to us now. Our caring treatment specialists are eager to help you start a new healthy, and happy life rooted in a lasting recovery.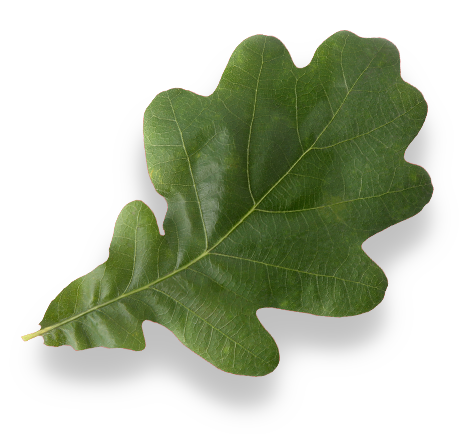 Am I covered for addiction treatment?
Your insurance may cover treatment. Call now for an entirely free and confidential assessment. Recovery starts with a phone call.
Sources:
Medical Disclaimer:
White Oak Recovery Center strives to improve the lives of people suffering from substance use disorders and co-occurring mental health conditions with simplified, fact-based content about addiction, prescription medications, illicit drugs, behavioral health disorders, treatment program options, and their related topics.

The information we provide is researched, cited, edited, and reviewed. The material we publish is for informational purposes only and is not a substitute for medical advice, diagnosis, or treatment. It should not be used in place of the advice of your physician or other qualified health providers. Always seek your physician's advice with any questions or concerns. Please call 911 immediately if you believe you are experiencing a medical emergency.