Recovering from substance abuse and drug addiction takes work and dedication even after leaving an addiction treatment program. Some people find returning to life after treatment difficult because they may face triggers that make them want to start drinking or using again. When a person in recovery gives in to the urge to use again, most people consider it a relapse. The reality is that experiencing a relapse happens in three distinct stages that can start unfolding long before someone picks up a glass of wine or takes a couple of pills.
The National Institute on Drug Abuse (NIDA) defines addiction as a relapsing, chronic disease that changes how the brain relates to stress, reward, and self-control. Addiction is comparable to other chronic health diseases in that it disrupts everyday life and can have harmful, long-term consequences if left untreated. The good news is that managing substance abuse is possible with a healthy coping strategy and a support system.
The road to recovery is not always smooth, but how you manage the obstacles strengthens your recovery. Recognizing the stages of relapse and having a relapse prevention plan to follow when your recovery process is in jeopardy can reduce the risk of permanent relapse and help you maintain long-term recovery.
What Is a Relapse?
When discussing addiction and recovery, relapse refers to returning to regular or heavy substance abuse after a period of time free from substances.
Relapse is far more common than people realize, and it is a process that builds over time. Relapse is not the end of recovery if you treat it as a chance to learn from it and recommit yourself to positive coping mechanisms and the skills you learned in treatment.
People unfamiliar with the recovery process often believe relapse happens in an instance and shows a failure or marks the end of someone's recovery. This attitude can lend to the shame and stigma recovering addicts feel when they are already struggling. Educating friends and family about what relapse entails and how it happens is crucial to building a compassionate social support network that makes avoiding relapse and asking for help easier.
How Common Is Relapse?
Relapses occur for 40-60% of recovered addicts, but it is essential to remember that just because relapse is common doesn't mean it is inevitable. Experts stress the importance of early intervention techniques and a relapse prevention plan to decrease the likelihood of a full relapse.
Addiction specialists warn against minimizing or normalizing relapses because it is vital to maintain urgency and focus on learning from the experience and returning to effective habits to avoid future relapses.
Signs of a Relapse
While it is impossible to know someone's thoughts, there are outward signs of relapse that give clues a relapse is likely.
Signs of relapse include:
Mood swings
Fondly discussing past drug use
Secretive behavior
Spending time with people who still use
Visiting places associated with using
Not attending support groups
Neglecting physical and mental health
Becoming isolated
The Stages of Relapse
Relapse occurs slowly, happening in three stages: emotional relapse, mental relapse, and physical relapse.
Stressful and high-risk situations can set off a chain of thoughts and actions that gradually build into a downward spiral ending with relapse. The earlier the stages of relapse are recognized, the better the chance of preventing a complete relapse.
Emotional Relapse
Emotional relapse begins when someone experiences emotions that formerly triggered them, like stress or grief. Many people in this stage are in denial that there is a possibility of relapse. They will start to withdraw, self-isolate, avoid talking about their feelings, and neglect self-care habits.
Mental Relapse
Mental relapse involves actively thinking about memories, people, or places associated with past drug use and minimizing their addiction's negative consequences. They begin to debate the pros and cons of returning to drugs. They may even put themselves in high-risk situations that test their resolve.
Physical Relapse
Physical relapse happens when someone returns to taking drugs or alcohol. At this point, they might try to hide their consumption or convince themselves it is a one-time thing. As discussed above, whether they stop after one slip-up or continue to use determines if it is a lapse or a relapse.
Relapse Types
Most recovery models recognize three different relapse types: a slip, a lapse, and relapse. The difference between the three types comes down to the intention when it happened and the reaction after it happened.
Slip
A slip can result from a force of habit, not paying attention or even an unintentional accident. Slips are very brief. For instance, if you are at a wedding and they hand out champagne for a toast, old habits might take over, and you may take a sip; or someone may accidentally serve you alcohol at a restaurant where you drink before you realize it's alcohol. Most people immediately recognize the transgression and check in with their sponsor and relapse prevention plan.
Lapse
A lapse might be planned or a spur-of-the-moment choice to test resolve and self-control or to give in to peer pressure. Someone recovering from opioid abuse may feel like they can handle a glass of wine or a joint hit. Sometimes a lapse is for a day or two, followed by regret and recommitting to recovery.
Relapse
A relapse can follow a slip or lapse if someone doesn't recognize their mistakes and return to recovery. Relapses are intentional and result from abandoning the recovery plan and last for an extended period of time. People who go into full relapse face a high risk of fatal overdoses because of their decreased substance tolerance. Overcoming a relapse often requires re-entering a treatment program.
Relapse Prevention Therapy at White Oak Recovery Center
Relapse doesn't mean failure. Relapsing after years of sobriety can happen when people feel they've overcome their addiction and drift away from the positive coping skills that helped reinforce their recovery. Regardless of where you are in your addiction journey, recommitting yourself to recovery is achievable, and White Oak Recovery Center can help.
At White Oak Recovery Center, we use evidence-based treatments to help every resident learn the skills to face future challenges to recovery with healthy, effective coping mechanisms and strategies. Our family therapy program can help repair close relationships and build a strong support group.
A fulfilling life rooted in life-long, meaningful recovery is possible. Reach out to our treatment specialists today.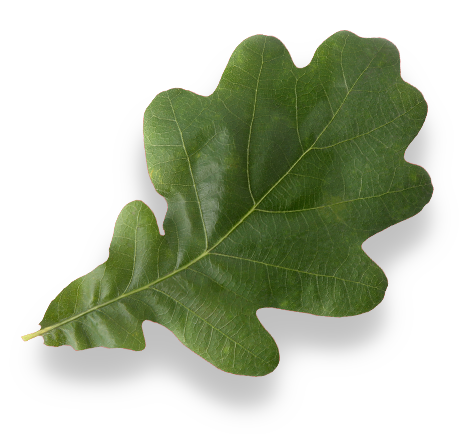 Am I covered for addiction treatment?
Your insurance may cover treatment. Call now for an entirely free and confidential assessment. Recovery starts with a phone call.
Sources:
Medical Disclaimer:
White Oak Recovery Center strives to improve the lives of people suffering from substance use disorders and co-occurring mental health conditions with simplified, fact-based content about addiction, prescription medications, illicit drugs, behavioral health disorders, treatment program options, and their related topics.

The information we provide is researched, cited, edited, and reviewed. The material we publish is for informational purposes only and is not a substitute for medical advice, diagnosis, or treatment. It should not be used in place of the advice of your physician or other qualified health providers. Always seek your physician's advice with any questions or concerns. Please call 911 immediately if you believe you are experiencing a medical emergency.