Meth Addiction Treatment and Rehab

In the United States, addiction to methamphetamine, a powerful and highly addictive stimulant, is on the rise, bringing with it a need for effective meth addiction treatment programs.
Meth addiction takes a devastating toll on people's lives. Almost 24,000 people died from overdoses involving stimulants like meth in 2020. The National Survey on Drug Use and Health (NSDUH) estimates that 1.5 million people in America have a methamphetamine use disorder.
Understanding Meth Addiction
Meth addiction happens fast and is one of the most challenging substance use disorders to treat. Methamphetamines, or meth or crystal meth, are cheap, easy to find, and incredibly addictive. Because of how addictive meth is, it quickly spirals out of control and becomes an all-consuming, life-altering disease.
While popular culture portrays cocaine use as glamorous, it shows addiction to meth as trashy and shameful. The reality is that people from all walks of life are susceptible to meth's addictive effects and turn to drug abuse for various reasons, including its potency and accessibility. Furthermore, everyone who struggles with an addiction deserves dignity, compassion, understanding, and effective treatment options to overcome their addiction, including meth.
How Addictive is Meth?
Meth is one of the most addictive stimulants in existence. Many say that their first time using meth was enough to get them hooked and repeatedly trying to recreate their first high. According to the National Institute on Drug Abuse (NIDA), meth is more addictive and potent than cocaine.
When meth enters the brain, it prevents the body from absorbing naturally occurring serotonin and dopamine. It also prompts the central nervous system to produce and release more serotonin and dopamine, which causes meth's euphoric effects, including feelings of reward, stimulation, satisfaction, confidence, and increased sex drive.
Whether smoked, snorted, or injected, the meth high is intense and kicks in quickly— two of the most addictive traits a drug can have. When the initial rush wears off, users will continue taking more meth to chase the high, leading to large amounts of the drug building up in the system, quickly leading to physical dependency.
The crash or comedown from meth often lasts for days and is incredibly unpleasant, causing users to continue using it to avoid withdrawal and perpetuating a cycle of addiction.
Treatment for Methamphetamine Addiction
Treatment for methamphetamine addiction takes a multilayered, skilled approach. Both the National Institutes of Health (NIH) and the National Institute on Drug Abuse (NIDA) advocate a matrix treatment approach as the most successful treatment for methamphetamine substance use disorders.
A matrix approach combines evidence-based treatments, including behavioral therapies, family therapies, education about addiction and relapse, drug testing, and support groups, to name a few.
Every person and every addiction is different and will require a personalized treatment plan that addresses their specific and unique needs. Below are some of the most common and successful approaches to treating methamphetamine addiction.
Detox
Detox is the first step in any addiction treatment program; the body and mind must be clear to focus on learning the skills to overcome other aspects of addiction. Detoxing from methamphetamines can be dangerous physically and mentally, and experts strongly recommend supervised medical detox as the safest option.
Undergoing detox at an inpatient rehab treatment center allows medical professionals to monitor your vital signs and mental health around the clock and provide care and support as needed.
Currently, no medications are approved by the United States Food and Drug Administration (FDA) specifically for treating methamphetamine withdrawal. However, some medicines are presently undergoing clinical trials and may be available in the future.
Medical detox uses other FDA-approved medications to manage physical withdrawal symptoms like changes in blood pressure, heart rate, and body temperature and psychological withdrawal symptoms like insomnia, depression, anxiety, and suicidal thoughts. People who attempt to detox on their own are often overwhelmed, relapse, and have negative associations with detox, highlighting the need for professional care during detox to increase the odds of success.
Inpatient vs. Outpatient Rehab Treatment
People have different needs and capabilities to consider when deciding on the best treatment program, and any treatment and attempt to get better is preferable to none.
Outpatient treatment programs allow people to live at home and maintain some of their daily obligations like work and childcare if they cannot make other arrangements. Most outpatient programs occur in private offices or dedicated rehab centers with scheduled meetings and programs for people to attend. Some outpatient treatment options also require random drug testing to ensure participants stay clean since they aren't supervised once they leave.
Inpatient rehab treatment is ideal for complicated substance use disorders like meth addiction. There are numerous benefits to residential treatment, including a structured, supportive environment surrounded by people with the common goal of overcoming addiction. A person's home environment and social circle contribute to addiction; residential treatment removes those factors and shifts the focus to recovery. Inpatient drug addiction centers also remove the stress of juggling schedules, transportation, and temptations.
Therapies for Meth Addiction
The most effective treatments for methamphetamine addiction are behavioral therapies that address the roots of addiction and teach healthy coping skills. NIDA cites cognitive behavioral therapy and motivational incentives as the most widely successful and effective treatment approaches in clinical trials. Individual therapy can help a person better understand and overcome the underlying issues and co-occurring disorders that contribute to their addiction while reframing their thoughts and reactions to triggers.
A core part of recovery is learning healthy interpersonal skills and productive communication techniques; group therapy and support groups are safe places to practice and hone these skills while building a sense of community and a support network in recovery.
When it is appropriate and beneficial, family therapy can work to help to improve the dynamic between family members and establish healthy communication and boundaries that will support recovery once the treatment program concludes. Family therapy is especially beneficial to the children of addicted people because it gives them a neutral place to express their frustrations and feelings and helps re-establish a healthy relationship and trust.
Many treatment centers offer recreational therapies like art, music, and physical activities. Learning fulfilling hobbies and how to channel energy and enjoy life without substance abuse is invaluable to maintaining recovery long-term.
Continuing Care
Continuing care means actively maintaining your progress and recovery after completing the initial treatment program. Addiction is a lifelong condition similar to other chronic illnesses and requires ongoing support and attention. During treatment, there is a focus on building self-efficacy, learning the skills to practice self-care, building a support network, and developing a relapse prevention plan, all to help you maintain your recovery for the years to come. Continuing individual therapy and attending meetings and support groups are also forms of continuing care.
Long-Term Mental Health Effects
Many people are familiar with the physical effects of meth addiction, but the long-term mental health effects can last the longest and be the hardest to treat. Drug abuse, especially meth, alters the brain, and some changes can become permanent if they are not caught and treated in time.
Two significant and permanent long-term mental health conditions caused by meth use are anhedonia and methamphetamine-induced psychosis.
Anhedonia is the inability to experience joy and pleasure, especially from previously enjoyed activities. Medical professionals speculate that anhedonia stems from how meth alters serotonin and dopamine production. In clinical trials, anti-depressants have been shown to help improve but not cure anhedonia symptoms.
Meth-induced psychosis can be triggered by stress or occur randomly, including delusions, hallucinations, extreme paranoia, and verbal and physical ticks. There is no treatment or cure for methamphetamine psychosis.
Other common long-term mental health effects of meth abuse include:
Anxiety
Depression
Insomnia
Mood disturbances
Violent behaviors and outbursts
Meth can cause any of these conditions or worsen pre-existing mental health problems; some will clear up with time and treatment, and others will require life-long care.
Get Help for Meth Addiction
If you or a loved one is struggling with meth addiction, help is available.
At White Oak Recovery Center, we offer compassionate, evidence-based care for all types of addiction. From the moment you join us, your comfort, safety, and success are our top priority.
We offer onsite medical detox in a calm, supportive environment that allows you to transition into treatment. During your stay at our private, serene residential treatment center, you will receive personalized treatment plans, and genuine care that will help you heal the damage addiction has caused and start a new life rooted in recovery.
Reach out to one of our helpful treatment specialists today. We look forward to exploring your treatment options with you and getting you the help you deserve.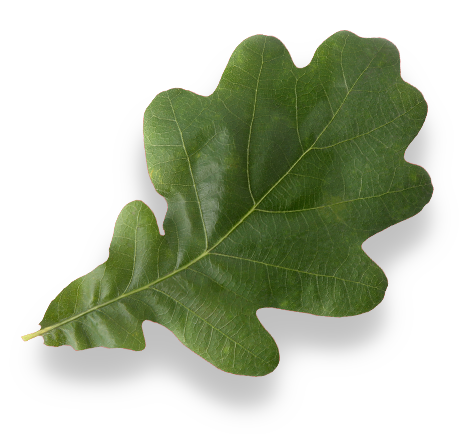 Am I covered for addiction treatment?
Your insurance may cover treatment. Call now for an entirely free and confidential assessment. Recovery starts with a phone call.
Sources:
Medical Disclaimer:
White Oak Recovery Center strives to improve the lives of people suffering from substance use disorders and co-occurring mental health conditions with simplified, fact-based content about addiction, prescription medications, illicit drugs, behavioral health disorders, treatment program options, and their related topics.

The information we provide is researched, cited, edited, and reviewed. The material we publish is for informational purposes only and is not a substitute for medical advice, diagnosis, or treatment. It should not be used in place of the advice of your physician or other qualified health providers. Always seek your physician's advice with any questions or concerns. Please call 911 immediately if you believe you are experiencing a medical emergency.