Co-Occurring Disorders and Substance Abuse

Substance abuse and mental health issues present in a person are called co-occurring disorders. In the United States, a person with mental illness is twice as likely to develop a substance use disorder and vice versa.
40.3 million Americans have a substance use disorder, with 6.5 million having co-occurring alcohol and illicit substance use disorders. 52.9 million Americans experienced mental illness symptoms, and 14.2 million qualified as severely mentally ill.
The overlap of people with substance use and mental health disorders is considerable and estimated to be about 17 million. Half of those people will undergo treatment for either substance abuse or mental health, but not both. Unfortunately, less than 6% will receive adequate treatment addressing co-occurring conditions.
The first step to overcoming co-occurring disorders is diagnosing them, followed by a comprehensive, integrated treatment approach. The most effective, evidence-based treatments for co-occurring conditions are dual diagnosis and medication-assisted treatment combined with behavioral therapies that treat immediate and long-term symptoms of withdrawal, substance use disorders, and mental illness.
What Are Co-Occurring Disorders?
Co-occurring disorders are two or more conditions, like mental health and substance use disorders, that exist at the same time. Some co-occurring disorders exhibit symptoms simultaneously, or one disorder might precede the other. Co-occurring disorders feed off each other and aggravate disorders' symptoms.
Only a qualified mental health professional can accurately diagnose co-occurring disorders. For people who have not previously received treatment, many treatment centers require a period free from drugs or alcohol before they diagnose the underlying mental health condition to make it easier to identify symptoms.
What Is a Substance Use Disorder?
Addiction is clinically referred to as a substance use disorder (SUD). SUDs are chronic conditions that affect a person's brain and behavior, leading to an inability to control or stop their usage of alcohol or drugs despite negative consequences and the desire to quit.
Substance use disorders involve physical dependence, tolerance, psychological dependence, and withdrawal symptoms when people stop taking the substance.
Some people struggle with more than one substance use disorder or co-occurring substance use disorders; for instance, a person can have an alcohol use disorder and an opioid use disorder. While they are similar conditions as far as behavior is concerned, they require different treatments and therapy, so both SUDs must be diagnosed and distinguished.
Examples of Co-Occurring Disorders
There is an endless amount of combinations of mental health disorders and substance use disorders that can affect a person and present in various ways; however, certain mental health disorders co-occur with substance use disorders at higher rates than others. While the exact reasons these conditions commonly co-occur are unknown, experts have identified the most prevalent ones.
Examples of the most common co-occurring disorders with substance use disorders include:
Anxiety disorders, including generalized anxiety disorder (GAD), panic disorders, obsessive-compulsive disorder (OCD), and social anxiety
Mood disorders, such as bipolar disorder, depressive disorders, manic disorders, and mood regulation disorders
Personality disorders, including schizophrenia, paranoia, and borderline personality disorder
Attention deficit hyperactivity disorder (ADHD)
Post-traumatic stress disorder (PTSD)
Eating disorders
The above list is only an example of the most common mental health issues found alongside substance abuse; there are as many unique combinations as there are people. Finding a treatment center specializing in diagnosing co-occurring disorders and integrated treatment is vital for long-term recovery.
Addiction and Co-Occurring Disorders
While it is impossible to predict who will develop co-occurring disorders, the National Institute on Drug Abuse (NIDA) has identified risk factors that make addiction and mental illness more likely to co-occur.
The most significant risk factors for developing co-occurring substance and mental health disorders are:
Family history of substance abuse
Family history of mental illness
Genetic makeup
Exposure to drugs as a child or young adult
Chronic stress
Experiencing trauma
Lack of access to diagnosis and treatment for mental health issues
Peer pressure
Chemical imbalances in the brain and body
It can be challenging to separate addiction signs from the symptoms of co-occurring disorders because they are frequently similar, or one condition seems more prominent and masks the other.
Many people develop a substance or alcohol use disorder from self-medicating the symptoms of mental illness. In contrast, some mental illnesses have symptoms that overshadow drug or alcohol abuse.
Additionally, co-occurring conditions can develop on their own or concurrently. It is not always clear which came first or if one caused the other. Therefore the proper diagnosis is required for successful treatment.
How Common Are Co-Occurring Disorders?
According to the 2020 National Survey on Drug Use and Health (NSDUH), 17 million people, or roughly 7% of the entire population in the United States, have co-occurring addiction and mental health disorders. Of those 17 million, only 5.7%, or less than 100,000, received integrated treatment for substance abuse and mental health.
The National Institute on Drug Abuse (NIDA) estimates that 60%, or 1 in 4, young adults receiving treatment for substance abuse also meet the criteria for co-occurring mental health disorders but will only go through addiction treatment programs.
The Substance Abuse and Mental Health Services Administration (SAMHSA) which conducts the NSDUH and monitors various addiction and mental health trends, notes that since the beginning of the Covid-19 pandemic, there has been a drastic increase in diagnosed co-occurring disorders. Unfortunately, the numbers are likely higher but underreported due to overlooked and underdiagnosed conditions.
Treatment for Co-Occurring Disorders: Dual Diagnosis
A specialized, integrated treatment approach using dual diagnosis treatment to address the immediate and long-term symptoms is best for treating co-occurring disorders.
Residential treatment has the best options for treating co-occurring conditions due to offering around-the-clock care and support with a treatment team familiar with each resident's needs and routine. Integrated care in residential settings avoids lapses in medication and therapy routines and provides a stable environment that enables people to focus solely on their recovery.
What Is Integrated Treatment?
Integrated treatment addresses both disorders simultaneously with the same treatment team. The Substance Abuse and Mental Health Services Administration (SAMHSA) considers integrated treatment to be the standard of care for co-occurring disorders, with the primary goal being abstinence from drugs and alcohol and managing mental illness symptoms while maintaining a high quality of life.
Integrated treatment involves multiple therapy approaches, including cognitive behavioral therapies to improve interpersonal and coping skills, medication-assisted treatment to stabilize the symptoms of mental health disorders, and other specialized treatments and recreational therapies, depending on the needs of each individual.
Treat Addiction and Co-Occurring Disorders at White Oak Recovery Center
It can be hard to know where to start if you or a loved one is struggling with addiction and a co-occurring disorder, but you are not alone. Recovery is possible, and a compassionate and successful treatment program is available. White Oak Recovery Centers' licensed and caring team of addiction specialists, therapists, counselors, and medical staff provides evidence-based, integrated care with a personalized treatment plan.
White Oak Recovery Centers' individualized, comprehensive, and caring approach to addiction treatment allows every resident to feel empowered in their recovery journey by providing the skills, coping strategies, and confidence to live a fulfilling life rooted in recovery.
Your health insurance may cover the cost of your rehab treatment. Reach out to one of our helpful treatment specialists today. We are eager to assist you in rediscovering your life.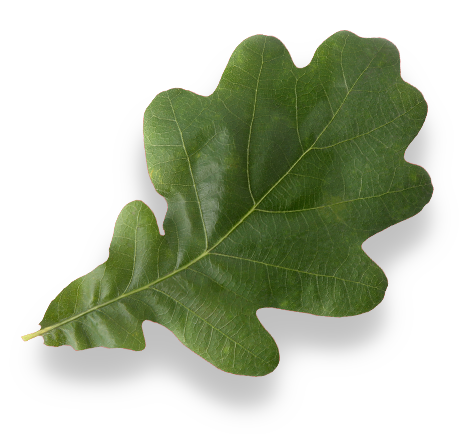 Am I covered for addiction treatment?
Your insurance may cover treatment. Call now for an entirely free and confidential assessment. Recovery starts with a phone call.
Sources:
Medical Disclaimer:
White Oak Recovery Center strives to improve the lives of people suffering from substance use disorders and co-occurring mental health conditions with simplified, fact-based content about addiction, prescription medications, illicit drugs, behavioral health disorders, treatment program options, and their related topics.

The information we provide is researched, cited, edited, and reviewed. The material we publish is for informational purposes only and is not a substitute for medical advice, diagnosis, or treatment. It should not be used in place of the advice of your physician or other qualified health providers. Always seek your physician's advice with any questions or concerns. Please call 911 immediately if you believe you are experiencing a medical emergency.