Medical Detox from Drugs and Alcohol
Medical detox is the first step to recovery.

When a person has a significant dependence on a substance, quitting cold turkey can cause intense and sometimes life-threatening withdrawal symptoms. Many people do not know how to properly manage withdrawal symptoms and drug cravings on their own, which can result in dangerous situations, relapse, or overdoses.
Professional medical detox from drugs and alcohol prevents or minimizes the potentially dangerous side effects of withdrawal in a safe environment that can treat other existing health problems and any complications caused by withdrawal. Medically assisted detox benefits people with alcohol use disorders, substance use disorders, or people struggling with both.
Medical detox is not an addiction treatment but a necessary first step toward recovery.
What Is Medical Detox?
Medical detoxification, or medical detox, is the process of getting through withdrawal with the help of professional medical care and medications to lessen the discomfort and treat any co-occurring disorders.
Because a person experiencing withdrawal undergoes severe physical and psychological discomfort, medical detox uses appropriate medications and treatments to alleviate symptoms and make patients as comfortable as possible.
Medicines provided during medically supervised withdrawal are short-term until withdrawal symptoms have stopped. In the case of a co-occurring mental health condition, doctors may start a long-term treatment plan involving anti-depressants and other maintenance medications, called medication-assisted treatment (MAT).
Reputable, licensed, and accredited residential treatment centers such as White Oak Recovery Center offer inpatient detox, providing 24-hour medical care in a comforting environment with FDA-approved medications, nutrition, medical supervision, and attention to make withdrawal comfortable and safe.
Why Is Medical Detox Necessary?
Medical detox is necessary to avoid dangerous withdrawal symptoms when a person is addicted and physically dependent on a substance. It ensures the safety of the person experiencing withdrawal, both their physical and mental health and prepares them for transitioning into follow-up treatment programs.
Withdrawal can be unpredictable, and having licensed medical professionals on hand to monitor and treat unexpected complications is critical to avoiding health problems and relapse.
The National Institutes of Health (NIH) stresses that detox programs are not a stand-alone treatment for alcohol or drug addiction but rather the first step in addiction treatment that needs to be followed by behavioral health therapies and other evidence-based treatments. However, freeing the body from drugs and alcohol through detox is the necessary first step for following treatments to be effective.
Withdrawal Symptoms Timeline
Drug and alcohol withdrawal symptoms can be similar and involve a range of physical and psychological symptoms, but they vary for every person. The length and severity of withdrawal from drugs and alcohol will also differ for everyone but generally lasts 7 to 10 days.
Factors that influence the length and severity of detox include:
Physical condition
Mental health condition
Length of addiction
Type of substance or substances
Amount of substances taken regularly
Previous withdrawal experiences
Even if you have previously attempted or completed alcohol and drug detox, every time can be unique. Your detox care team will monitor your withdrawal symptoms closely and treat them accordingly.
Drug and Alcohol Withdrawal Symptoms
Alcohol and drug withdrawal symptoms include:
Nausea
Vomiting
Headache
Fever
Flu-like symptoms
Diarrhea
Insomnia
Drug cravings
Anxiety
Depression
Paranoia
Sweating
Frequent changes in body temperature
Changes in blood pressure
Fluctuating heart rate
Restlessness
Body aches
Muscle cramps
Difficulty focusing
Fatigue
Appetite changes
Hallucinations
Suicidal thoughts
Self-harm urges
Seizures
Delirium tremens (DTs)
How Does Medical Detox Work?
Medical detox works to remove substances from your body and help restore chemical balance using safe and FDA-approved medications to reduce discomfort and potentially dangerous withdrawal symptoms.
An inpatient detox facility will monitor health, nutrition, and hydration to help start the physical recovery process and give support and guidance for the troubling thoughts and feelings that can arise during withdrawal.
There are three steps to the medical detox process that your treatment team will discuss with you so that you understand the process and can take an active role in your recovery.
The three steps in medical detox include:
Evaluation. Medical professionals will take a medical history, including information about substance use patterns and habits, and screen for co-occurring mental and physical conditions. They will also take basic health measurements like temperature, blood pressure, and heart rate. This step gives your treatment team a clear picture of your specific needs and the best way to address them.
Stabilization. If your treatment plan requires medication, this is when the staff will begin your medication routine and other supportive care measures. This includes a safe environment with support, ongoing monitoring, and communication about your progress.
Transition. Your treatment team will review the coming stages of your treatment plan with you, which should include follow-up therapies and long-term recovery plans. Places offering onsite medical detox treatment and follow-up programs in one place are ideal for avoiding a gap between detox and treatments.
What Drugs Require Medical Detox?
Every addictive substance chemically alters the body in different ways. People who abuse more than one substance are at an even higher risk of complicated withdrawal symptoms.
Alcohol
Alcohol interacts with the brain and central nervous system, and the body develops a chemical dependency on it with continued exposure. People with alcohol use disorders suffer from alcohol withdrawal syndrome when they quit drinking, which includes changes in blood pressure, breathing, and body temperature. In severe cases, a person experiences delirium tremens (DTs), which can cause seizures and death.
Benzodiazepines
Benzodiazepines like Xanax, Valium, and Klonopin, among others, are sedatives that are central nervous system depressants with effects similar to alcohol. Withdrawal from them requires carefully tapering doses to avoid dangerous side effects, including delirium, hallucinations, and seizures.
Opioids
Opioid withdrawal, whether illicit or prescription, is rarely fatal, but it is incredibly unpleasant and uncomfortable. Vomiting, digestion issues, and flu-like symptoms can lead to dehydration and malnutrition, which require fluids and monitoring. In cases of chronic pain patients, medical detox includes alternate pain relief strategies.
Stimulants
Stimulant withdrawal from illegal drugs like meth, cocaine, MDMA, or prescription medicines like Adderall or Ritalin can cause stress to the heart and central nervous system as well as intense feelings of depression and anxiety. The psychological effects of withdrawal can be just as dangerous as the physical effects.
Alcohol Detox Medications
Alcohol detox medications help to treat the more severe side effects of withdrawal and prevent them from becoming life-threatening. Some medicines also help reduce intense cravings.
Acamprosate
Acamprosate, sold under the brand name Campral, works to help restore chemical balance to the brain, protect cognitive function, reduce cravings for alcohol and prevent relapse.
Disulfiram
Sold under the common name brand Antabuse, disulfiram helps prevent cravings and deter drinking by making people extremely sensitive to alcohol and producing unpleasant reactions when even a tiny amount of alcohol enters the system.
Naltrexone
Naltrexone, or Vivitrol, binds to receptors in the body to block alcohol from having an effect, which reduces cravings and helps maintain abstinence. Patients can only start this medication once alcohol is entirely out of their system.
Drug Detox Medications
Drug detox medications treat physical and psychological symptoms, including many people's intense cravings while their system purges the substances.
Buprenorphine
Buprenorphine helps reduce the severity of physical withdrawal symptoms of opioids and prevent intense cravings. Buprenorphine can cause withdrawal in patients with large amounts of opioids in their system, so doctors will wait until they are 12 to 24 hours into detox before administering it.
Naltrexone
Naltrexone (Vivitrol) reduces cravings for opioids and binds to the receptors to block the effects of opioids that enter the system. Naltrexone can cause opioid withdrawal, so doctors will wait until their system is opioid-free before starting it.
Where to Go for Medical Detox
The ideal place to receive medical detox is a residential treatment center that offers onsite detox and a seamless transition into follow-up care in one location.
Overcoming addiction can be overwhelming, and minimizing the number of new people and places can make it less daunting. Residents receiving medication-assisted therapy for co-occurring disorders also benefit from an uninterrupted continuation of their treatment by specialists already familiar with their needs and routines.
Outpatient detox programs or facilities that only offer medical detox with no after-care treatment plans can be less effective because they do not provide the same support and clear path forward as comprehensive and accredited residential treatment centers.
Medically Assisted Detox Program at White Oak Recovery Center
At White Oak Recovery Center, we understand the bravery it takes to confront addiction and begin the road to recovery. We also know the thought of going through withdrawal is scary and enough to avoid seeking treatment on its own.
We offer onsite medically assisted detox and medication-assisted treatment with a compassionate and licensed medical team that provides 24-hour care. White Oak Recovery Center's supportive and comfortable residential treatment facility offers peace and privacy for you to heal in an empowering family environment.
Once you've completed medical detox, you begin to work on the personalized treatment plan you created with your therapist and nurse practitioner to address every aspect of your addiction and learn the skills and strategies needed for personal growth and meaningful, lasting recovery.
A new life rooted in recovery is achievable. Reach out now to speak with one of our caring treatment specialists.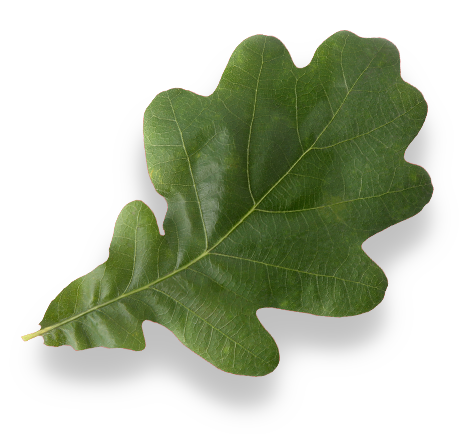 Am I covered for addiction treatment?
Your insurance may cover treatment. Call now for an entirely free and confidential assessment. Recovery starts with a phone call.
Sources:
Medical Disclaimer:
White Oak Recovery Center strives to improve the lives of people suffering from substance use disorders and co-occurring mental health conditions with simplified, fact-based content about addiction, prescription medications, illicit drugs, behavioral health disorders, treatment program options, and their related topics.

The information we provide is researched, cited, edited, and reviewed. The material we publish is for informational purposes only and is not a substitute for medical advice, diagnosis, or treatment. It should not be used in place of the advice of your physician or other qualified health providers. Always seek your physician's advice with any questions or concerns. Please call 911 immediately if you believe you are experiencing a medical emergency.