Dangerous Prescription Drugs

Prescription drugs are the 3rd leading cause of death in the United States, behind heart disease and cancer. Some of the most lethal substances in the world are in the medicine cabinets of almost every home in America.
The National Institute on Drug Abuse (NIDA) estimates that 52 million people nationwide have abused prescription medications at least once in their lifetimes. Many patients in addiction treatment centers cite readily available prescriptions in their homes as their gateway into addiction.
Prescription drug abuse takes many forms, including:
Taking more frequent or high doses than prescribed
Using prescriptions to self-medicate
Buying or stealing prescriptions from friends or family members
Recreational drug use to get high for pleasure
Taking medications combined with other substances to enhance the effects of both referred to as polysubstance abuse
Visiting multiple doctors to get more prescriptions
Prescription drug abuse, addiction rates, and overdoses continue to increase. While many factors contribute to these tragic numbers, each person who chooses to overcome addiction by seeking treatment does their part of being one less statistic.
Prescription Drug Definition
The definition of a prescription drug in the United States is any medication requiring authorization from a doctor and a pharmacist to fill it.
Technically the prescription drug definition applies to thousands of medications doctors prescribe for equally as many health conditions. However, a small percentage of highly addictive prescription medications are driving the prescription drug addiction and overdose crisis.
The Dangers of Prescription Drug Use
The primary dangers of prescription drug use are addiction and overdoses; however, many people are unaware of or underestimate these dangers due to a false belief that prescription medicine is safer than illicit drugs. Believing in the safety of prescription drugs leads to people ignoring the signs of growing dependence, addiction, and possible overdoses.
Another unseen danger of prescription drug use is misinformation which contributes to the previously mentioned and more publicized dangers. Many patients trust their doctors, who may or may not be fully aware of the increased risk to their patients.
Some patients neglect to be honest with their medical team about their history of substance abuse or other medications they are taking. Both factors can lead to complicated outcomes.
Even relatively safe medications, when taken as directed and without any other medicine or substances taken simultaneously, can quickly become highly addictive or dangerous drugs with their interactions, intentionally or unintentionally, with supplements, other medications, illegal drugs, or alcohol.
The Most Dangerous Prescription Medications
Agencies that track prescription drug abuse, rates of substance use disorders, and overdose deaths, like the Centers for Disease Control and Prevention (CDC) and the National Institute on Drug Abuse (NIDA), ranked prescription opioids and prescription painkillers, central nervous system depressants like anti-anxiety medications, and prescription stimulants, and anabolic androgenic steroids as the most dangerous prescriptions drugs.
Opioids or Prescription Pain Killers (Vicodin, Percocet, OxyContin)
The most commonly prescribed opioids and painkillers include Vicodin, Percocet, and Oxycontin. Doctors prescribe them for moderate to severe pain, coughing, and diarrhea.
In 2021, the number of overdose deaths directly related to prescription opioids was close to 17,000 people. Over half of all fatal overdoses in the United States involve a combination of opioids and other substances.
Side effects of prescription opioids and painkillers include:
Drowsiness
Fatigue
Weight loss
High blood pressure
Respiratory depression
Liver damage
Depression
Overdose
Experts point to the opioid crisis in the United States as a direct result of overprescribing prescription painkillers and opioid medications to treat pain. People who either develop a tolerance to their medication or can no longer get or afford it from their doctors frequently turn to illicit drugs like heroin to support their opioid addiction.
Central Nervous Depressants (Xanax and Valium)
The most commonly prescribed central nervous system depressants are diazepam, Valium, alprazolam, Xanax, Ativan, and Klonopin. These depressants are more widely known as benzodiazepines or benzos. Doctors prescribe them to treat anxiety disorders and chronic insomnia because they work to relax brain functions and the spinal cord to cause sedation effectively.
In 2021, almost 12,500 people died from benzodiazepine overdoses. The combination of prescription central nervous system depressants and opioids caused nearly 16% of all overdose deaths.
Side effects of central nervous depressants include:
Slowed breathing
Slowed heart rate
Lowered body temperature
Confusion
Numbness
Loss of motor control
Muscle spasms
Seizures
Mixing benzos with alcohol, opioids, or other sedatives can cause fatal interactions, respiratory depression, and overdose.
Central nervous system depressants are not for long-term use due to how quickly physical dependence and addiction develop. Many people continue to abuse benzodiazepines to avoid withdrawal. Furthermore, withdrawal symptoms from benzos like Xanax can become life-threatening without medical supervision and intervention.
Prescription Stimulants (Adderall, Ritalin)
The most commonly prescribed prescription stimulants are Adderall, Ritalin, and Dexatrine. Doctors prescribe these to treat attention deficit hyperactivity disorder (ADHD) and sleep disorders.
It is difficult to track the number of stimulant overdoses because many people who seek emergency help often present with complications from the side effects of the drugs or have other substances in their system. Although, the NIDA and the CDC estimate approximately 13,000 overdoses related to prescription stimulants in 2021.
Side effects of prescription stimulants include:
Increased blood pressure and heart rate
Increased body temperature
Decreased blood circulation
Increased blood sugar
Heart damage
Weight loss
Insomnia
Paranoia
Psychosis
Prescription stimulants are the most abused by young people and college students due to the mistaken belief that they will help their focus and academic success.
Anabolic Steroids
Also known as anabolic androgenic steroids, these drugs don't produce a high like the medications mentioned above; however, they are quickly moving up the list of dangerous prescription medications due to the growing rates of abuse among young people and their dangerous side effects.
Doctors prescribe anabolic steroids to treat hormonal imbalances and muscle loss caused by diseases like cancer or HIV. Unfortunately, people looking to increase their muscle mass for vanity abuse them as appearance and performance-enhancing drugs (APED).
Side effects of anabolic steroids and APED include:
Liver damage
Kidney damage
Heart failure
Stroke
Increased risk of needle-sharing diseases
Elevated aggression and violence
Psychiatric problems
Depression
Suicide
No statistics for steroid overdoses are available; most people die due to growing physical and mental complications.
The Overprescribing of Prescription Drugs
Countless studies, books, and even documentaries exist exploring the overprescribing of prescription drugs in the United States and the reasons behind it. Author and researcher Peter C. Gøtzche summarized the root causes as "widespread crime, corruption, and impotent drug regulation in need of radical reforms."
One of the most famous examples of profit over people is Pfizer, the maker of Oxycontin. They spent billions of dollars promoting their drug as a non-addictive miracle cure and paid doctors to prescribe it to patients to treat even minor pain.
At the same time, the Food and Drug Administration (FDA) admitted that they gave into pressure and financial incentives to approve the drug for public use before they were fully aware of its abuse and addiction potential. Many other companies have settled out of court to avoid negative publicity.
In the United States, pharmaceutical companies have nearly three times the legal violations of the False Claims Act than any other industry in the country; and rank among the top industries for international bribery and corruption.
Another aspect of overprescribing medicine is simple human error and arrogance. The average prescription medication has over 20 warnings about potentially life-threatening interactions and side effects. Doctors cannot know them all off the top of their heads and are often rushed through patient interactions, neglecting to take the required time for due diligence.
As previously mentioned, many people blindly trust medication from a doctor to be safe and disregard the instructions, taking it as they see fit. Then once a person suffers from a substance use disorder, they engage in drug-seeking behavior like lying to doctors about their symptoms and lifestyle habits or visiting multiple doctors to get more prescriptions.
Prescription medication abuse is a complex problem that doesn't seem to have easy answers. However, the best thing anyone struggling with prescription abuse and addiction can do is to seek evidence-based treatment to break the hold and live a better life.
Get Help for Prescription Drug Addiction
If you or a loved one is struggling with prescription drug addiction, you are far from alone and don't have to continue suffering. Help is available.
White Oak Recovery Center offers a private, comforting, and peaceful place to heal the damage done by prescription drug abuse and explore a new way of living and thriving in sobriety and fulfilling life in recovery.
We offer onsite medical detox to manage your withdrawal symptoms safely with around-the-clock medical support and care. Our expert and compassionate staff works with you to create a personalized treatment plan to help you develop the confidence, knowledge, and skills to blossom into your full potential, cope with triggers, and live without substance abuse.
Reach out to our treatment specialist to get the help you deserve. They are eager to help you start a new life rooted in recovery.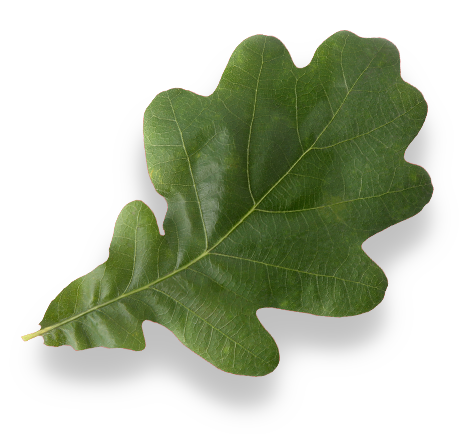 Am I covered for addiction treatment?
Your insurance may cover treatment. Call now for an entirely free and confidential assessment. Recovery starts with a phone call.
Sources:
Medical Disclaimer:
White Oak Recovery Center strives to improve the lives of people suffering from substance use disorders and co-occurring mental health conditions with simplified, fact-based content about addiction, prescription medications, illicit drugs, behavioral health disorders, treatment program options, and their related topics.

The information we provide is researched, cited, edited, and reviewed. The material we publish is for informational purposes only and is not a substitute for medical advice, diagnosis, or treatment. It should not be used in place of the advice of your physician or other qualified health providers. Always seek your physician's advice with any questions or concerns. Please call 911 immediately if you believe you are experiencing a medical emergency.