Self-Medication with Alcohol and Drugs

At some point in their lives, most adults will use drugs or alcohol as self-medication without realizing what they are doing. Self-medication with alcohol can look like having a drink to take the edge off before a social function or to unwind after a long day.
Some people use recreational drugs to calm their anxiety or make them more outgoing in social situations. Some people self-medicate for chronic pain with opioids or other people's prescription medications because they can't access proper treatment. The phrase self-medicating has become everyday slang for anything that soothes someone or calms them down, including food, exercise, drinking alcohol, taking drugs, and using home remedies. However, taking care of yourself the best way you know, or with what you have on hand, isn't always healthy or safe.
Many people who struggle with mental illnesses like depression and anxiety from a young age don't realize that there is another way to live and resort to what they've seen other people use to self-medicate, like alcohol and drugs. Whether it is self-medicating mental health issues or chronic pain, repeatedly misusing substances can lead to addiction, complicated health problems, and in some cases, death. The unintended effects of self-medication have become a public health crisis.
What Is Self-Medication?
In a broad sense, self-medication refers to using home remedies, over-the-counter medicines, supplements, or other substances to treat a physical or mental health issue without consulting a doctor.
Most people who self-medicate for mental health disorders have never received a formal diagnosis. To cope with depression, anxiety, bipolar disorder, mood disorders, post-traumatic stress disorder (PTSD), chronic pain, and other recurring conditions, many people turn to alcohol and drugs to self-medicate.
Some have self-diagnosed their problems, and others use what is available to lessen their suffering without putting a name on what is causing it. People who have received a medical diagnosis sometimes cannot access or afford the proper medication to treat their condition and resort to self-medicating.
Self-medicating also includes taking prescription medications in ways other than prescribed, for instance, taking more anti-anxiety medication than the recommended dose or mixing it with alcohol to heighten the effects.
The National Institute on Drug Abuse (NIDA) has found that stress is a significant precursor to self-medicating and relapse for people who have been in recovery from substance abuse, even after long periods. There's a high risk of developing a substance use disorder from repeated self-medication, and untreated mental health issues can lead to other unexpected side effects that are complicated, especially when alcohol or drugs enter the mix.
Common risks of self-medicating include:
Worsening mental health and physical conditions
Increasing tolerance to alcohol and drugs
Developing a substance or alcohol use disorder
Developing co-occurring conditions such as mental health and substance use disorders
Dangerous alcohol and drug interactions and side effects
Resistance to other prescription medications
Lower quality of life
Not wanting to seek professional treatment because of stigma or fear
Legal troubles
Accidental overdose
Signs of Self-Medicating
Certain types of self-medicating have become socially acceptable, like comfort food, drinking at social events, or even accepting a pain pill from a friend if you have an acute injury and don't want to go to the doctor. However, frequent self-medicating can increase the risk of addiction and serious consequences.
The signs of self-medicating might not be evident initially, but they will become more apparent as time goes on. Signs of self-medicating include:
You turn to alcohol and drugs to cope with stress
You frequently mix substances to feel the substance's effects stronger
Your original symptoms feel worse once the effects wear off
You feel like you cannot function without self-medicating
You experience anxiety when you cannot immediately use alcohol or drugs
Your situation and related problems are piling up
People have made comments about your substance abuse
You find yourself lying about what and how much of a substance you are taking
You neglect your hygiene
Your relationships are suffering
You need more significant amounts of your self-medication to feel the effects
You feel guilt or shame about how you self-medicate
Your mental health is declining
You have engaged in illegal activities to get medication or as a result of being high
You cannot stop using alcohol or drugs even when you want to
Addiction doesn't happen overnight; it happens in stages, and often people are in the later stages before they even suspect they have a problem. If you recognize the signs of self-medication and addiction in yourself or a loved one, it is time to have an honest conversation and seek professional help.
Self-Medicating Depression and Anxiety
Depression and anxiety are two of the most common co-occurring disorders; moreover, they share similar intense symptoms that people self-medicate to feel normal or functional.
Accurately diagnosing medical conditions gets complicated because it is uncertain whether your depression and anxiety are side effects of withdrawal from alcohol and other drugs or result from other mental health conditions like post-traumatic stress disorder and bipolar disorder.
People with depression and anxiety disorders reported self-medicating with alcohol as the most common way of coping with their symptoms, followed closely by other sedatives like benzodiazepines. While these coping mechanisms temporarily calm them down or make the symptoms tolerable, they affect the same chemicals in the brain that trigger depression and anxiety, leading to a vicious cycle.
Depression, anxiety, and substance use disorders are chronic, life-long conditions that require professional help to manage and live a quality life. Medical professionals use dual diagnosis combined with evidence-based treatments to treat co-occurring disorders and teach healthy coping mechanisms.
Addiction vs. Self-Medication
Self-medication attempts to control symptoms and situations related to physical and mental health illnesses; addiction controls the person. You can self-medicate your way into a habit of addiction but not out of it.
In 1985, Edward Khantzian developed the self-medication hypothesis that explained the link between using substances as coping mechanisms for anxiety and mood disorder symptoms. The more frequently a specific drug or alcohol is used as a form of self-medication, the more people risk developing an addiction. This original self-medication hypothesis revealed that almost 30% of mentally ill people interviewed had been self-medicating with alcohol, prescription drugs, or illegal drugs. However, a more recent study by Boston University revealed that 80% of people who tested positive for illicit drugs and high-risk alcohol use admitted to using alcohol and drugs to alleviate chronic pain.
During both studies, some people who received professional treatment for their underlying issues stopped self-medicating; others had developed a substance use disorder that required treatment.
To summarize, some people self-medicate until they seek professional treatment and resolve their chronic pain or mental illnesses. After their addiction's roots are addressed, they no longer resort to alcohol or drugs to cope. Others who started by self-medicating became addicted to their substance of choice and cannot stop drinking alcohol or taking medications without comprehensive addiction treatment.
How to Stop Self-Medicating with Drugs and Alcohol
People who want to stop self-medicating with drugs and alcohol struggle to admit they cannot control their situation and recognize the reality of mental health problems and addiction. Whether you or a loved one are worried about self-medicating getting the best of you or are already struggling with addiction, help is available.
At White Oak Recovery Center, we treat every aspect of your addiction, ensuring to address all your unique needs.
Our onsite medical detox program gets you through withdrawal safely with 24-hour medical care and support in our private, comfortable residential treatment facility, ensuring you have the proper supportive and healing environment to recover confidentially.
Our compassionate admissions specialists look forward to answering any questions about your treatment options. Reach out to us now to begin a new life rooted in recovery.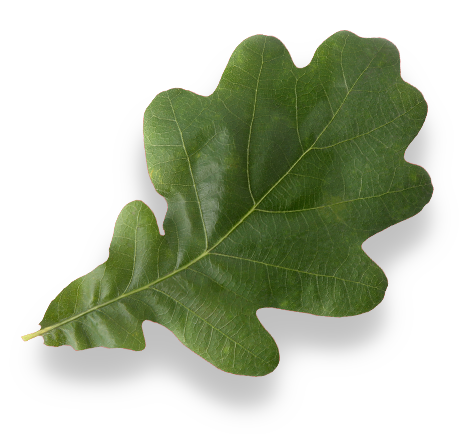 Am I covered for addiction treatment?
Your insurance may cover treatment. Call now for an entirely free and confidential assessment. Recovery starts with a phone call.
Sources:
Medical Disclaimer:
White Oak Recovery Center strives to improve the lives of people suffering from substance use disorders and co-occurring mental health conditions with simplified, fact-based content about addiction, prescription medications, illicit drugs, behavioral health disorders, treatment program options, and their related topics.

The information we provide is researched, cited, edited, and reviewed. The material we publish is for informational purposes only and is not a substitute for medical advice, diagnosis, or treatment. It should not be used in place of the advice of your physician or other qualified health providers. Always seek your physician's advice with any questions or concerns. Please call 911 immediately if you believe you are experiencing a medical emergency.