The Difference Between Dependence vs. Addiction

People who don't struggle with substance abuse have probably never questioned or debated the difference between dependence and addiction; most people use them interchangeably. Understanding the difference is vital for people seeking a diagnosis and treatment, especially those who feel they're losing control to drugs and alcohol.
While addiction treatment experts have replaced the term addiction with substance use disorder to reduce stigma and more accurately describe the condition, the average person still uses addiction. The American Psychiatric Association (APA) establishes guidelines and diagnostic criteria for mental health disorders, including addiction, and divides substance use disorders into mild, moderate, or severe. Regardless of what you call it, understanding substance and alcohol abuse are crucial to know when and how to get help.
Understanding Addiction
Understanding addiction means examining the science behind it, the environmental contributing factors, and the behaviors that addiction causes. Above all, it is important to understand that addiction is a complicated disease that affects everyone regardless of genetics, social class, or moral fiber.
The National Institute on Drug Abuse (NIDA) and the Substance Abuse and Mental Health Services Administration (SAMHSA) define addiction/substance use disorder as "a chronic, relapsing disorder characterized by compulsive drug seeking, continued use despite harmful consequences, and long-lasting changes in the brain. It is considered both a complex brain disorder and a mental illness."
Both agencies note that repeated substance abuse escalates the severity of addiction but is not the sole determining factor. Full-blown addiction doesn't happen overnight. Instead, physical and mental changes occur due to repeated exposure to drugs and alcohol. When individuals and families realize the severity of the problem, their addiction is defined by their behavior as much as their dependence.
In more optimistic news, because medical professionals and substance abuse treatment specialists have a better understanding of addiction than at any other time, recognizing and treating substance use disorders has become more precise and effective.
Drug Dependence vs. Addiction
People can develop drug dependence but not be addicted, but addicted people will always be dependent. If that seems confusing, you are not alone; experts have argued for years about the distinction between dependence and addiction, only reaching an agreement within the last decade.
Medically and in addiction treatment spaces, drug dependence is marked and defined by tolerance and withdrawal in the absence of something, in this case, drugs or alcohol. For instance, chronic pain patients undergoing opioid therapy will develop a tolerance that requires higher doses and experience withdrawal symptoms if they quit pain medication cold turkey. However, if the pain stops and patients properly taper off their medication, most will not continue to seek out and abuse substances.
Addiction to drugs or alcohol entails physical and psychological dependence and continued use or inability to stop despite negative consequences or a desire to quit. Another hallmark of full-blown addiction is drug switching or using whatever is available if they cannot get their preferred substance. Eventually, feeding the addiction becomes the top priority in life, at the cost of everything else, even when it is evident to everyone that addiction is causing the majority of problems.
Physical Dependence on Drugs
The physical dependence on a drug, marked by tolerance and withdrawal symptoms, can develop quickly with repeated use. Many medications, like blood pressure or allergy medication, cause physical reliance but have no high or pleasurable effects.
Addictive substances change the body's chemical balance, causing adaptation to a substance's presence. As the body acclimates to functioning with drugs or alcohol, they don't have the same potent effects over time; this is tolerance. As people gain tolerance, it takes more of the drug or alcohol to feel anything, and it's rarely as intensely as the first couple of times they used it. Higher doses increase physical dependency and the intensity of withdrawal symptoms, especially if they quit cold turkey. It is easy to see how the cycle of substance abuse keeps going and escalates.
Many people who attempt to quit independently will relapse during withdrawal because of how overwhelming and intense the symptoms are. If you believe you are physically dependent on drugs or alcohol, you should consult a medical professional before attempting to stop taking them; they may recommend medical detox to ensure your safety and chances of success.
Psychological Dependence on Drugs
Psychological dependence on drugs or alcohol can come from how drugs make you feel and the situations you use them in, the people you use around, and the adrenaline from seeking and scoring them, almost like a ritual. People who started using drugs recreationally, like at raves and parties, credit drugs or alcohol for being confident and outgoing. People using drugs or alcohol to self-medicate mental health issues associate it with feeling better and being able to drown out the symptoms.
The psychological aspect of addiction contributes to cravings and triggers too. Binge drinking is an alcohol use disorder that doesn't always have physical dependence; however, binge drinkers who walk into their favorite bar might instantly feel the need to drink. That's a trigger. People who used to self-soothe with drugs or alcohol will crave them at the first sign of stress or mental health symptoms. Long-term psychological dependence on drugs leads to an inability to control drug use, even with a personal desire to stop.
The psychological withdrawal symptoms, such as increased depression and anxiety, can be equally dangerous as the physical withdrawal symptoms. Evidence-based treatment programs for mild addiction to extreme conditions will address addiction's physical and psychological aspects.
Substance Abuse Treatment
If you or a loved one is struggling with substance dependence or addiction, White Oak Recovery Center can help. It is never too early or too late to seek a new way of life free from addiction.
Our residential treatment center offers onsite medical detox to get you safely through withdrawal with around-the-clock medical care. We follow detox with in-depth, comprehensive, evidence-based treatments while using dual diagnosis to diagnose and treat any co-occurring disorders that contribute to substance abuse.
Our goal is to empower you with the knowledge, skills, and confidence to overcome any future challenges you face without resorting to drugs or alcohol. A fulfilling life in recovery is awaiting you.
Reach out to our treatment experts today to take the first steps toward a life rooted in recovery.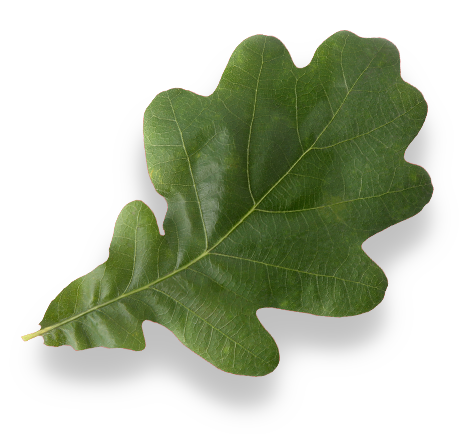 Am I covered for addiction treatment?
Your insurance may cover treatment. Call now for an entirely free and confidential assessment. Recovery starts with a phone call.
Sources:
Medical Disclaimer:
White Oak Recovery Center strives to improve the lives of people suffering from substance use disorders and co-occurring mental health conditions with simplified, fact-based content about addiction, prescription medications, illicit drugs, behavioral health disorders, treatment program options, and their related topics.

The information we provide is researched, cited, edited, and reviewed. The material we publish is for informational purposes only and is not a substitute for medical advice, diagnosis, or treatment. It should not be used in place of the advice of your physician or other qualified health providers. Always seek your physician's advice with any questions or concerns. Please call 911 immediately if you believe you are experiencing a medical emergency.