Many people are familiar with Adderall, a prescription stimulant medical professionals prescribe to treat attention deficit hyperactivity disorder (ADHD). Still, they are unaware of the dangers of abusing it, including that an Adderall overdose is possible and can be fatal.
In 2002, the Food and Drug Administration (FDA) approved Adderall to treat ADHD and extreme cases of narcolepsy. Adderall is a schedule II controlled substance, meaning it has valid medical uses but a high addiction potential, increasing the likelihood of abuse and addiction.
On the illicit market, Adderall's effects, including increased alertness and feelings of euphoria, make it a popular drug of abuse among college students and young adults. Some believe it helps them do better in school, and others abuse Adderall's stimulant effects to counteract the sedative effects of alcohol and other drugs. Regardless of why or how people are misusing Adderall, the reality is that they are putting themselves in danger and should seek addiction treatment before it is too late.
Adderall Abuse
There are as many reasons for Adderall abuse as there are ways to abuse it. Adderall is the most misused prescription drug after opiates in the United States, according to the National Institute on Drug Abuse (NIDA). Medical reviewers first noticed an increase in prescription stimulant medication abuse in the 1990s and continue tracking it. In 2008, NIDA president Dr. Nora Volkow noted that illicit drug use was decreasing while prescription drug abuse continued to rise.
NIDA defines Adderall abuse as:
Taking Adderall that isn't yours; from a friend or family member or buying it off the streets
Getting prescriptions from multiple doctors to have more on hand
Taking more than the prescribed dose or taking it more frequently than prescribed
Taking Adderall in ways other than prescribed; snorting, smoking, injecting Adderall, or even opening extended-release capsules to swallow
Mixing Adderall with alcohol or other drugs
In 2018 a Substance Abuse and Mental Health Service Administration (SAMHSA) survey found that almost 2 million people reported prescription stimulant abuse, with the majority of non-medical Adderall users between the ages of 18 to 25, many of whom were college students.
The common reasons people reported abusing Adderall included:
As a "study drug" to increase memory, focus, and academic performance
To stay awake longer or increase alertness
To self-medicate mental health symptoms
To reduce appetite and help control weight
Recreationally to mix with alcohol or other drugs to enhance the highs
People incorrectly believe that Adderall is safer than other drugs because it is a prescription medication prescribed to treat people of all ages. When taken as prescribed, Adderall does improve symptoms of ADHD, contributing to its reputation as a study drug. However, people of any age who abuse Adderall increase the risk of adverse side effects and overdoses.
Can You Overdose on Adderall?
Yes, you can overdose on Adderall.
The National Insitute on Drug Abuse (NIDA) defines an overdose as "using enough of a substance to produce a life-threatening reaction." Between 2006 and 2011, emergency department visits involving non-medical Adderall use increased by 156%, showing that it is possible to overdose on Adderall and is becoming more common.
When taken as prescribed, the risk of an Adderall overdose is almost non-existent; however, the moment someone starts abusing Adderall, the risk of an overdose increases. Mixing Adderall with alcohol or other drugs, especially central nervous system depressants, increases the risk exponentially. People with health conditions that Adderall might aggravate also have an increased risk of overdose.
The amount of Adderall it takes to cause an overdose will vary from person to person. The average dose of prescribed Adderall is between 5mg to 60mg a day, depending on the severity of the condition it is treating and the physical and psychological makeup of the person taking it.
Assuming a person is taking only Adderall, with no other substances, for a non-medical purpose, the amount it would take for a lethal overdose is approximately 20 mg to 25 mg for every 2.2 lbs of body weight. So for a 130lb person, 1475 mg of Adderall would be fatal. Remember, many dangerous and uncomfortable side effects happen before death; most people will end up in the emergency department from those well before they die of an Adderall overdose.
People who chronically abuse Adderall will develop a tolerance, allowing them to handle increasingly higher doses without as many adverse effects until one dose too many causes an overdose. Alternatively, a first-time user might take a standard amount of Adderall and experience cardiac arrest from the stimulant effects.
Someone who mixes Adderall with alcohol might experience alcohol poisoning, and while that's not a direct result of too much Adderall, it can still be fatal. Taking Adderall with antidepressants can lead to serotonin syndrome, which can be deadly. There are innumerable ways that Adderall abuse can kill a person.
Because there are so many possible interactions and side effects, medical professionals will take a thorough history before prescribing Adderall to anyone to avoid as many risks and complications as possible.
Side Effects of Adderall
Adderall is a central nervous stimulant that regulates and balances chemicals in the brain, specifically serotonin, dopamine, and norepinephrine. Even people prescribed Adderall to treat attention deficit hyperactivity disorder (ADHD) will experience some side effects. People abusing Adderall will experience more because their body's chemistry is already balanced and will be more affected by the chemical surge.
Side effects of Adderall include:
Increased alertness
Dry mouth
High blood pressure
Increased heart rate
Dizziness
Nausea
Decreased appetite
Restlessness
Abdominal pain
Diarrhea
Constipation
Anxiety
Chills
Sweating
Headache
Increased talkativeness
Insomnia
Side effects that start as uncomfortable can quickly escalate to life-threatening. It is always better to be safe than sorry. Call 911 immediately if you believe an overdose is occurring.
Adderall Overdose Symptoms
An Adderall overdose, or amphetamine toxicity, can initially seem like intense side effects but will progress to physical and psychological overdose symptoms that can be fatal. Treating an Adderall overdose requires immediate medical attention.
Adderall overdose symptoms include:
Muscle aches
Uncontrollable or overactive reflexes
Blurry vision
Vomiting
Dark colored urine
Increased body temperature
Confusion
Hallucinations
Fast or difficulty breathing
Aggression
Stomach pain
Diarrhea
Fatigue
Stiff or rigid limbs
Eyes rolling back
Unintelligible speech
Irregular heartbeat
Changes in blood pressure
Chest pain
Seizures
Heart attack
Coma
Call 911 or seek emergency medical attention at the first sign of even one of these symptoms. While you wait for emergency help to arrive, try to keep the person calm and conscious. Be ready to provide any information you can about what and how many substances they've taken and any medical history you know.
Adderall Addiction Treatment
If you or a loved one is struggling with Adderall addiction, genuine, evidence-based help is available.
At White Oak Recovery Center, we understand that overcoming Adderall addiction requires confronting substance abuse's physical and mental aspects. Our comfortable and private residential treatment center offers you a fresh start with the support of a compassionate, professional, and licensed staff.
Our treatment plans are tailored to your unique needs, goals, and circumstances. We assess residents for co-occurring disorders and offer onsite medical detox to ease you through withdrawal as safely and comfortably as possible. Using a range of therapy approaches and exercises, we address the roots of addiction and help you learn the skills and confidence to overcome them and begin a life rooted in recovery.
Reach out to our team of caring treatment specialists today; we are eager to help you start your recovery journey.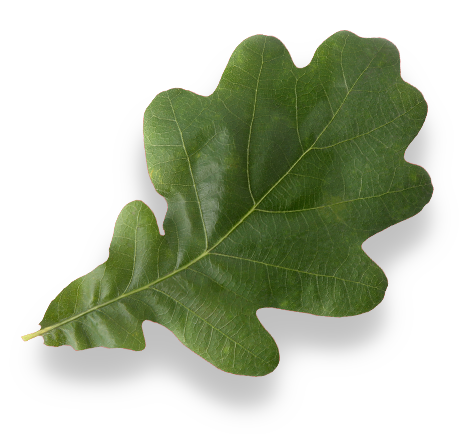 Am I covered for addiction treatment?
Your insurance may cover treatment. Call now for an entirely free and confidential assessment. Recovery starts with a phone call.
Sources:
Medical Disclaimer:
White Oak Recovery Center strives to improve the lives of people suffering from substance use disorders and co-occurring mental health conditions with simplified, fact-based content about addiction, prescription medications, illicit drugs, behavioral health disorders, treatment program options, and their related topics.

The information we provide is researched, cited, edited, and reviewed. The material we publish is for informational purposes only and is not a substitute for medical advice, diagnosis, or treatment. It should not be used in place of the advice of your physician or other qualified health providers. Always seek your physician's advice with any questions or concerns. Please call 911 immediately if you believe you are experiencing a medical emergency.