Xanax Withdrawal Symptoms and Detox

Generically known as alprazolam, Xanax is the most commonly prescribed benzodiazepine and the second most common prescription medication related to emergency department visits involving drug abuse.
Every year in the United States, approximately 48 million people will take Xanax to treat their panic and anxiety disorders, with many developing a substance use disorder that can bring about difficult and dangerous Xanax withdrawal symptoms.
The calming sedative effects of Xanax make it a popular but highly addictive medication. Xanax addiction is easy to develop and hard to overcome, mainly in part because of how complex the withdrawal process is.
When people decide to stop taking Xanax and confront their substance abuse, they experience the return of their original anxiety and intense and sometimes dangerous withdrawal symptoms that can be long-lasting and fatal. Xanax withdrawal becomes more complicated when a person has mental health disorders or other substance use disorders that cause withdrawal.
If you plan to stop taking Xanax, it is essential to seek medical advice to learn what to expect, the safest options for withdrawal, and follow-up treatment programs to address the behavioral aspects of addiction and recovery.
What Is Xanax Withdrawal?
Xanax withdrawal is the onset of physical symptoms and illness when someone with a dependence stops taking the medication. People who abuse Xanax by self-medicating or taking it recreationally with alcohol and other drugs have a higher likelihood of developing physical dependence and experiencing intense and dangerous withdrawal.
Benzodiazepines are central nervous system (CNS) depressants that bind to receptors in the brain and body to slow down or alter signals that cause anxiety symptoms and responses. After consistent exposure to benzodiazepines, the CNS adapts chemical production to accommodate and work smoothly with the drugs. When benzodiazepines stop being in the system and aren't replenished, the body becomes chemically unbalanced, and the withdrawal symptoms start.
Longer-acting benzodiazepines like Klonopin and Valium can take several days for the withdrawal to begin due to how long they stay in the body. Short-acting benzodiazepines like Xanax are eliminated from the system faster, so withdrawal can start six hours after the last dose.
The National Library of Medicine states that dependence on Xanax can develop in as little as three weeks. However, several case studies have reported seizures in people who abruptly stopped taking Xanax after 15 days of therapeutic use. While tapering off Xanax with medical supervision reduces the chances of severe and dangerous withdrawal, people will most likely still experience discomfort and withdrawal symptoms to a lesser degree.
Xanax Withdrawal Symptoms
Xanax is one of the strongest and fastest-acting benzodiazepines on the market, and Xanax withdrawal symptoms are equally as sudden and intense. While the physical symptoms are the most dangerous, Xanax withdrawal also causes psychological symptoms. People who take Xanax to treat panic and anxiety disorders can experience rebound symptoms, which is the return of their original symptoms, sometimes worse than before, during withdrawal.
Symptoms of Xanax withdrawal will differ based on tolerance if they combine it with alcohol or drugs, any co-occurring disorders, their physical makeup, and the length and severity of their substance abuse.
Xanax withdrawal symptoms include:
Headache
Irritability
Heightened sensitivity to light, sound, and touch
Muscle soreness
Twitching and spasms
Jaw-clenching and teeth grinding
Anxiety
Depression
Intense drug cravings
Abdominal cramping
Diarrhea
Sweating
Insomnia
Confusion
Aggression
Nausea
Vomiting
Memory difficulties
Appetite changes
Restlessness
Shooting pain in the neck and spine
Vision changes
Hot flashes
Tinnitus or ringing in the ears
Increased heart rate
Heart palpitations
Hallucinations
Paranoia
Suicidal thoughts
Seizures
Coma
Regardless of how or why you started using Xanax, you should always seek medical advice when you decide to stop taking it. The World Health Organization (WHO) and addiction specialists unanimously recommend supervised medical detox with 24-hour care and support in a quiet and calm environment for detoxing. Many people who attempt to quit independently end up relapsing because of how overwhelming the withdrawal symptoms are.
How Long Does Xanax Withdrawal Last?
How long Xanax withdrawal lasts depends on each person and individual circumstances. Tapering and medical supervision will reduce the most dangerous withdrawal symptoms and chances of protracted withdrawal, but it may still last between weeks and months.
Factors that influence Xanax withdrawal length include:
Age
Co-occurring physical and mental health conditions
Previous benzodiazepine withdrawal attempts
Length and severity of the substance use disorder
Tolerance
Tapering method
History of alcohol and drug abuse
Manner of ingestion
Benzodiazepines are notorious for their lengthy and complicated withdrawal symptoms. Studies show that having support and knowing what to expect during each stage of withdrawal help people mentally prepare and stick to their treatment plan, including follow-up treatment programs after detox.
Xanax Withdrawal Timeline
Xanax withdrawal will vary for every person, but most people experience at least three distinct phases lasting from seven to fourteen days. The fourth phase, protracted withdrawal, is more likely for long-term and high-dose users. Alprazolam is a short-acting benzodiazepine, meaning the system eliminates it in twelve hours or less. Still, the withdrawal symptoms can start as soon as six hours after the last dose. The following four stages offer a general timeline and expectations for Xanax withdrawal.
First 24 Hours
During the first 24 hours without Xanax, the body and mind begin to crave it and cannot achieve a comfortable chemical balance. During this time, people become restless and irritable and develop tension and headaches. Some people experience anxiety, which could be due to not having access to more Xanax or general withdrawal discomfort.
Early Withdrawal
Early withdrawal, or the 24 to 48 hours after the last dose, increases physical and psychological withdrawal symptoms, including rebound symptoms in people with anxiety and panic disorders. Insomnia, fatigue, mood swings, and muscle aches and pains will be increasingly intense and challenging to manage without support. Changes in appetite and increased sensitivity to light, touch, and sounds are common during this time.
Acute Withdrawal
Acute withdrawal starts about two days after the last dose and can last up to 28 days before it starts to subside. All previous, new, and rebound symptoms will be at their peak and most dangerous during acute withdrawal. Emerging acute symptoms that need close monitoring include increased heart rate, hallucinations, disassociation, high blood pressure, confusion, and suicidal thoughts. Ensuring food and fluid intake is essential during acute withdrawal to avoid dehydration or complications from changes in blood sugar.
Protracted Withdrawal
Protracted withdrawal, sometimes called post-acute or benzodiazepine withdrawal syndrome, can last months to years. People who experience protracted withdrawal are not constantly dealing with withdrawal symptoms; instead, they will have setbacks and symptoms that can come and stay for hours to days. The most common protracted withdrawal symptoms are depression, anxiety, struggles with memory and focus, hallucinations, manic episodes, spasm and seizure disorders, and suicidal thoughts.
Up to 25% of people who undergo Xanax withdrawal will experience protracted withdrawal. People who quit cold turkey, have abused the drug long-term, and have gone through previous withdrawal experiences are more likely to have long-lasting withdrawal symptoms.
The risk of relapse also increases in proportion to the side effects of Xanax withdrawal, which is why medical detox and support to address all aspects, including drug cravings, are so beneficial. Residential treatment for benzodiazepine misuse and addiction offers additional benefits by removing the daily triggers contributing to developing the substance use disorder and continuing substance abuse while providing ongoing support through all stages of recovery.
Medical Detox and Xanax Addiction Treatment
If you or a loved one are struggling with Xanax addiction, judgment-free help is available.
Our onsite medical detox at White Oak Recovery Center ensures your privacy and safety with around-the-clock medical care and compassion from our licensed and experienced team. As you regain your strength and clarity, we work with you to detail a personalized, evidence-based treatment plan to address all your needs and long-term goals.
During your time in our residential treatment center, we help you recognize the roots of addiction and learn healthy coping skills and tools to thrive in recovery and overcome any challenges you face. With individual therapy and guided support groups, you'll develop a sense of community and understanding that will stay with you and bolster your confidence and self-sufficiency, knowing that you are never alone.
Reach out to our treatment specialists today. A life rooted in recovery is waiting for you.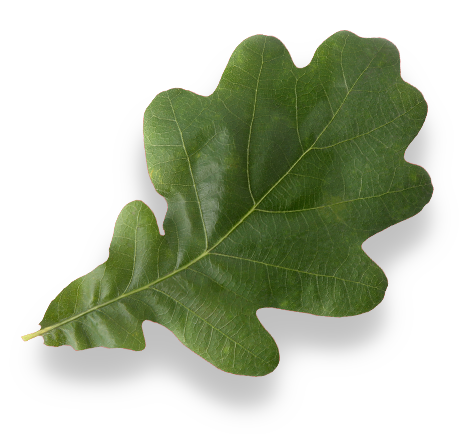 Am I covered for addiction treatment?
Your insurance may cover treatment. Call now for an entirely free and confidential assessment. Recovery starts with a phone call.
Sources:
Medical Disclaimer:
White Oak Recovery Center strives to improve the lives of people suffering from substance use disorders and co-occurring mental health conditions with simplified, fact-based content about addiction, prescription medications, illicit drugs, behavioral health disorders, treatment program options, and their related topics.

The information we provide is researched, cited, edited, and reviewed. The material we publish is for informational purposes only and is not a substitute for medical advice, diagnosis, or treatment. It should not be used in place of the advice of your physician or other qualified health providers. Always seek your physician's advice with any questions or concerns. Please call 911 immediately if you believe you are experiencing a medical emergency.