In the United States, benzodiazepine addiction and abuse are rapidly increasing to the point it is considered a public health crisis. Benzodiazepine overdoses and deaths increased 400% from 1996 to 2013 and show no signs of decreasing anytime soon.
Benzodiazepines are commonly prescribed for seizures, symptoms of anxiety disorders, and related mental health symptoms. Many people who end up abusing or addicted to benzodiazepines first encounter them in a legitimately medical setting but quickly develop tolerance and benzodiazepine dependence, followed by a substance use disorder. The number of doctors prescribing benzodiazepines has increased, too, with an almost 70% increase in benzodiazepine prescriptions from 1995 to 2013. The strength and amount of benzodiazepines being prescribed have increased in equal proportion over the years.
Benzodiazepines come in short-acting and long-acting pill forms and are schedule IV controlled substances in the United States. Most people abuse benzos by swallowing them, but some crush them to smoke, snort or inject them.
Surprisingly, adults over 50 are the most likely to abuse their benzodiazepine prescriptions by taking more than the recommended dose or combining them with alcohol. Young adults are more likely to take benzodiazepines, or benzos, from friends and family or buy them off the streets instead of visiting a doctor for a prescription. Many people report turning to benzos to self-medicate their anxiety symptoms after seeing other people use them the same way.
Some people will avoid seeking help for their anxiety because they fear they will be accused of drug-seeking behavior, fear judgment, or cannot afford health care. Misusing prescription benzodiazepines increases the risk of severe addiction and dangerous side effects.
Regardless of how people become addicted to benzodiazepines, they are one of the most challenging drugs to quit, and withdrawal can be life-threatening. Learning the risks, signs, and symptoms of benzodiazepines and how to find safe and effective treatment can help save lives.
Short-Acting Benzodiazepines
Short-acting benzodiazepines take effect quickly or in a short amount of time and have potent effects; however, the body metabolizes them relatively fast, meaning they wear off quickly. Some benzodiazepines that last slightly longer are technically intermediate-acting benzodiazepines; however, for the sake of simplicity, most people put them under the category of short-acting.
Commonly prescribed short-acting benzos include:
Alprazolam (Xanax)
Lorazepam (Ativan)
Triazolam (Halcion)
Short-acting benzodiazepines are the most popular among recreational drug users. Short-acting benzodiazepine abuse is also common with people who use them to counteract the stimulant effects of other drugs.
Because their effects wear off quickly, people who abuse short-acting benzos often take large doses or more as soon as the initial high wears off. This pattern of substance abuse quickly leads to dependence and addiction.
Long-Acting Benzodiazepines
Long-acting benzodiazepines take effect slowly and last longer than short-acting benzodiazepines. Long-acting benzos also take longer to be processed out of the body.
Commonly prescribed long-acting benzos include:
Clonazepam (Klonopin)
Diazepam (Valium)
Temazepam (Restoril)
Oxazepam (Serax)
Long-acting benzodiazepine abuse is common among people who like to mix them with alcohol so that both effects kick in simultaneously. Mixing drugs and alcohol, known as polydrug abuse, has dangerous physical side effects and increases the addiction potential of all substances involved.
What Is the Strongest Benzodiazepine?
The most potent benzodiazepine, based on potency and how quickly the effects kick in, is Klonopin (clonazepam), followed by Xanax (alprazolam) and Ativan (lorazepam).
Ideally, the strength of the prescribed benzodiazepine correlates with the severity of the medical or mental health condition it is treating. Anyone who has not been prescribed benzodiazepines to treat anxiety symptoms or seizures will experience intense sedative effects and reactions to benzodiazepines. As drug abuse escalates and tolerance builds, it will take increasingly high doses of benzodiazepines to achieve the same impact.
Benzodiazepine Side Effects
Benzodiazepines work throughout the brain and central nervous system to regulate signals and anxiety reactions, including reflexes and breathing. When used short-term and as prescribed, the sedative and calming effects of benzodiazepines outweigh the side effects. However, people who abuse benzodiazepines or mix them with other drugs and alcohol are more likely to experience intense and unpleasant side effects.
Benzodiazepine side effects include:
Drowsiness
Light-headedness
Restlessness
Slow or slurred speech
Nausea
Dry mouth
Dizziness
Abdominal pain
Loss of coordination
Difficulty walking
Blurry or double vision
Confusion
Glassy or glazed-over eyes
Muscle weakness
Headache
Irritability
Memory difficulty
Lack of concentration
Feeling detached from your body
Constipation
Drops in blood pressure
Slowed breathing
Slow heart rate
Insomnia
Suicidal thoughts
Long-term use of benzodiazepines can result in physical and psychological dependence and the development of a substance use disorder. People abusing or addicted to benzos risk life-threatening side effects from the drugs themselves and the drug-seeking behaviors and situations their substance abuse puts them in.
Long-term side effects of benzodiazepines include:
Cognitive impairment
Weight loss
Eating disorders
Insomnia
Chronic fatigue
Memory loss
Heart palpitations
Liver damage
Seizure disorders
Increased risk of stroke
Increased risk of Alzheimer's disease
Severe withdrawal
Coma
Death
Most short-term side effects will stop once the drug is out of the system; however, long-term side effects may persist well after complete withdrawal.
Quitting benzodiazepines can be complicated and dangerous; you should always consult a medical professional if you have a psychological and physical dependence on benzodiazepines and want to stop.
Benzodiazepines Withdrawal
The length and intensity of benzodiazepine withdrawal will depend on several factors. Factors that influence benzodiazepine withdrawal include:
Other substance or alcohol use disorders
Length and severity of the substance use disorder
The primary type of benzo abused
History of withdrawal attempts
Physical makeup
You should always consult medical professionals before you decide to stop taking benzodiazepines. Tapering is always the safest method, but some people will still attempt to quit cold turkey. Even with medical advice, benzodiazepine withdrawal can be uncomfortable to life-threatening.
Signs and symptoms of withdrawal include:
Headaches
Anxiety
Mood swings
Depression
Sweating
Restlessness
Panic attacks
Abdominal cramping
Vomiting
Diarrhea
Changes in appetite
Vivid and disturbing dreams
Twitching and muscle spasms
Soreness and joint pain
Hallucinations
Loss of consciousness
Confusion
Changes in blood pressure
Breathing difficulty
Suicidal thoughts
Seizures
In rare cases, people will experience protracted withdrawal syndrome. Protracted withdrawal symptoms include intense bouts of anxiety and depression and other physical symptoms that can last for months or even years.
Many people who attempt to quit benzodiazepines without support find withdrawal too challenging or fear for their safety and end up relapsing. Supervised medical detox can help people through the physical and psychological withdrawal symptoms safely and comfortably with support and care in an emergency.
Benzodiazepine Addiction Treatment
If you or a loved one is struggling with benzodiazepine dependence or addiction but wants to stop the suffering, compassionate help is available.
At White Oak Recovery Center, we understand how overwhelming the psychological and physical aspects of benzo addiction can be, especially when you have co-occurring mental health disorders. When you enter our private residential treatment facility, you become part of the WORC family; your recovery and success are our priority. We specialize in evidence-based treatment plans tailored to your unique needs and goals.
We offer onsite medical detox with 24-hour care and support to ensure your withdrawal experience is as quick, safe, and comfortable as possible. Using individual and group therapy, we address the roots of addiction and help you gain the knowledge and tools to overcome future challenges to your recovery.
Our caring treatment specialists look forward to answering your questions and discussing your treatment options. Reach out to take the first steps toward a life rooted in recovery.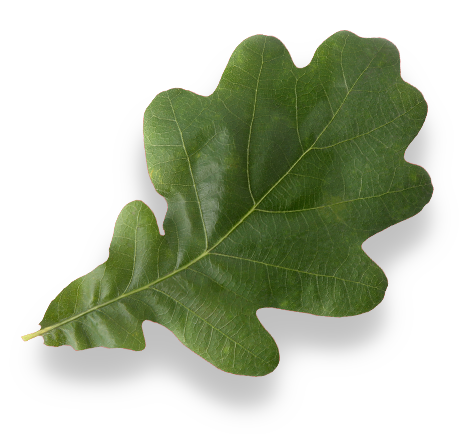 Am I covered for addiction treatment?
Your insurance may cover treatment. Call now for an entirely free and confidential assessment. Recovery starts with a phone call.
Sources:
Medical Disclaimer:
White Oak Recovery Center strives to improve the lives of people suffering from substance use disorders and co-occurring mental health conditions with simplified, fact-based content about addiction, prescription medications, illicit drugs, behavioral health disorders, treatment program options, and their related topics.

The information we provide is researched, cited, edited, and reviewed. The material we publish is for informational purposes only and is not a substitute for medical advice, diagnosis, or treatment. It should not be used in place of the advice of your physician or other qualified health providers. Always seek your physician's advice with any questions or concerns. Please call 911 immediately if you believe you are experiencing a medical emergency.