What Is Evidence-Based Addiction Treatment?

What Are Evidence-Based Practices?
Evidence-based practices are thoroughly researched and proven treatment approaches and techniques to effectively treat substance use and mental health disorders. There are multiple steps and requirements before a treatment approach becomes scientifically accepted as an effective treatment and put into practice.
Evidence-based practices have the following history and qualities:
A scientifically studied and research-based approach clearly explained and applied
Reviewed by independent experts for errors
Research findings published in a peer-reviewed journal
Achieved its stated goal, such as a determined length of recovery or reversal of symptoms
Tested on multiple diverse groups with positive and consistent results
Standardized with detailed instructions that are quickly followed and easily understood
Established data and standards with evidence supporting the continued effectiveness
Medical experts are constantly coming up with new and emerging approaches to treat addiction and illnesses; however, the process described above ensures that they are well-vetted and examined before the scientific community accepts them and puts them into practice.
What Is Evidence-Based Addiction Treatment?
Evidence-based addiction treatments are research-based, clinically proven approaches designed to address specific aspects of substance use disorders with positive, long-term outcomes.
The National Institutes of Health (NIH) states that substance abuse treatment programs should aim to achieve the following outcomes for participants:
Enhancing and maintaining motivation
Learning new coping skills
Restructuring social environment
Changing conditioned responses
Understand and adapt to social norms and expectations
Self-efficacy
The National Institute on Drug Abuse (NIDA) specifies that most evidence-based practices for drug addiction treatment work best when they are combined to enhance each other and meet individual patients' needs, including consequences for the individual, family, and society.
In the United States, the leading agencies that approve evidence-based addiction treatment methods include:
The National Institute on Drug Abuse (NIDA)
The National Institutes of Health (NIH)
Substance Abuse and Mental Health Services Administration (SAMHSA)
The National Institute on Alcohol Abuse and Alcoholism (NIAAA)
The United States Food and Drug Administration (FDA)
The Centers for Disease Control and Prevention (CDC)
These agencies' websites provide a wealth of information and research-based studies if you are researching addiction treatment facilities and options for alcohol abuse or drug addiction. Rehab centers should be able to readily answer questions about what evidence-based treatments they use and the qualifications of their staff members.
Are 12-Step Programs Evidence-Based?
12-step facilitation programs are considered evidence-based and effective. The most common 12-step programs are Alcoholics Anonymous (AA) and Narcotics Anonymous (NA), though various 12-step programs are available for specific substance use disorders.
There is a misconception that because 12-step programs are free and widely accessible, they are less effective than other individual therapies, but research findings disprove that. One long-term study of 12-step programs reported that AA and NA participants had an average abstinence rate of five years or longer. Further research findings show that beginning 12-step programs while participating in individual or group therapy while staying at a treatment facility increases the likelihood of continuing to attend meetings after treatment.
Project MATCH, one of the most long-term, in-depth studies of treatment outcomes, showed that 12-step program participants have higher social satisfaction, self-efficacy, and a broader support system.
Types of Evidence-Based Drug and Alcohol Treatment
Evidence-based drug and alcohol treatments are not one size fits all and work best when several types of treatment are combined to offer the most promising outcome for each client. Treating addiction requires acknowledging it is a chronic disease and providing resources and coping skills that patients can rely on for the rest of their lives to manage without returning to substance abuse. Evidence-based practices for addiction address the immediate effects and instill self-reliance and skills to maintain recovery after treatment.
The most common types of evidence-based practices for substance use disorders include:
Through thorough conversations and screening tools, addiction treatment experts can develop a treatment plan incorporating the most effective evidence-based practices. One of the many benefits of residential treatment facilities is access to all treatments in one place with a licensed team that can monitor your progress and adjust the treatment plan based on your needs.
Evidence-Based Addiction Treatment at White Oak Recovery Center
At White Oak Recovery Center, we pride ourselves on offering the highest level of personalized care using evidence-based addiction treatments and behavioral therapies while maintaining the dignity of our residents.
We offer onsite medical detox in a calming, safe environment with 24-hour care and support to ensure you get through withdrawal comfortably and safely. After detox, our invested and compassionate team will work with you to develop a treatment plan specific to your needs. Our residential treatment facility maintains a close team-to-resident ratio to ensure you receive attentive, personalized treatment that sets you up for a future of life-long recovery.
We understand the importance of balancing the work of healing with relaxation and fun. During your stay with us, you'll have access to catered meals with dietary accommodations, our pool and lounge areas, and recreational outings that take advantage of California's scenic beauty, including mountains and beaches. Your time at WORC will help you face life after treatment feeling refreshed, empowered, and capable of living a life free from substance use and rooted in recovery.
We believe that receiving evidence-based treatment should be accessible and affordable; we can verify your insurance coverage and answer any questions and concerns about your treatment options. Reach out to one of our treatment specialists today.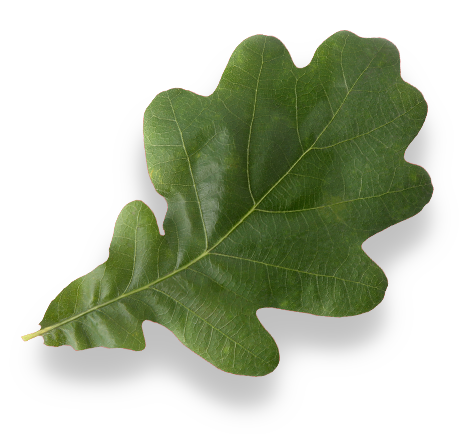 Am I covered for addiction treatment?
Your insurance may cover treatment. Call now for an entirely free and confidential assessment. Recovery starts with a phone call.
Sources:
Medical Disclaimer:
White Oak Recovery Center strives to improve the lives of people suffering from substance use disorders and co-occurring mental health conditions with simplified, fact-based content about addiction, prescription medications, illicit drugs, behavioral health disorders, treatment program options, and their related topics.

The information we provide is researched, cited, edited, and reviewed. The material we publish is for informational purposes only and is not a substitute for medical advice, diagnosis, or treatment. It should not be used in place of the advice of your physician or other qualified health providers. Always seek your physician's advice with any questions or concerns. Please call 911 immediately if you believe you are experiencing a medical emergency.