Occasionally called the zombie drug or confused for bath salt drugs, Flakka is a new psychoactive substance (NPS) or designer drug, a class of synthetic drugs. Synthetic drugs are increasing in popularity throughout the United States because they are widely available, incredibly cheap, and have stimulant effects.
Flakka became well-known thanks to a series of high-profile and disturbingly violent incidents, including one man eating another man's face, part of the origin of the zombie drug nickname.
One might think the violent behavior would deter people from trying Flakka. Still, at the height of its popularity, the Broward County emergency departments in Florida treated up to 30 Flakka overdoses a day in 2014 and 2015, with at least 60 deaths directly related to the drug.
Despite the efforts of law enforcement agencies and public health campaigns, Flakka and other NPS continue to spread nationwide, along with the harmful effects.
What Is Flakka?
Flakka, sometimes called gravel or zombie drug, is an unpredictable and dangerous man-made drug that causes extreme side effects and aggressive behavior. Flakka is the street name for the chemical alpha-pyrrolidinopentiophenone, called alpha-PVP for short.
Flakka is designed to imitate the stimulant effects of the khat plant but more closely resembles a combination of amphetamines, MDMA, and cocaine.
Many people refer to Flakka and bath salts interchangeably. Though they are chemically similar and belong to a class of designer drugs called synthetic cathinones, they are not the same thing. They are close enough to each other in appearance and effects that dealers and users don't always bother to differentiate.
Flakka comes in white or pink crystal form and appears similar to the tiny rocks used in aquariums and floral arrangements, which is why it came to be called gravel. Despite being labeled "not for human consumption," Flakka users swallow, snort, smoke, and even inject it.
In an attempt to stop the drug and other chemically similar ones from getting into the United States, the Drug Enforcement Agency (DEA) passed the Synthetic Drug Prevention Act (SDAPA). The SDPA classifies ingredients used to make synthetic cathinones and the final products as Schedule I controlled substances, meaning they have no medical use and high addiction and abuse potential.
What Is Flakka Made Of?
The overseas laboratories that manufacture and export Flakka frequently change minor ingredients to avoid detection from law enforcement; however, the main ingredient in Flakka will always be alpha-pyrrolidinopentiophenone (alpha-PVP) to produce the intended effects.
As long as alpha-PVP is present, the makers of Flakka aren't particular about what other chemicals go in. Researchers have discovered everything from meth to gelatin powder to oral numbing cream in batches of synthetic cathinones.
Because of its constantly changing chemical composition, every batch of Flakka will vary in appearance, potency, desired effects, and side effects.
Flakka Effects
Researchers from the National Institute on Drug Abuse (NIDA) state the effects of Flakka are unique to any other drug they've studied. The most obvious and disturbing effect is the trance-like state it causes, earning it the nickname zombie drug.
The primary Flakka ingredient, alpha-PVP, interacts with neurotransmitters in the brain, causing them to release serotonin, dopamine, and norepinephrine, all chemicals directly affecting moods and emotions. All three chemicals also regulate biological processes, contributing to physical effects.
The desired Flakka effects that users crave include:
Euphoria
Increased alertness
Heightened stimulation
Energy
Increased perception of strength
Lowered inhibitions
These effects last between three to five hours, depending on the amount of Flakka ingested and the potency of that particular batch.
Unfortunately for people who take Flakka, feelings of euphoria don't always translate to calm, happy experiences. When high amounts of Flakka enter the system, users feel what researchers call excited euphoria or agitated delirium, which can result in extreme side effects, including manic and violent behavior.
Side Effects of Flakka
The extreme and bizarre side effects of Flakka are why the drug gained national attention in the United States. Two infamous incidents involving the drug included a Florida man breaking through hurricane-proof windows to enter a police station and a Florida woman claiming to be Satan running through traffic.
While not every Flakka binge ends up with a psychotic break and headline-making behavior, Flakka is dangerous every use because of its unpredictable, serious, sometimes life-threatening side effects. People with co-occurring disorders are at high risk for experiencing psychotic breaks and long-lasting mental health effects from Flakka abuse.
The side effects of Flakka can last for several days after the initial high depending on how much a person took, the strength of the batch, and if they used other drugs or alcohol simultaneously.
Side effects of Flakka abuse include:
Confusion
Anxiety
Decreased appetite
Panic attacks
Paranoia
Delusions
Sweating
Increased heart rate
Chest pain
Acute psychosis
Hyperthermia, or dangerously high body temperature
High blood pressure
Muscle spasms
Rigid or stiff arms and legs
Seizures
Heart attacks
Strokes
Dehydration
Renal failure
Intrusive thoughts
Believing they have extreme strength
Staring off or zoning out without moving for long periods
No reaction to pain
Impulsiveness
Violent behavior
Self-harm
Suicidal thoughts
Coma
Death
Despite how drastic some side effects sound, they can occur with just one use. When users experience excited delirium, they enter an almost manic state, pushing their bodies into overdrive, causing internal, sometimes irreversible damage.
Flakka Withdrawal Symptoms
The withdrawal symptoms from Flakka can set in as quickly as several hours after the last dose, causing overlap between ongoing side effects, making withdrawal especially miserable and uncomfortable.
Flakka withdrawal will differ based on the length and severity of their Flakka abuse, any underlying physical and mental health issues, and if they're dependent on other drugs.
Flakka withdrawal symptoms include:
Changes in body temperature
Anxiety
Insomnia
Panic Attacks
Body aches and pain
Restlessness
Twitching
Sweating
Changes in appetite
Sensitivity to light and sound
Irritability
Violent outbursts
Aggressive behavior
Suicidal thoughts
There is debate over whether Flakka causes physical dependence and addiction or solely addiction. The emerging opinion is that Flakka addiction is primarily psychological, and the physical aspects of withdrawal result from the drug leaving the system and chemical imbalance. Although for someone experiencing extreme discomfort and distress during withdrawal, the distinction doesn't matter; they want the agony to end.
Entering a medical detox program is the safest way to quit Flakka. Licensed professionals can monitor and ease physical withdrawal symptoms, offer support, and help manage distressing mental health symptoms to keep you from acting on them. A smooth detox experience also reduces the risk of post-acute withdrawal syndrome.
Addiction Treatment for People on Flakka
If you or a loved one are abusing Flakka and bath salts and want to stop, you don't have to struggle alone; help is available.
Our compassionate, licensed, and experienced team at White Oak Recovery Center is eager to support you on your recovery journey every step of the way. We understand that addiction is complicated, so we work to address all the underlying causes of your addiction and give you the tools to overcome them.
WORC's private and relaxing residential treatment center offers a fresh start to reset and heal, surrounded by support, away from the triggers and temptations of substance abuse.
At WORC, we provide onsite medical detox with 24-hour medical supervision to ensure your safety through withdrawal symptoms and a smooth transition into your custom-tailored treatment plan to meet your unique needs and recovery goals.
Reach out to talk to one of our caring treatment specialists. A meaningful life rooted in recovery is waiting for you.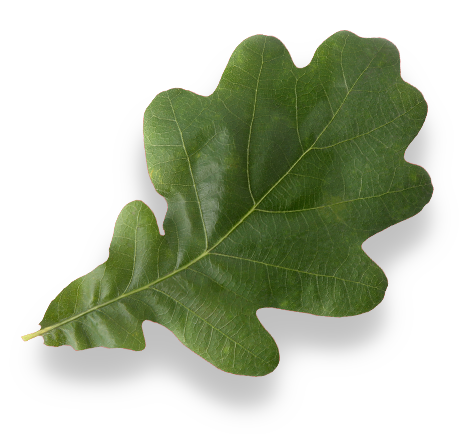 Am I covered for addiction treatment?
Your insurance may cover treatment. Call now for an entirely free and confidential assessment. Recovery starts with a phone call.
Sources:
Medical Disclaimer:
White Oak Recovery Center strives to improve the lives of people suffering from substance use disorders and co-occurring mental health conditions with simplified, fact-based content about addiction, prescription medications, illicit drugs, behavioral health disorders, treatment program options, and their related topics.

The information we provide is researched, cited, edited, and reviewed. The material we publish is for informational purposes only and is not a substitute for medical advice, diagnosis, or treatment. It should not be used in place of the advice of your physician or other qualified health providers. Always seek your physician's advice with any questions or concerns. Please call 911 immediately if you believe you are experiencing a medical emergency.