Bath Salts Drug (Synthetic Cathinones)

A new public health threat is emerging in the form of synthetic designer drugs like bath salts drugs. Far from the Epsom salts used to soak sore muscles and relax, synthetic cathinones, marketed as bath salts, combine the stimulant effects of amphetamines with the psychoactive effects of MDMA or LSD, with the health risks and addiction potential of both.
What Are Bath Salts (Synthetic Cathinones)?
Bath salts, or synthetic cathinones, are designer drugs meant to imitate the naturally occurring stimulant in the khat plant. The khat plant, or Catha edulis, is grown in Africa, where people chew on the leaves or make them into tea for stimulating effects. The human-made cathinone derivatives are designed to be as stimulating and potent as uppers like cocaine and meth but also have the euphoria and mind-altering effects of MDMA and LSD.
The most commonly found chemical compounds in bath salts are 3,4-methylenedioxypyrovalerone (MDPV), mephedrone, and methylone. In 2011, all three ingredients were added to the Drug Enforcement Agency (DEA) schedule I list of controlled substances, making them entirely illegal throughout the United States.
Despite the illicit status of some of the ingredients, bath salts remain easy to get and use due to their ever-changing ingredient list and marketing as jewelry cleaners, phone screen cleaner, hygiene products, or plant food.
According to the United States Department of Justice (DOJ), bath salts are undetectable to drug-sniffing dogs, field drug testing kits, and routine urine screenings. Besides making it hard to intercept before they hit the drug market, these properties make it difficult for medical professionals to treat complications and overdoses if the patient isn't honest about what they're on.
Bath Salts Street Names
Technically, bath salts are a nickname for synthetic cathinones because their texture and appearance resemble the common household bath product. There are even more street names based on the effects of bath salts, their appearance, or various name brands formerly or currently used.
Street names for bath salts include:
Vanilla Sky
White Lightening
Purple Wave
Ivory Wave
Pure Ivory
Cloud 9
Bloom
Lunar Wave
Bliss
Flakka
White Night
White Dust
What Do Bath Salts Drug Look Like?
As the name indicates, bath salt drugs look like Epsom salts used for bathing and soaking. They are white, off-white, or slightly yellowish, with a crystal-like texture similar to sea salt or a powder form.
Bath salts generally come in small plastic or foil packages sold as fertilizer, plant food, electronic and phone screen cleaner, or jewelry cleaner and labeled "not for human consumption." Many gas stations, head shops, bodegas, convenience stores, and adult novelty stores sell them.
What Are Bath Salts Used For?
People use bath salts as a stimulant and hallucinogen, and some experience an increased sex drive. Many mistakenly believe that bath salts are technically legal, cheaper, and widely available they are safer than amphetamines and other mind-altering drugs.
The most popular way to take bath salts is by ingesting them orally or snorting them, though some people will smoke or dilute them with water to inject them
Bath Salts Effects
Due to the constantly changing ingredients, bath salts' effects can be difficult to predict. Synthetic cathinones consistently have stimulant effects; however, the additional components, especially combined with alcohol or other drugs, can cause unforeseen side effects.
Commonly reported effects of synthetic cathinones are:
Lightheadedness
Increased sociability
Lack of impulse control
Irritability
Anxiety
Aggression
Hallucinations
Nausea
Blurry vision
Shakiness
Hot flashes
Chills
Sweating
Increased heart rate
Spikes in blood pressure
Chest pain
Headache
Paranoia
Insomnia
Increased sex drive
Dehydration
Reduced appetite
Violent outbursts
Urges to self-harm
Seizures
Psychotic breaks
Not everyone who uses bath salts will automatically become dangerous to themselves and others. Still, people with co-occurring disorders and unaddressed mental health problems have a high likelihood of experiencing extreme side effects.
How Do Bath Salts Affect the Body?
Researchers are still discovering how extensively bath salts interact with and damage the body long-term; however, they have found similar to other drugs that interact with the central nervous system.
According to the National Institute on Drug Abuse (NIDA), bath salts cause a surge of dopamine, serotonin, and norepinephrine, the chemicals responsible for feelings of euphoria and rewards and for controlling biological functions like heart rate and body temperature.
Bath salts' effects on the body include:
Dehydration
Rapid heartbeat
Dangerously high blood pressure
Heart palpitations
Breakdown of skeletal muscle tissue
Kidney failure
Hyperthermia or overheating
Seizures
The Centers for Disease Control and Prevention (CDC) reports that since 2017 emergency departments are experiencing a steady increase in cases related to bath salts' physical and psychological effects, including fatal overdoses. The CDC also warns that bath salts are becoming more common in drugs marketed as MDMA and ecstasy, causing users to ingest them unknowingly.
Signs and Symptoms of Bath Salts Addiction
Many people who take bath salts as a recreational drug quickly develop an overwhelming addiction. Bath salts produce extreme cravings and unpleasant withdrawal symptoms, both of which cause users to continue to seek them out and use them to avoid getting dope sick. Bath salts addiction progresses rapidly with telltale signs, even when users try to hide them from friends and family.
Signs and symptoms of bath salts addiction include:
Secrecy about their activities and where they are spending their time
Weight loss
Lack of interest in their usual hobbies
Increased anxiety and paranoia
Changes in sleep habits
Lack of hygiene
Outbursts and mood swings
Rapid or confused speech
Neglecting family and professional obligations
Legal troubles
Withdrawal symptoms when they cannot access bath salts
Bath salts addiction can seem overwhelming and impossible to get ahead of, but treatment is possible with professional help. If you or a loved one is showing signs of addiction, seek evidence-based treatment sooner rather than later.
Treatment for Addiction to Bath Salts
At White Oak Recovery Center, we understand that overcoming bath salts addiction takes time and a multilayered approach.
Our residential treatment center offers benefits that outpatient programs cannot, including onsite medical detox and a fresh start away from the daily triggers and stress that contribute to addiction. Our experienced and compassionate team works closely with you to address and overcome addiction's behavioral and environmental roots in ways that empower you to face your future with healthy coping skills and a new sense of purpose.
Reach out to our admission specialists today. A life rooted in recovery awaits you.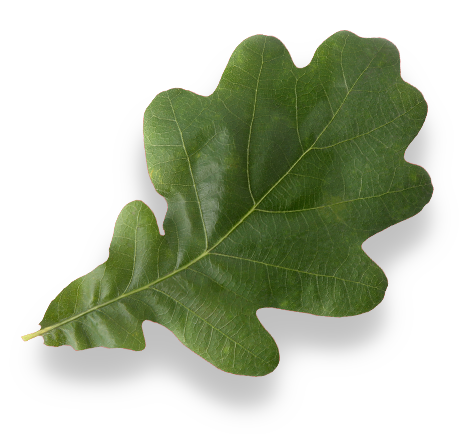 Am I covered for addiction treatment?
Your insurance may cover treatment. Call now for an entirely free and confidential assessment. Recovery starts with a phone call.
Sources:
Medical Disclaimer:
White Oak Recovery Center strives to improve the lives of people suffering from substance use disorders and co-occurring mental health conditions with simplified, fact-based content about addiction, prescription medications, illicit drugs, behavioral health disorders, treatment program options, and their related topics.

The information we provide is researched, cited, edited, and reviewed. The material we publish is for informational purposes only and is not a substitute for medical advice, diagnosis, or treatment. It should not be used in place of the advice of your physician or other qualified health providers. Always seek your physician's advice with any questions or concerns. Please call 911 immediately if you believe you are experiencing a medical emergency.