New Psychoactive Substances (NPS) or "Legal Highs"

The United Nations Office for Drugs and Crime (UNODC) defines new psychoactive substances (NPS) as "substances of abuse either in a pure form or preparation" that do not fall under existing drug control laws and treaties that "may pose a public health threat."
NPS abuse and addiction are increasing public health problems and show no signs of slowing down. Designer drugs are attractive to recreational drug users because of their somewhat legal status and the fact they don't show up on traditional drug testing kits. That may seem like a benefit in the short term. Still, in the event of dangerous side effects or overdoses, medical professionals cannot determine the proper treatment if they can't identify the drugs. Furthermore, NPS drugs are frequently unpredictable and can cause dependence and addiction with repeated use.
Regardless of legality or marketing, there is no such thing as a harmless drug, including NPS.
What Are New Psychoactive Substances?
New psychoactive substances (NPS), sometimes called designer drugs, synthetic drugs, or "legal highs," are created to have similar effects to other illicit drugs like marijuana, cocaine, or MDMA.
Many novel psychoactive substances for sale are labeled for other uses and have constantly changing chemical formulas to avoid law enforcement detection, making them technically legal highs. They come in various forms that NPS users eat, smoke, snort, and smoke. Although it is rare, some people will dissolve and inject NPS.
New Psychoactive Substances List
New psychoactive substances can be entirely synthetic or contain trace amounts of plant material and naturally occurring psychotropic substances. Public health officials and law enforcement divide synthetic drugs into four categories based on their effects and chemical compositions. The four categories of designer drugs are synthetic cathinones, synthetic cannabinoids, hallucinogens, and dissociatives.
Synthetic Cathinones
Synthetic cathinones are stimulants that interact with the brain chemicals serotonin and dopamine to produce psychoactive effects. Usually a powder or small crystal form, NPS users will swallow, snort, and occasionally inject synthetic cathinones.
Common names and slang for synthetic cathinones include:
Bath salts
M-cat
Plant food
Flakka
Cloud 9
Ivory wave
People who use drugs like synthetic cathinones are hoping for effects similar to stimulants that cause increased alertness, energy, euphoria, and reduced inhibitions.
Synthetic Cannabinoids
Synthetic cannabinoids generally consist of dried plant material sprayed with chemicals to produce similar effects to marijuana. Typically, people smoke or vape synthetic cannabinoids.
Common names and slang for synthetic cannabinoids include:
Fake weed
Legal weed
Black mamba
Spice
Kush
K2
Clockwork orange
Synthetic cannabinoids do not contain any pure form of THC, the active ingredient in marijuana. Still, NPS users take them to cause feelings of relaxation, reduced stress, and a body buzz.
Hallucinogens
NPS hallucinogens are designed to produce effects similar to drugs like PCP, ketamine, or LSD and occasionally contain trace amounts of those drugs. Hallucinogens can be swallowed, snorted, or injected.
Common names for designer hallucinogens include:
N-bombs
Acid
Rocket fuel
Purple Passion
Sally D
Magic Mint
Hallucinogens cause altered perceptions of time and space, visual and auditory hallucinations, and feelings of detachment from the physical body. Not all hallucinations are pleasant; some are disturbing or violent.
Dissociatives
Synthetic dissociatives are close to hallucinogens but have sedative effects, similar to benzodiazepines or opioids. Dissociatives come in various forms that allow for smoking, snorting, swallowing, or injecting.
Common names for dissociative drugs include:
Downers
Date rape
Special K
Novel opioids (NO)
GHB
Vitamin K
Vitamin G
Soap
Dissociatives make users euphoric and relaxed, behave erratically, experience hallucinations, and have out-of-body or near-death experiences. Some users experience almost complete paralysis after taking high doses of dissociatives.
Effects of NPS
Above, the intended effects of NPS were listed; however, all NPS have additional and unintended side effects. Because recreational drug users tend to take more than one substance at a time, and designer drugs have inconsistent ingredients, it can be nearly impossible to predict the effects or narrow it down to a specific NPS.
Some common effects of NPS include:
Confusion
Agitation
Headaches
Increased sensitivity to touch, light, sound, and scents
Disjointed or slurred speech
Changes in heart rate, blood pressure, and body temperature
Sweating
Stupor
Abdominal pain
Uncontrollable muscle movements
Facial tics
Memory loss
Hallucinations
Aggressive behavior
Violent or suicidal thoughts
Loss of consciousness
Seizures
Despite being marketed as recreational drugs and a legal high, which implies they are safer than other drugs, new psychoactive substances can cause physical and psychological dependence and addiction.
Legal High Public Health Threat
New psychoactive substances (NPS), or legal highs, pose a public health threat worldwide. The United Nations Office on Drugs and Crime (UNODC) and the European Union established the Early Warning System (EWS) to monitor and research chemicals used to make NPS, the final products sold on the drug market, and trends in the drug scene. By 2018 they identified over 730 novel psychoactive substances in Europe; overall, 119 countries, including the United States, reported 892 individual NPS.
Many harm reduction efforts and public health awareness campaigns focus on traditional drugs and succeed in making people who use drugs aware of their dangers. However, this leaves people seeking what they believe to be safer, more readily available alternative drugs like NPS.
The proliferation of NPS moves faster than laws passed to control them, causing widespread harm to unsuspecting people who assume that because NSPs are not explicitly illegal drugs, they cannot be too dangerous. Additionally, people who share drug paraphernalia, like pipes and needles, put themselves at risk for infections and diseases like hepatitis and HIV.
Legal High Substance Abuse Treatment
If you or a loved one are grappling with legal high drugs or substance abuse, evidence-based treatment can help you find a better way of life.
White Oak Recovery Center offers all the benefits of residential treatment in a calm, private, and safe environment. Your comfort, dignity, and safety are our top priorities while you begin to overcome substance abuse and start your journey to recovery. WORC provides onsite medical detox for our residents who need support and care while conquering withdrawal.
Part of uncovering and addressing the roots of addiction is appropriately diagnosing and treating co-occurring disorders. Through individual therapy, behavioral therapies, and support groups, you will gain a sense of community, confidence, and the coping skills to live a fulfilling life rooted in recovery.
Reach out today to plant the seeds of a new way of life.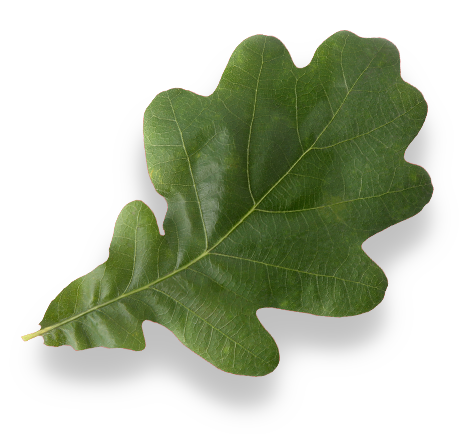 Am I covered for addiction treatment?
Your insurance may cover treatment. Call now for an entirely free and confidential assessment. Recovery starts with a phone call.
Sources:
Medical Disclaimer:
White Oak Recovery Center strives to improve the lives of people suffering from substance use disorders and co-occurring mental health conditions with simplified, fact-based content about addiction, prescription medications, illicit drugs, behavioral health disorders, treatment program options, and their related topics.

The information we provide is researched, cited, edited, and reviewed. The material we publish is for informational purposes only and is not a substitute for medical advice, diagnosis, or treatment. It should not be used in place of the advice of your physician or other qualified health providers. Always seek your physician's advice with any questions or concerns. Please call 911 immediately if you believe you are experiencing a medical emergency.