Cocaine Addiction Treatment and Rehabilitation

In the United States, approximately 2.2 million adults are chronic cocaine abusers; 1 million suffer from cocaine use disorder, a disease marked by an inability to stop using the drug despite harmful and devastating consequences.
Between 2011 and 2016, the amount of cocaine overdose deaths doubled. According to the National Institute on Drug Abuse (NIDA), 6% of all people seeking substance abuse treatment are cocaine abusers. 68% of people seeking treatment for cocaine addiction are polydrug users, meaning they abuse other drugs and alcohol as well as cocaine.
Cocaine has a long history from being used as medicine to being glamorized in pop culture; however, today, we can recognize it as an addictive and dangerous drug. And as our understanding of addiction has evolved, so have treatment methods and practices for overcoming substance abuse. You don't have to overcome cocaine addiction alone; evidence-based, effective treatment is available.
What Is Cocaine?
Cocaine is a highly addictive stimulant drug or "upper." Originally derived from the coca plant, modern cocaine is highly processed and frequently cut with other substances to make it more potent and lucrative for dealers.
Cocaine typically comes as a white powder that people will snort, rub on their gums, or mix with water to inject. Crack cocaine is a solid, smokable form of cocaine made by cooking it with baking soda and water.
Street Names for Cocaine and Crack Cocaine
Street names for cocaine include:
Coke
Blow
Snow
Powder
White girl
Florida snow
Yeyo
Nose candy
Speedball
Flake
Slang terms for crack cocaine include:
Crack
Rock
Gravel
Nuggets
Cookie
Grit
Geek
Dice
Yam
Effects of Cocaine
The effects of cocaine set in quickly and include feelings of alertness, stimulation, and increased sociability that last between 15 to 45 minutes. Cocaine interacts with dopamine receptors to cause pleasurable effects and feelings of reward.
Smoking crack cocaine increases the time it takes to gain effect and causes a more intense but shorter high. Repeated cocaine abuse causes tolerance, chemical dependency, and addiction. Mixing cocaine with alcohol and drugs, illicit or prescription, increases the risk of dangerous side effects and overdose.
Short-Term Effects
Short-term effects of cocaine include:
Alertness
Increased heart rate
Talkativeness
Dilated pupils
Sensitivity to light, sound, and touch
Decreased appetite
Nausea
Hot flashes
High blood pressure
Paranoia
Impaired judgment
Aggression
Long-Term Effects
Long-term effects of cocaine abuse include:
Mood swings
Intense paranoia
Violent outbursts
Weight loss
Malnutrition
Soft tissue damage in the nose and mouth
Lung damage
Infected injection sites
Collapsed veins
Increased risk of hepatitis C and HIV
High risk of sexually transmitted infections (STIs)
Increased risk of strokes and heart attacks
Weakened immune system
Chronic respiratory infections
Ulcers
Bowel decay
Hallucinations
Increased risk of cocaine psychosis or mental breaks with reality
Violent or suicidal thoughts and urges
Memory loss
Loss of motor control
Tremors
A decline in cognitive functions
Increased risk of Parkinson's disease
Withdrawal symptoms
Cocaine users who receive proper addiction treatment, including medical care, can recover from most of the effects of cocaine; however, prolonged cocaine abuse can cause permanent damage that requires life-long care and maintenance.
Cocaine Addiction Treatment
A well-rounded and comprehensive treatment program is required to treat cocaine addiction. That means treatment options must address the patient's substance use disorder, mental health, physical health, and behavioral habits.
According to the National Institutes of Health, treatments for cocaine addiction should include diagnosis and treatment for the substance use disorder and accompanying mental illnesses. Integrated inpatient treatment programs which address two or more conditions and use a combination of therapies have the highest long-term success rates in managing cocaine use disorders.
Medical Detox
Medical detox is the first step in drug treatment and involves managing withdrawal symptoms while the body gets rid of drugs and starts to regain natural chemical balance. In cases of addiction to multiple substances, medical detox is almost always required to ensure a patient's health, safety, and comfort. Medical detox for cocaine addiction involves monitoring vital signs, reducing cravings, and treating physical and psychological symptoms caused by chemical imbalances and malnutrition. Many treatment facilities, like White Oak Recovery Center, offer onsite medical detox with around-the-clock medical care and residential treatment in one location to avoid any treatment interruptions.
Residential Treatment
Residential treatment programs offer around-the-clock stability, structure, and an environment free from everyday stress and triggers that can make overcoming cocaine addiction difficult for people trying to quit cocaine on their own.
Residential addiction treatment centers and treatment facilities remove the challenges of arranging schedules, transportation, and logistics to make engaging in behavioral therapies and maintaining medication routines easier. Residential treatment centers have trained specialists to facilitate structured, evidence-based treatments and daily support groups like 12-step facilitation.
Medication Assisted Treatment
Many people struggling with substance abuse and addiction use alcohol or drugs to self-medicate underlying or undiagnosed mental health conditions or physical health problems.
Medication-assisted treatment programs use Food and Drug Administration (FDA) approved medications to treat co-occurring disorders properly and eliminate the need for self-medication.
Although there are no current FDA-approved, specific medications to deter cocaine use or diminish the effects of cocaine in the event of a relapse, commitment to an evidence-based treatment program can be the first step to freedom from cocaine dependence.
Cocaine Anonymous and Narcotics Anonymous
Addiction is a chronic disease that requires maintenance and ongoing efforts to avoid relapse. One of the best ways to establish a support network and sense of belonging is by attending 12-step meetings and support groups.
Cocaine Anonymous (CA) and Narcotics Anonymous (NA) follow the 12-step facilitation models for people working towards long-term recovery from cocaine use disorders. CA and NA meetings are free and take place across the United States, and online meetings are also an option for many people.
Treat Cocaine Addiction at White Oak Recovery Center
At White Oak Recovery Center, we understand that cocaine addiction is complicated and affects every aspect of your life. We pride ourselves on providing a safe, supportive, and empowering environment while you begin your journey to overcome addiction.
White Oak Recovery Center offers onsite medical detox, where you'll receive 24-hour medical care and support from licensed medical professionals in a calm, safe, and comforting environment. Once you've detoxed, you begin your personalized treatment plan, tailored to your specific needs using evidence-based treatments that will heal your mind, body, and spirit. At the same time, you learn new perspectives to rediscover your life and skills to ensure your long-term recovery.
WORC offers a variety of recreational therapies and outings that will stimulate your mind and help you heal in a fun and relaxing way. Our high-end residential treatment centers take care of all your needs so that you can focus on yourself and your progress to a life free from substance use.
Our treatment specialists can confidently answer any questions and address your concerns. Reach out today to take the first steps towards a new and promising life rooted in recovery.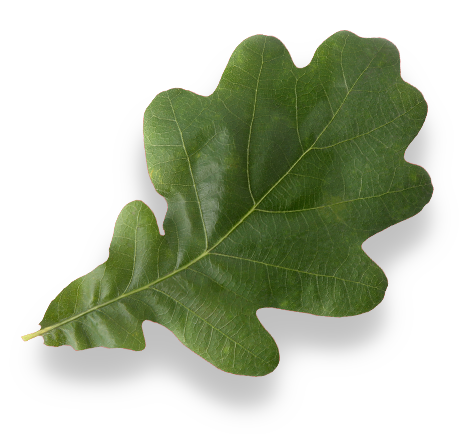 Am I covered for addiction treatment?
Your insurance may cover treatment. Call now for an entirely free and confidential assessment. Recovery starts with a phone call.
Sources:
Medical Disclaimer:
White Oak Recovery Center strives to improve the lives of people suffering from substance use disorders and co-occurring mental health conditions with simplified, fact-based content about addiction, prescription medications, illicit drugs, behavioral health disorders, treatment program options, and their related topics.

The information we provide is researched, cited, edited, and reviewed. The material we publish is for informational purposes only and is not a substitute for medical advice, diagnosis, or treatment. It should not be used in place of the advice of your physician or other qualified health providers. Always seek your physician's advice with any questions or concerns. Please call 911 immediately if you believe you are experiencing a medical emergency.