Long-Term Effects of Neonatal Abstinence Syndrome

Whatever goes into a pregnant person's body also goes into the developing baby's body through the umbilical cord, including drugs, which leads to neonatal abstinence syndrome (NAS), which can cause long-term effects and difficulties.
Between 1999 and 2013, the United States saw an increase of 380% in babies born with NAS. The Centers for Disease Control and Prevention (CDC) estimates that in the United States, 120,000 babies are born with birth defects or congenital disabilities annually, many caused by exposure to drugs through the uterus before birth.
Studies revealed that one in four American women receives prescription opioids while pregnant, undoubtedly contributing to a rise in NAS and opioid use disorders. Countless others mistakenly believe that occasionally self-medicating, especially in the third trimester, won't have a lasting impact on their child.
Pregnant women struggling with substance abuse are at risk of complications or miscarriage if they decide to quit drugs without proper medical attention. However, continuing to use puts their unborn child at risk of developing NAS. Entering into treatment programs that offer medical detox is the best option for the health of the parent, the baby, and their future.
Neonatal Abstinence Syndrome (NAS)
Neonatal abstinence syndrome (NAS) goes beyond being born dependent on drugs; it is a condition with short and long-term effects that can cause physical and behavioral issues.
Infants can be born with neonatal abstinence syndrome (NAS) to parents taking medication legally prescribed or illicit drugs. While most people associate NAS with babies born to parents with opioid or alcohol use disorder, almost any substance can pass to the baby and cause lasting effects, including prescription medications like antidepressants, benzodiazepines, and Adderall.
Substances can also pass through breast milk to nursing infants, delaying the initial signs of NAS since they are still getting doses of the drug.
According to the March of Dimes, initial signs of NAS can appear within 72 hours after birth or up to a few weeks later, lasting between one week to six months.
Signs of withdrawal and side effects of NAS include:
Jaundice, or yellow skin and eyes
Low birth weight
Excessive crying and fussiness
A high-pitched, distressed cry
Difficulty feeding
Slow weight gain
Twitching, tremors, or seizures
Underdeveloped or low muscle tone
Fever
Sweating
Blotchy or mottled skin
Sleep difficulties
Stuffy nose
Coughing
Diarrhea
Vomiting
Babies with NAS are also at a higher risk of sudden infant death syndrome (SIDS). It is essential to disclose any exposure to opioids or history of substance abuse in pregnant women before you leave the hospital so the baby can receive proper treatment and parents can receive education and resources.
What Are the Long-Term Effects of NAS?
The long-term effects of NAS will vary based on the severity of the condition, the baby receiving early intervention care, and support as they develop.
Long-term effects of NAS include:
Difficulty gaining weight
Hearing and vision problems
Developmental delays
Bone, kidney, and heart problems
Speech and language problems
Behavioral issues
Delayed early childhood developmental milestones
Researchers are still working to understand all of the long-term effects of NAS. However, they have linked higher rates of attention deficit hyperactivity disorder (ADHD) and autism spectrum disorder (ASD) in children with a history of exposure to opioids in utero.
Neonatal Abstinence Syndrome Scoring
Unfortunately, doctors cannot always trust patients to be honest about their substance use, so they use an independent neonatal abstinence syndrome scoring system to evaluate all babies for the first 24 hours after birth.
Officially called the Finnegan Neonatal Abstinence Scoring System (FNASS), there are 19 clinical signs and symptoms medical professionals use to evaluate the infant of a substance-using mother and determine the best treatment options. A baby with eight or more symptoms listed on the NAS scoring system will likely be immediately treated before it is allowed to leave the hospital.
Doctors may also test the baby's first bowel movement or urine for substances.
Neonatal Abstinence Syndrome Treatment
Treatment for neonatal abstinence syndrome will depend on the severity, the parent's condition, and their ability and willingness to participate in treatment strategies for themselves and the baby.
The March of Dimes and CDC stress that treating NAS within the first month of birth significantly reduces the risk of post-acute withdrawal syndrome and long-term side effects.
If possible, doctors prefer to avoid treating NAS with medications. One of the most effective, non-medication approaches is Eat, Sleep, Console (ESC), which directly involves the baby's caretakers.
The Eat, Sleep, Console approach includes:
A frequent, higher-calorie feeding schedule
Providing a low-stimulus environment for the baby to encourage sleep
Holding your baby close, providing skin-to-skin contact when possible
Actively soothing the infant when it is crying or fussy
Babies with severe cases of NAS may be prescribed medicine to ease withdrawal symptoms and prevent seizures. Infants with NAS may also require intravenous fluids to avoid dehydration and address malnourishment.
Some long-term effects of NAS, like developmental delays and behavioral issues, may not become evident until a child reaches their toddler or adolescent years. In this case, therapeutical approaches and support can help.
Medically Assisted Detox at White Oak Recovery Center
Whether you expect or dream of having a family one day, a healthy parent is the best thing you can give a child.
White Oak Recovery Center provides onsite, supervised medical detox with 24-hour medical care and support to ensure our residents begin their recovery journey safely and free from substances.
WORC's residential treatment center provides a calm, private environment where you can focus on overcoming the roots of addiction and preparing for parenthood in recovery. We offer individual and family therapy to help you develop healthy coping skills and support systems to benefit you and your growing family tree.
Our compassionate treatment specialists are eager to discuss your treatment options; reach out now to begin a life rooted in meaningful recovery.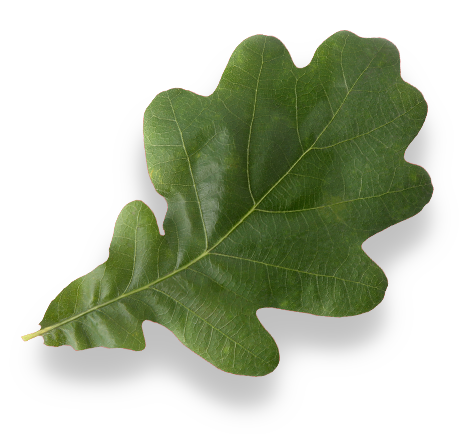 Am I covered for addiction treatment?
Your insurance may cover treatment. Call now for an entirely free and confidential assessment. Recovery starts with a phone call.
Sources:
Medical Disclaimer:
White Oak Recovery Center strives to improve the lives of people suffering from substance use disorders and co-occurring mental health conditions with simplified, fact-based content about addiction, prescription medications, illicit drugs, behavioral health disorders, treatment program options, and their related topics.

The information we provide is researched, cited, edited, and reviewed. The material we publish is for informational purposes only and is not a substitute for medical advice, diagnosis, or treatment. It should not be used in place of the advice of your physician or other qualified health providers. Always seek your physician's advice with any questions or concerns. Please call 911 immediately if you believe you are experiencing a medical emergency.