Xanax Withdrawal Seizures

Alprazolam is the generic name for Xanax, used to treat anxiety and panic disorders. It belongs to a class of medications called benzodiazepines, or benzos, the most widely prescribed medications in the United States, known for its depressant effects on the user's central nervous system. However, stopping cold turkey can cause severe side effects like Xanax withdrawal seizures.
Xanax Withdrawal Seizures
Xanax is a short-acting benzodiazepine, and although withdrawal seizures have happened with short-acting, medium, and long-lasting benzodiazepines, they are more likely to occur with short-acting benzos like Xanax.
Seizures may occur within 24 hours after you abruptly stop taking Xanax. Xanax withdrawal seizures typically occur in people who take the medication at high doses for a long period of time. However, seizures have been reported within less than a month of the prescribed medication's use.
Grand Mal Seizures
Almost all Xanax withdrawal seizures reported were grand mal seizures, one of the most major types of seizure that consists of falling to the ground, a total loss of consciousness, and violent muscle contractions.
They occur 1 to 12 days after discontinuing benzodiazepines, and the consequences of these seizures range from happening once to coma and death.
Xanax Withdrawal Symptoms
If you have become addicted to Xanax and stop using the drug abruptly, withdrawal symptoms can occur as early as a couple of hours after the drug was last taken.
If you are addicted to prescription benzodiazepines, you should not attempt to quit taking them on your own. Xanax withdrawal symptoms can be severe and, in some cases, — life-threatening. You should always seek out the advice of a healthcare professional.
Physical Symptoms
Physical symptoms of Xanax withdrawal include seizures and the following:
Headaches
Weakness
Fatigue
Tingling and numbness in the body
Pain or stiffness in the head and neck
Joint and muscle pain
Violent muscle contractions or twitches
Tremors
Nausea, diarrhea, constipation
Appetite changes
Weight changes
Increased heart rate and blood pressure
High body temperature and sweating
Psychological Symptoms
Psychological symptoms of withdrawing from Xanax include:
Anxiety
Insomnia or an inability to sleep
Panic attacks
Paranoid thoughts
Poor concentration
Poor memory
Irritability
Social avoidance
Delirium
Psychotic episodes
Depression
Psychosis
Prevent Withdrawal
Anybody taking a benzodiazepine like Xanax for longer than three weeks to a month is most likely going to experience withdrawal symptoms if the drug is abruptly stopped being used. However, limiting prescriptions can reduce the risk of physical dependence and help prevent severe benzodiazepine withdrawal symptoms.
To prevent tolerance and withdrawal symptoms, avoiding long-term use of any benzodiazepine can stop the escalation of developing a mental health condition and reaching addiction.
Xanax Addiction Treatment Program at White Oak Recovery Center
If you or a loved one is struggling with Xanax addiction, White Oak Recovery Center may be the ideal opportunity to find meaningful recovery to live a life free from substance abuse.
Unlike other treatment facilities, White Oak Recovery Center is an inpatient addiction treatment center that only uses evidence-based treatment approaches with a superior patient-to-staff ratio dedicated to each resident's lasting recovery.
WORC treats substance use and mental health disorders with a dual diagnosis program that includes medication-assisted treatment and cognitive behavioral therapy (CBT). CBT focuses on modifying the patient's expectations, thinking, and behaviors while learning successful ways to build coping skills to deal with life's stresses after rehab. Research has proven that cognitive behavioral therapy has helped people stop using benzodiazepines.
Medical Detox
If you are addicted to prescription depressants, you should undergo medically supervised detox to ensure the Xanax dosing is tapered safely with around-the-clock medical supervision.
At White Oak Recovery Center, we provide an ideal supportive environment and a peaceful atmosphere to deal with the uncomfortable symptoms of withdrawal, surrounded by medical care and supervision.
Our compassionate treatment specialists are eager to help you get the treatment you need today. Reach out now.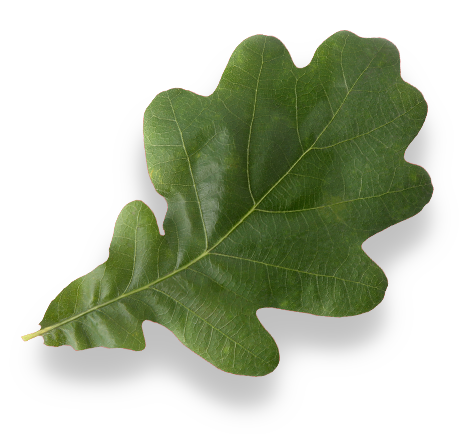 Am I covered for addiction treatment?
Your insurance may cover treatment. Call now for an entirely free and confidential assessment. Recovery starts with a phone call.
Sources:
Medical Disclaimer:
White Oak Recovery Center strives to improve the lives of people suffering from substance use disorders and co-occurring mental health conditions with simplified, fact-based content about addiction, prescription medications, illicit drugs, behavioral health disorders, treatment program options, and their related topics.

The information we provide is researched, cited, edited, and reviewed. The material we publish is for informational purposes only and is not a substitute for medical advice, diagnosis, or treatment. It should not be used in place of the advice of your physician or other qualified health providers. Always seek your physician's advice with any questions or concerns. Please call 911 immediately if you believe you are experiencing a medical emergency.