Xanax, the brand name for alprazolam, a type of benzodiazepine, is commonly referred to as Mexican Xanax when purchased from across the border. The actual name brand of alprazolam manufactured and sold in Mexico is Farmapram.
Regardless of which name you call them, prescription medicines containing the active ingredient alprazolam help treat anxiety attacks, chronic anxiety disorders, and panic disorders.
Unfortunately, drugs like Mexican Xanax frequently cause physical dependence and benzodiazepine addiction precisely because of how potent and effective they are. People addicted to Xanax often need professional medical detox to safely overcome their physical dependence before they enter treatment to confront the other aspects of addiction.
What Are Mexican Xanax Bars?
Mexican Xanax bars, officially named Farmapram, are the Mexican brand name of the benzodiazepine alprazolam. The American equivalent of actual Farmapram (Mexican Xanax) is the brand name Xanax.
Although Xanax and Farmapram get dispensed in different doses and countries, they have the same active ingredient, alprazolam.
Farmapram pills are solid white bars with no imprint, which come in brown glass jars, typically with 30 bars in a single bottle. Other doses of Mexican Xanax may come in boxes with blister packs that contain between 30 to 90 pills.
More recently, Mexican Xanax bars refer to counterfeit versions of Xanax laced with the synthetic opioid fentanyl.
Fentanyl is 50 to 100 times more potent than morphine. Fentanyl is a popular cutting agent for illegal chemists and dealers because it is cheap and addictive; it can also be incredibly lethal.
In 2022, the United States Drug Enforcement Agency (DEA) released an updated public safety alert stating that six out of 10 fentanyl-laced pills they tested contained a lethal dose of fentanyl. 60% of drug overdose deaths in 2021 involved synthetic opioids like fentanyl.
Can You Buy Xanax in Mexico?
You can buy the Mexican equivalent of Xanax, Farmapram, in Mexico; however, it is not as simple as walking across the border and back, nor is it as safe as getting Xanax from an American pharmacy.
Buying prescription drugs across the border is common for Americans because of prohibitive healthcare costs and the difficulty of getting a prescription for certain medications.
Many aspects of healthcare are quicker and cheaper in Mexico. For instance, in Mexico, Xanax 2mg bars cost between $5 to $8; in America, each bar can cost between $9 to $20. The American price doesn't factor in doctor visits and insurance costs.
Regarding alprazolam, Mexican pharmacy technicians don't require a prescription for any amount under 50 pills. However, the United States Customs and Border Protection Agency requires a prescription from a licensed American physician if you return from Mexico with more than 50 pills of any medication.
As the name suggests, the United States Food and Drug Administration (FDA) can only enforce and ensure safety standards for prescription medicines produced and distributed in America. They have no jurisdiction in Mexico and cannot guarantee the safety of any drugs bought there.
Is Xanax from Mexico Laced with Fentanyl?
Not all Xanax from Mexico is laced with fentanyl, but the DEA and FDA both warn that there is a high risk that even Mexican Xanax pills from a pharmacy are tainted.
A recent study revealed that many Mexican pharmacies import the chemicals they use to manufacture their drugs from China and don't test for fentanyl. Other pharmacies are under the control of cartels that intentionally cut prescription medications with fentanyl.
The Customs and Border Protection Agency catches the majority of large batches of fentanyl-laced Mexican Xanax bars that people try to smuggle in; unfortunately, with the spread of online retailers and dealers posing as pharmacies, fake Xanax continues to find its way into the country.
Recreational users or people using Xanax to self-medicate buying it from street dealers are at an even higher risk of getting fentanyl-laced pills.
If you insist on buying prescription drugs from outside the United States, the best way to stay safe is to use a drug testing kit to test for other cutting agents, including fentanyl.
Side Effects
Because Mexican Xanax pills combine alprazolam and fentanyl, which have similar side effects, people who take them will experience amplified side effects from both medications.
Side effects from Mexican Xanax drugs include:
Sedation
Drowsiness
Nausea
Abdominal cramps
Dizziness
Sweating
Confusion
Loss of motor control
Vomiting
Inability to stay awake
Difficulty breathing
Overdose
Coma
Fentanyl and alprazolam are both potent sedatives; combining them with other depressants like alcohol or benzodiazepines, intentionally or unintentionally, increases the risk of a fatal overdose exponentially.
In the event of an overdose, administering Narcan will only reverse the effects of fentanyl; it won't help the alprazolam symptoms. However, even reserving half of the life-threatening effects can buy extra time until emergency help arrives.
Treatment for Xanax Abuse and Addiction in Northridge, California
Confronting and overcoming Xanax abuse and addiction may seem overwhelming, but you don't have to do it alone. At White Oak Recovery Center, our licensed and experienced team is by your side for every step of your journey into a life of recovery.
WORC provides onsite medical detox to get you through the dangerous symptoms of Xanax withdrawal safely with 24-hour medical support and care.
Throughout your stay with us at WORC, we work closely with you to develop a tailor-made treatment plan to ensure you get the most out of our evidence-based treatments and therapies, including healthy coping skills to live a happy life free from addiction.
White Oak Recovery Center aims to help you establish a new way of living that will grow into a meaningful life rooted in recovery. Contact us now. We look forward to getting you the help you deserve.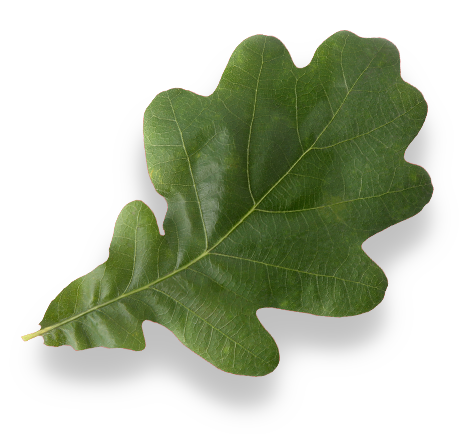 Am I covered for addiction treatment?
Your insurance may cover treatment. Call now for an entirely free and confidential assessment. Recovery starts with a phone call.
Sources:
Medical Disclaimer:
White Oak Recovery Center strives to improve the lives of people suffering from substance use disorders and co-occurring mental health conditions with simplified, fact-based content about addiction, prescription medications, illicit drugs, behavioral health disorders, treatment program options, and their related topics.

The information we provide is researched, cited, edited, and reviewed. The material we publish is for informational purposes only and is not a substitute for medical advice, diagnosis, or treatment. It should not be used in place of the advice of your physician or other qualified health providers. Always seek your physician's advice with any questions or concerns. Please call 911 immediately if you believe you are experiencing a medical emergency.