Xanax (alprazolam) is one of the most commonly prescribed benzodiazepines used to treat anxiety and panic disorders, and as demand grows, so does the presence of fake Xanax bars.
This demand for Xanax has led to an increase in fake Xanax, sometimes called Mexican Xanax, counterfeit pills often laced with fentanyl and other dangerous drugs. As a result, these pills have caused increased overdoses, deaths, and people becoming addicted to multiple substances.
To combat prescription drug abuse, doctors and pharmacies have increased restrictions on prescribing and obtaining Xanax. Unfortunately, it has done little to reduce alprazolam abuse and addiction to Xanax and caused some people to turn to illegal drug dealers to find prescription medications.
What Are Xanax Bars?
Xanax bars are a reference to the shape of a Xanax pill. Both real Xanax and fake Xanax come in small rectangles resembling bars or small bricks with scores that make them easier to break into smaller pieces, hence the slang name Xanax bars or just "bars."
What's in Fake Xanax Bars?
Because drug dealers make fake Xanax bars illegally, predicting or regulating what people use to produce them is impossible. However, chemists generally try to use other drugs that somewhat mimic the sedative effects of real Xanax.
One of the main dangers of fake pills is overdose and addiction due to the ingredients, or cutting agents, used to create imitation prescription medication.
Some fillers in fake Xanax give it a similar weight, texture, and appearance to real Xanax but don't cause a high. Generally, these fillers are baking soda, condensed milk, chalk, or other readily available but relatively harmless powders.
The real danger comes from the drugs mixed in to cause effects similar to Xanax, such as the most commonly found cutting agent in fake Xanax bars, fentanyl, a highly addictive synthetic opioid 50 to 100 times stronger than morphine and heroin.
One test conducted by the Drug Enforcement Agency (DEA) on counterfeit Xanax pills discovered that six out of ten had potentially lethal doses of fentanyl. Recently, DEA agents have seen an increase in fake Xanax bars that contain fentanyl and a new synthetic opioid only known as U-47700.
One fake pill could contain two highly addictive, potentially fatal opioids, and the person taking it most likely has no idea of the risk they are taking by ingesting these fake Xanax.
Side Effects of Counterfeit Xanax Bars
The side effects of counterfeit Xanax bars will vary based on what is in them. It's essential to remember that drug dealers are not trying to treat panic disorders and anxiety with fake Xanax; they are trying to make money, get people high, and get them addicted to what they sell.
So while fake Xanax bars may contain traces of real Xanax, the side effects will be more intense or wholly different and closer to the side effects of fentanyl and other opioids.
Side effects of counterfeit Xanax bars include:
Dry mouth
Nausea
Vomiting
Flushing or red and patchy skin
Itching
Hives
Confusion
Sweating
Twitching
Changes in blood pressure and heart rate
Losing consciousness
Respiratory depression
Seizure
Coma
Overdose
Death
Mixing fake Xanax with other drugs or alcohol, known as polysubstance use, increases the risk of unpredictable side effects and overdose.
While you should never quit taking Xanax cold turkey, the dangers of fake pills are not worth the risk of avoiding withdrawal. Medical professionals typically recommend medically supervised detox and addiction treatment programs for benzodiazepine addiction and withdrawal symptoms.
How to Spot Fake Xanax
Drug dealers intentionally make it difficult to spot fake Xanax, knowing that people desperate to avoid Xanax withdrawal aren't looking at what's sold on the street too closely. However, people struggling with Xanax addiction can help keep themselves safe by learning the signs of counterfeit prescription drugs like fake Xanax.
Common signs to help spot fake Xanax include:
It's not directly from a pharmacy
The bottle or blister pack is open or looks suspicious
Loose pills in odd quantities
The cost is lower than a prescription price
The imprint on the pill is absent, inconsistent, or misspelled
The logo is smooth or raised rather than imprinted
The coating on the tablet is chalky, waxy, or a different color than the pill itself
The pill is heavier than 0.5 grams, the weight of a real Xanax bar
It breaks into shards rather than clean pieces along the scores
Ideally, you will be able to identify and avoid fake Xanax before you ingest it; however, keeping Narcan nearby in case of an overdose from a pill laced with fentanyl can be life-saving.
Xanax Addiction Treatment in Northridge, California
If you or a loved one is struggling with Xanax addiction, you don't have to suffer alone. White Oak Recovery Center provides evidence-based treatment and therapies surrounded by a supportive, licensed, and experienced multidisciplinary team.
WORC's residential treatment center provides onsite medical detox with 24-hour medical care and support during withdrawal. Our compassionate team of nurses, doctors, therapists, and counselors work with you to develop a personalized treatment plan that addresses your needs and concerns while teaching you the skills to achieve your long-term recovery goals and live free from addiction.
WORC aims to empower you with the knowledge and confidence to live a life rooted in recovery and growth. Our treatment specialists are eager to help you start your journey to recovery. Reach out today.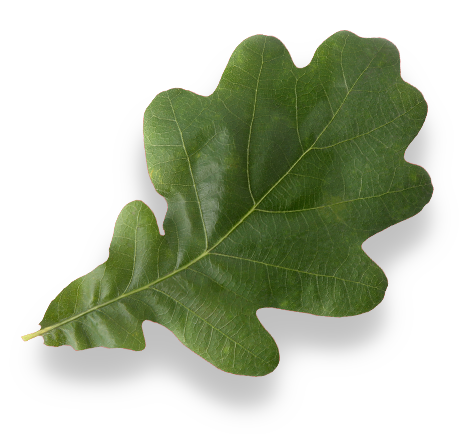 Am I covered for addiction treatment?
Your insurance may cover treatment. Call now for an entirely free and confidential assessment. Recovery starts with a phone call.
Sources:
Medical Disclaimer:
White Oak Recovery Center strives to improve the lives of people suffering from substance use disorders and co-occurring mental health conditions with simplified, fact-based content about addiction, prescription medications, illicit drugs, behavioral health disorders, treatment program options, and their related topics.

The information we provide is researched, cited, edited, and reviewed. The material we publish is for informational purposes only and is not a substitute for medical advice, diagnosis, or treatment. It should not be used in place of the advice of your physician or other qualified health providers. Always seek your physician's advice with any questions or concerns. Please call 911 immediately if you believe you are experiencing a medical emergency.