How Is Meth Made? Ingredients and Cutting Agents

Meth is a highly addictive, cheap central nervous system stimulant, with many claiming that meth addiction occurs after just one use. Meth is made in makeshift, often dirty, dangerous labs with toxic ingredients. And although the ingredients used to make meth are legal, commonly found household items, there is no safe, legal, or standard way to make meth.
As the demand for meth continues to grow, small independent dealers and large criminal organizations are more than happy to meet the demand. In the United States, approximately 14.9 million people will experiment with meth at some point.
Meth production has severe environmental and health effects. In 2020, almost 9,000 people experienced toxic meth exposure from working in or visiting a meth lab. Many more cases of meth poisoning and deaths from fires or explosions are unreported to law enforcement agencies for fear of legal repercussions.
Cooking meth tends to lead to stress and addiction. Stress can worsen existing mental health issues and co-occurring disorders, leading to dependence on drugs and alcohol. When meth is the most readily available drug, that's what most meth cooks turn to for coping. Meth addiction is challenging to overcome without professional addiction treatment.
What Are the Ingredients for Meth and How Is Meth Made?
The primary ingredients for meth are ephedrine or pseudoephedrine, common ingredients in over-the-counter medicines, specifically decongestant and cold medications. The rest of the chemicals added depend on what the cook, or person making the meth, has on hand and has discovered works best for them.
Strong chemicals and solvents mixed with water are heated and added to the primary ingredients to extract pure methamphetamines. Most chemicals for manufacturing meth are in household items and are easy to buy in bulk.
The most common chemicals used to alter cold medicines for meth manufacturers include:
Acetone, found in nail polish remover and paint thinner
Anhydrous ammonia, found in fertilizer
Drain cleaner
Red phosphorous from matches or flares
Lithium and battery acid
Antifreeze or freon
Ammonia
Sodium hydroxide
Gasoline
Benzene
These chemicals are corrosive and burn away everything but the concentrated meth, leaving a liquid base that's turned into the meth or crystal meth that's sold on the street after the rest of the process is complete.
Once meth cooks establish the base, they add other toxic chemicals and cutting agents. There are two purposes for the cutting agents: they can make the final product more potent and addictive for cheaper than the actual drug and bulk up the batch, so there is more product to sell.
Methamphetamine production takes place in makeshift meth labs. Below are the three common ways to cook meth:
The Birch or Nazi Method
The traditional way to cook meth involves heating the ingredients to make a mixture, allowing it to cool and form crystals.
The Shake and Bake Method
The solid ingredients are crushed into a powder and mixed with the liquid ingredients in a bottle or sealed container. Vigorously shaken until thoroughly combined, then laid out to dry and solidify.
The Phenyl-2-Propanone Method
Toxic chemicals are substituted for ephedrine, which causes a similar high, and produces low-quality but large amounts of meth. P2P meth is the most common type of meth sold in the United States.
What Is Meth Cut With?
Meth is cut with chemicals and substances to make it more potent for meth users and lucrative for dealers. Although every batch of meth is different, there are some common cutting agents across the board.
Things meth is cut with include:
Corrosive chemicals – acetone, anhydrous ammonia, sulfuric acid, lye
Other drugs – amphetamines and other stimulant drugs, cocaine, MDMA, fentanyl
Filler substances – powdered milk, baking soda, laxatives, lidocaine
It is worth noting that many illegal chemists and dealers use meth as a cutting agent in other drugs to make them more addictive and potent.
What Does Meth Look Like?
Depending on the production method, meth looks like a fine, clumpy powder or small, hard tablets. Crystal meth looks like small, crystalline, or glass chunks.
The color of powdered, pill, or crystal meth varies based on the chemicals and cutting agents used to make it, but it generally tends to be white, off-white, or light blue.
What Is a Meth Lab?
A meth lab is any place that produces meth. The equipment needed to cook meth is cheap and readily available, so if one lab explodes or is discovered by law enforcement agencies, setting up a new location isn't difficult.
Some meth labs can do the cooking process from start to finish, while others receive the base ingredients elsewhere and add cutting agents for the final product.
Most meth labs are small, improvised set-ups in sheds, motel rooms, trailers, people's homes, and even outdoor makeshift kitchens.
Labs that produce large quantities of meth are rare and typically connected to biker gangs or organized crime gangs that pay off local authorities to ignore their presence. The average meth cook or meth user cannot manage a large-scale operation independently.
Most people that work in meth labs are also meth addicts. Even if meth cooks don't smoke meth, they constantly inhale toxic waste and chemicals that can lead to addiction, respiratory issues, central nervous system damage, and other long-term health effects.
In the case of people manufacturing meth in their homes, the fumes and chemicals can coat the walls and surfaces, leading to contact exposure for anyone that comes in contact with them, including pets and children. People who have experienced secondhand, prolonged exposure to meth chemicals may need medical detox and supervision to ensure their health and safety.
Meth Lab Explosions
It does not take much for a meth lab to explode due to the highly flammable chemicals and heat required to cook meth. The Drug Enforcement Agency (DEA) estimates that around 15% of meth manufacturing labs are discovered due to fire and explosions.
Even after being destroyed by a fire or explosion, meth labs leave an enormous amount of toxic waste and residue that can contaminate surrounding air, land, and water. Cleaning up a meth lab explosion requires several levels of care, including gas masks, protective gear, and professional waste disposal precautions.
Meth lab cleanup costs millions of United States tax dollars annually, which doesn't account for the devastation that meth addiction has on people's lives.
Meth Addiction Treatment in Northridge, California
Meth addiction is one of the most overwhelming addictions to struggle with, but you don't have to suffer alone; help to live a better life is available.
At White Oak Recovery Center, we take a holistic, evidence-based approach to treating the physical and mental health effects of drug and alcohol addiction. Our beautiful residential treatment center offers all the benefits of inpatient rehab, surrounded by Southern California's natural and soothing loveliness.
We provide onsite medical detox with 24-hour medical care and support to ensure your safety and health through withdrawal. We work closely with you to develop a personalized treatment plan to address and heal the deeper roots of your addiction, not just the symptoms.
Reach out to us today. Our treatment specialists are eager to help you start a life rooted in a meaningful and lasting recovery.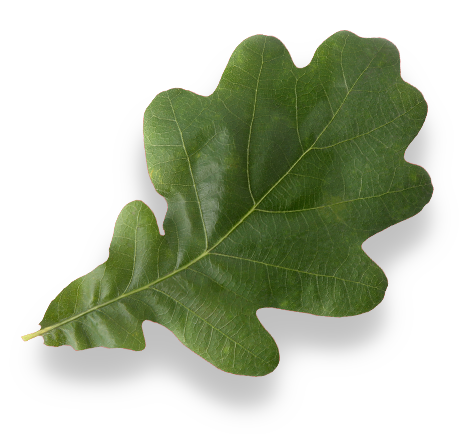 Am I covered for addiction treatment?
Your insurance may cover treatment. Call now for an entirely free and confidential assessment. Recovery starts with a phone call.
Sources:
Medical Disclaimer:
White Oak Recovery Center strives to improve the lives of people suffering from substance use disorders and co-occurring mental health conditions with simplified, fact-based content about addiction, prescription medications, illicit drugs, behavioral health disorders, treatment program options, and their related topics.

The information we provide is researched, cited, edited, and reviewed. The material we publish is for informational purposes only and is not a substitute for medical advice, diagnosis, or treatment. It should not be used in place of the advice of your physician or other qualified health providers. Always seek your physician's advice with any questions or concerns. Please call 911 immediately if you believe you are experiencing a medical emergency.