Benefits of Residential Treatment

People who choose residential treatment or inpatient treatment programs for their alcohol or drug abuse problems benefit from a level of care and treatment options that are as close to a fresh start as possible. People with co-occurring disorders, challenging home environments, or previous attempts at overcoming substance abuse find that inpatient treatment facilities offer them the structure and support they need to achieve their goals.
Learn about why residential treatment programs have the highest long-term recovery and success rates of addiction treatment approaches and how you can benefit from entering one.
What Is Residential Substance Abuse Treatment?
Residential substance abuse treatment, or inpatient rehab, is a clinically structured approach to treating alcohol addiction, drug addiction, and mental health disorders in a private residential facility with multidisciplinary staff onsite. Residential treatment programs offer attentive care and support 24 hours a day in a safe environment free from outside obligations, triggers, and temptations.
Inpatient vs. Outpatient Treatment
Inpatient treatment is fully immersive and provides comprehensive, individualized care in a private facility where residents maintain structured routines and schedules while experiencing substance abuse treatment, mental health treatment, and other therapeutic approaches working towards the same goals. People in inpatient centers eat, live, relax, and sleep in the same place they receive treatment.
Outpatient treatment programs vary in intensity and commitment requirements, some require daily participation, and others entail going a couple of days a week. Outpatient care can occur in a private office or community center that requires the patient to commute to attend therapy, support groups, or receive medication. People participating in outpatient treatment return to their homes and often continue their daily routines and jobs when not participating in treatment.
How Do Residential and Outpatient Rehab Programs Compare?
Besides the different approaches to residential and outpatient drug rehab programs, the advantages and statistics demonstrate the benefits of inpatient treatment programs for long-term recovery.
Outpatient recipients have limited access to support and services during crises or cravings, whereas residential treatment has 24-hour support present.
Residential patients reported lower self-harm and suicide attempts during treatment.
Inpatient participants were less likely to relapse while experiencing withdrawal symptoms.
Outpatient participants were more likely to relapse before six months of abstinence.
Inpatient rehab participants reported more improvements in social and employment struggles than those who received outpatient care.
Residential patients were more likely to continue with follow-up care after completing their initial treatment.
Patients who completed residential treatment programs have a 29% higher long-term abstinence from drugs and alcohol and a 48% higher rate of adhering to medication routines for co-occurring disorders.
While any treatment is better than continuing the cycle of substance abuse, an inpatient rehab facility offers the best chances of sustainable recovery.
Benefits of Residential Treatment
Residential treatment has numerous benefits, including a level of care and attention that outpatient programs cannot provide. Below is an explanation of some of the unique benefits of residential treatment.
Medically Assisted Withdrawal
Medically assisted withdrawal or medical detox helps alleviate the uncomfortable and challenging withdrawal symptoms when people stop taking drugs and alcohol. Medical professionals monitor and support residents throughout the process to ensure their comfort and safety. Traditionally, patients would detox at home or in a hospital before receiving addiction treatment in a different location. Many would relapse almost immediately after detox, never making it to the next treatment step. Residential treatment programs offer a seamless transition from detox to aftercare.
Safe Environment
Many people struggling with substance abuse have stressful or unstable daily lives. Some live with friends or family members who enable or trigger them to use. Residential treatment centers remove all the uncertainty and temptations by offering a peaceful, calm, safe environment that eliminates worries about meeting the demands of others. A safe environment also means a place with immediate care for someone struggling with mental health that may be a danger to themselves.
Customizable Treatment Plans
Treatment plans are not one size fits all; they must cater to each person's needs. Inpatient treatment offers a wider variety of treatment plans and allows the treatment team to observe what works best and customize the treatment program accordingly.
Structure
Structure and schedules eliminate idle time to think about using and help reduce anxiety by setting clear expectations and establishing positive habits that will extend into long-term recovery. There is still time for relaxing and enjoyment, but within a larger framework that keeps the daily routine intact.
Mental Health Treatment for Co-Occurring Disorders
Mental health treatment for co-occurring disorders can require more frequent therapy sessions and medication-assisted treatment, which inpatient treatment can accommodate. Residential treatment programs have staff trained in substance use disorders and mental health conditions. It is also easier to establish habits for taking medication with support and a set schedule.
Sense of Community
Many people feel a strong stigma around living with addiction. Living with others sharing the same struggle helps remove that stigma and isolation and establish a sense of community and support network. Guided group therapies and 12-step facilitation enable you to bond with others and bolster you when you struggle. That sense of belonging stays with you long after you complete treatment.
Evidence-Based Residential Treatment Program
If you or a loved one is struggling with addiction, White Oak Recovery Center can help. Our residential treatment centers provide evidence-based addiction treatment for substance use and co-occurring disorders. White Oak Recovery Center's medical detox and medication-assisted treatment programs ensure your withdrawal is safe and as comfortable as possible with 24-hour medical care in a supportive, serene environment.
Our compassionate and licensed team works closely with you to create your personalized treatment plan and empower you during every step of your recovery journey. We aim to improve your physical, mental, and behavioral health and give you the confidence, skills, and strategies to maintain and thrive in recovery for the rest of your life.
Reach out to us now. Our caring treatment specialists are eager to help you start a new life free from substance use and rooted in recovery.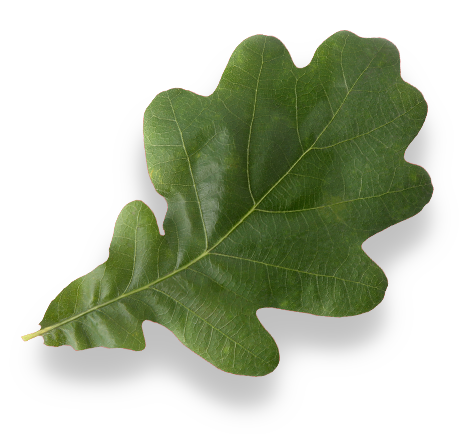 Am I covered for addiction treatment?
Your insurance may cover treatment. Call now for an entirely free and confidential assessment. Recovery starts with a phone call.
Sources:
Medical Disclaimer:
White Oak Recovery Center strives to improve the lives of people suffering from substance use disorders and co-occurring mental health conditions with simplified, fact-based content about addiction, prescription medications, illicit drugs, behavioral health disorders, treatment program options, and their related topics.

The information we provide is researched, cited, edited, and reviewed. The material we publish is for informational purposes only and is not a substitute for medical advice, diagnosis, or treatment. It should not be used in place of the advice of your physician or other qualified health providers. Always seek your physician's advice with any questions or concerns. Please call 911 immediately if you believe you are experiencing a medical emergency.