Fentanyl Withdrawal Symptoms

Many people know fentanyl's role in the opioid crisis; however, fewer know how severe fentanyl withdrawal symptoms can act as barriers to seeking treatment. Many people prescribed fentanyl for pain management become physically dependent and will still experience withdrawal symptoms when they attempt to quit.
Not everyone who becomes addicted to opioids is using them illegally. Withdrawal symptoms and opioid use disorders do not discriminate based on how a person came to be dependent on a substance.
Part of addressing the growing rates of opioid use disorders and overdose deaths involves ensuring that treatment for fentanyl use is available, compassionate, and accessible. That includes education and treatment for fentanyl addiction that addresses withdrawal symptoms and the contributing factors to addiction.
What Is Fentanyl?
Fentanyl is a synthetic opioid similar to morphine and heroin but 50 to 100 times more potent than both. For perspective, it takes roughly 10 milligrams (1/1000 of a gram) of morphine to produce the same effect as 100 micrograms (1/1,000,000 of a gram) of fentanyl.
As an opioid pain medication in medical settings, fentanyl is tightly controlled and used to treat severe pain or provide comfort and relief to patients with terminal health conditions. On the streets, fentanyl has become a popular cutting agent, not just for heroin but for various illicit drugs specifically because it is so potent.
Because such a small amount gives an intense high, adding it to a batch of drugs helps the dealers spread their product further while delivering a more addictive product. However, people who unknowingly take drugs cut with fentanyl have an increased risk of accidental overdoses and developing a severe opioid use disorder.
What Does Fentanyl Look Like?
The fentanyl most people see on the illegal drug market before dealers turn it into counterfeit pills or mix it with another drug is fine, loose, white to off-white powder. Fentanyl's looks vary based on its source and the intended ingestion method. Fentanyl comes in patches, sprays, tablets, powder, and liquid forms.
Symptoms of Fentanyl Withdrawal
The symptoms of fentanyl withdrawal vary depending on several factors, including the length and severity of their opioid use, the amount of fentanyl regularly taken, their physical condition, and existing co-occurring disorders, including other addictions.
Quitting fentanyl cold turkey or incorrectly tapering doses without medical supervision can lead to more severe opioid withdrawal symptoms and increase the risk of developing post-acute withdrawal syndrome (PAWS).
Short-Term Effects
Withdrawal effects from fentanyl can begin within a few hours of the last dose, called acute withdrawal. Many people will take more fentanyl at the first sign of withdrawal symptoms to avoid full-blown withdrawal or being "dope sick."
The short-term effects of fentanyl withdrawal include:
Nausea
Vomiting
Sweating
Flu-like symptoms
Chills
Goosebumps
Fever
Anxiety
Hostile mood swings
Drowsiness
Muscle and joint pain
Abdominal cramps
Irregular breathing
Diarrhea
Dehydration
Long-Term Effects
The long-term effects of fentanyl withdrawal can last past the initial detox period and may happen randomly in the following weeks. Users attempting to detox at home are more likely to experience long-term withdrawal than those undergoing fentanyl detox with medical supervision.
Long-term symptoms of withdrawal from fentanyl include:
Insomnia
Drug cravings
Increased sensitivity to pain, light, and noise
Anhedonia, or the inability to feel pleasure
Depression
Anxiety
Thoughts about self-harm and suicide
Muscle spams
Memory problems
The National Institute on Drug Abuse (NIDA) cites opioid medications, including fentanyl, as the most common drug involved in overdose deaths. Between 2010 and 2017, deaths in the United States involving fentanyl increased from 14.3% to 59%.
Many people attempt to self-detox but relapse when the withdrawal symptoms overwhelm them. Tolerance to fentanyl drops quickly, and many people who relapse take amounts they can no longer handle and die of overdoses.
How Long Does Fentanyl Withdrawal Last?
How long fentanyl withdrawal lasts varies depending on if the person is part of an opioid detox program or if they are attempting to quit cold turkey with no withdrawal management or medical supervision. The same factors that determine the intensity of the withdrawal symptoms also affect the length of withdrawal.
One of the side effects of fentanyl is loss of consciousness, so many people wake up several hours into withdrawal. The symptoms will continue to escalate and typically peak around 72 hours after the last dose.
After 72 hours, the physical fentanyl withdrawal symptoms start to fade, but the psychological symptoms and drug cravings can last much longer. After fentanyl detox, experts stress the need for follow-up addiction treatment to address the underlying causes of addiction and how to prevent relapse and cope with any lasting withdrawal symptoms.
Can You Die from Fentanyl Withdrawal?
It is rare, but not impossible, to die from fentanyl or any opioid withdrawal. Withdrawal, including fentanyl withdrawal, puts enormous stress on the body, which can cause unforeseen and possibly fatal side effects.
Surprisingly, vomiting and diarrhea, which can lead to severe dehydration and stress on internal organs, is the leading cause of death for people withdrawing from fentanyl. The average person wouldn't know dehydration is a risk or how to combat it properly, so seeking medical advice and supervised fentanyl detox programs can be life-saving.
The psychological stress and worsening of depression and anxiety can also cause people going through withdrawal to become a danger to themselves either by direct acts of self-harm or by relapsing and accidentally overdosing. Medical detox programs offer mental health support and strongly urge follow-up treatment programs that work to address the behavioral health aspect of fentanyl withdrawal and recovery.
Fentanyl Detox and Treatment for Opioid Use Disorders
If you or a loved one is struggling with fentanyl addiction, compassionate, evidence-based substance use disorder treatment is available.
At White Oak Recovery Center, we take a whole-person approach to treating opioid use disorders, starting with onsite fentanyl withdrawal treatment. Our medical detox program offers a calm, nurturing environment with 24-hour medical care and support for your physical and mental health needs through withdrawal.
WORC's experienced and caring team of doctors, nurses, therapists, and counselors develops a personalized treatment plan with you to help you uncover the roots of your addiction and heal the behaviors and thought patterns contributing to your substance misuse. We offer multiple evidence-based treatments and therapies to ensure a complete and well-rounded experience that instills you with the confidence and skills to live a meaningful life rooted in recovery.
Contact us today to speak with our treatment specialists. They are eager to get you the help you need.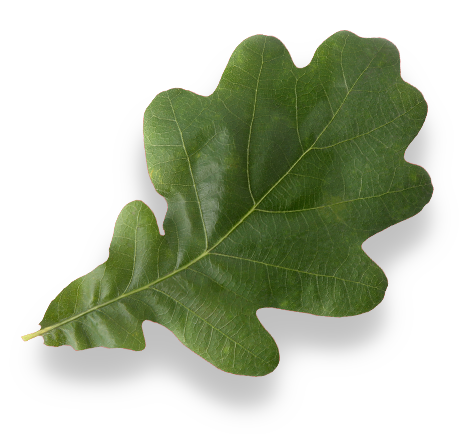 Am I covered for addiction treatment?
Your insurance may cover treatment. Call now for an entirely free and confidential assessment. Recovery starts with a phone call.
Sources:
Medical Disclaimer:
White Oak Recovery Center strives to improve the lives of people suffering from substance use disorders and co-occurring mental health conditions with simplified, fact-based content about addiction, prescription medications, illicit drugs, behavioral health disorders, treatment program options, and their related topics.

The information we provide is researched, cited, edited, and reviewed. The material we publish is for informational purposes only and is not a substitute for medical advice, diagnosis, or treatment. It should not be used in place of the advice of your physician or other qualified health providers. Always seek your physician's advice with any questions or concerns. Please call 911 immediately if you believe you are experiencing a medical emergency.