Medication to treat high blood pressure is not the first thing people think of when discussing prescription drug abuse. However, Prazosin abuse is a concerning trend, especially in people taking it "off-label" or for an unapproved use because the medication is being taken for something it is not prescribed for.
Doctors routinely prescribe Prazosin to help reduce sleep disorders associated with post-traumatic stress syndrome (PTSD). It is common for US Food and Drug Administration (FDA) approved medications to have side effects that help treat other conditions, causing doctors to prescribe them because of their beneficial side effects. Famously, side effects of some alpha-blockers similar to Prazosin became primarily used to treat erectile dysfunction.
Unfortunately, many people with PTSD also struggle with substance use disorders. Mental health problems and addiction are co-occurring disorders that can feed off and worsen each other.
Prazosin abuse is just one of the many ways someone may self-medicate their issues instead of seeking professional help or entering a rehab center to address the roots of their problems.
What Is Prazosin?
Prazosin is a medication approved by the US Food and Drug Administration (FDA) to treat high blood pressure.
Prazosin works by relaxing blood vessels, allowing blood to move more freely and efficiently throughout the body. Prazosin may be prescribed by itself or with other alpha-blockers.
In addition to treating high blood pressure, doctors often prescribe Prazosin for reasons other than FDA-approved ones. Prazosin can help treat other off-label conditions, including an enlarged prostate, congestive heart failure, Raynaud's disease, and adrenal gland tumors.
Prazosin can act similarly to muscle relaxants that prevent clenched or tight muscles from blocking the urine flow, allowing excess fluids to leave the body and improving the symptoms of the abovementioned conditions.
And most notably, Prazosin can help reduce sleep disorders caused by post-traumatic stress disorder (PTSD), a condition caused by experiencing or witnessing a traumatic event.
Is Prazosin Addictive?
Prazosin is not addictive in the same way that drugs like opioids or stimulants are; however, it does have the potential for abuse, which can cause dependence and psychological addiction.
People with PTSD taking Prazosin prescribed off-label for sleep disturbances associated with PTSD may start taking high doses to force themselves to fall asleep. Prazosin abuse can cause hallucinations in high enough doses, leading to people recreationally abusing or mixing it with other drugs to produce these effects.
Prazosin Side Effects
The side effects of Prazosin can begin after the first dose and will vary for each person based on the amount, type of physical or mental disorders, and any other medications or drugs in the system.
Prazosin side effects include:
Lightheadedness
Dizziness
Drowsiness
Lack of energy
Muscle weakness
Blurry vision
Slowed reflexes
Headache
Nausea
Increased heart rate
Chest pain
Itching
Breathing difficulties
Priapism, or a painful, long-lasting erection
Hallucinations
Many people taking Prazosin experience postural hypertension or a sudden drop in blood pressure when they sit or stand up too quickly, leading to fainting or falling over.
Because Prazosin's side effects can be intense and sometimes unpredictable, medical professionals recommend people take it at night before falling asleep. However, many people abuse Prazosin specifically for its more intense side effects or combine it with drugs and alcohol to enhance both substances' side effects.
Mixing any substances with the intent of causing mind-altering effects is a form of drug abuse called polysubstance use, which can lead to addiction and life-threatening complications.
Prazosin and Alcohol
Prazosin and alcohol have similar effects, including affecting blood pressure and causing drowsiness and a lack of coordination; the combination can be dangerous and lead to possibly life-threatening accidents.
Side effects of mixing Prazosin and Alcohol can include:
Extreme drowsiness
Confusion
Sweating
Itching
Skin flush or rash
Excess urination
Dehydration
Passing out
Fainting
Lack of coordination
Injuries from falling or losing motor control
Additionally, people who binge drink may give in to drowsiness and fall asleep while their blood alcohol level is still rising, which can lead to alcohol poisoning and death.
Alcohol is notorious for causing liver damage, and long-term Prazosin use is also linked to liver damage; the mixture of alcohol may accelerate liver damage.
People treating PTSD sleep disorders with Prazosin may not even be aware of potential alcohol and drug interactions, so talking to your doctor about your lifestyle and other medications is essential to prevent problems.
Prazosin Overdose
A Prazosin overdose is rarely life-threatening; however, that doesn't mean it is not dangerous.
Symptoms of a Prazosin overdose include:
Decreased reflexes
Extreme drowsiness
Fainting
Inability to stay away
Confusion
Dangerously low blood pressure
A person losing control of a vehicle, losing consciousness in dangerous situations, or sustaining a head injury from falling during an overdose can be fatal.
Any overdose, including a mixture of Prazosin and other drugs, can quickly become life-threatening and should always be treated as such.
Drug Addiction Treatment in Northridge, California
If you are ready to reclaim your life, White Oak Recovery Center can help you plant the seeds of sobriety that will lead to a meaningful life rooted in recovery.
Our residential treatment center provides a calm, private atmosphere, surrounded by healing, tranquility, and support. We offer onsite medical detox with around-the-clock medical care and support to help manage Prazosin withdrawal symptoms and monitor your well-being.
As part of our whole-person, evidence-based treatment approach, WORC is proud to offer EMDR therapy and Seeking Safety therapy, amongst many other therapies, to prepare you with effective coping skills to successfully manage your addiction triggers. Our goal is to provide you with the knowledge, skills, and capabilities to thrive and grow to your full potential, free from the weight of addiction.
Contact us now to speak with one of our compassionate treatment specialists. Beginning your recovery journey is a phone call away.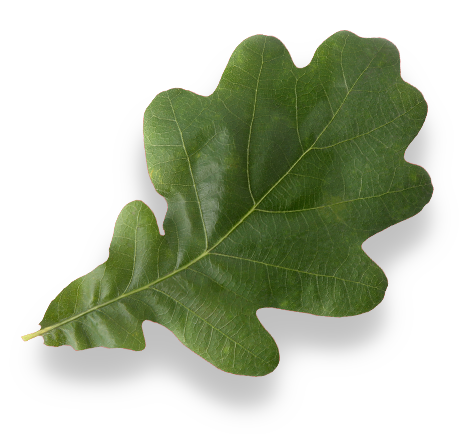 Am I covered for addiction treatment?
Your insurance may cover treatment. Call now for an entirely free and confidential assessment. Recovery starts with a phone call.
Sources:
Medical Disclaimer:
White Oak Recovery Center strives to improve the lives of people suffering from substance use disorders and co-occurring mental health conditions with simplified, fact-based content about addiction, prescription medications, illicit drugs, behavioral health disorders, treatment program options, and their related topics.

The information we provide is researched, cited, edited, and reviewed. The material we publish is for informational purposes only and is not a substitute for medical advice, diagnosis, or treatment. It should not be used in place of the advice of your physician or other qualified health providers. Always seek your physician's advice with any questions or concerns. Please call 911 immediately if you believe you are experiencing a medical emergency.