Seeking Safety: Trauma and Substance Abuse Treatment

Traditionally, trauma and substance abuse treatment were separate areas and not considered related until recently. However, Seeking Safety therapy recognizes the undeniable and proven link and uses an integrated treatment approach to help women with co-occurring mental health and substance use disorders.
Seeking Safety allows participants struggling with post-traumatic stress disorder (PTSD) and substance abuse to develop coping skills and heal without reliving or recounting past trauma, as sometimes it is too painful or triggering.
What Is Seeking Safety?
Seeking Safety is an evidence-based, integrated treatment approach for women with co-occurring post-traumatic stress disorder and substance use disorders. It is the most widely accepted and used trauma-focused therapy for dual diagnoses of post-traumatic stress disorder (PTSD) and substance abuse.
Using a grant from the National Institute on Drug Abuse (NIDA), Dr. Lisa M Najavits conducted controlled trials over a decade to perfect the Seeking Safety approach. The Seeking Safety workbook and treatment manual, published in 2002, ensure that the therapist and patient follow the same steps during each session to maintain consistency and progress.
PTSD and Substance Abuse
Studies show that almost 90% of women seeking treatment for substance use disorders report experiencing trauma. Not everyone exposed to trauma will develop post-traumatic stress disorder, and not everyone with PTSD will develop a substance use disorder (SUD); however, the rate of co-occurring PTSD and SUDs is staggering. About 60% of women in treatment programs have co-morbid PTSD and SUDs. Many people are unaware of their PTSD and how it contributes to substance abuse.
Trauma can stem from physical abuse, sexual abuse, sexual assault, violent incidents, neglect, war, terrorist attacks, natural disasters, illness, physically damaging accidents, or even witnessing violence and death happen to others. Substance abuse also causes people to be vulnerable to traumatic events while under the influence. Violence, sexual assault, and exploitation are common experiences for women struggling with addiction. As a result, the symptoms of PTSD can trigger substance abuse and vice versa, making treating them at the same time complicated but not impossible. Professionals will use dual diagnosis to diagnose and treat all co-occurring conditions properly.
Seeking Safety Model
The Seeking Safety model focuses on where patients are at in their recovery and how to attain safety from trauma without reliving it. It can be used in individual or group settings; however, experts recommend gender-specific Seeking Safety groups to avoid potential triggers associated with the opposite sex. The model focuses on education, coping skills, and grounding techniques that patients can use when they face stress or triggers.
The Seeking Safety model's five core principles include:
Safety is the priority of treatment, helping patients attain safety in their relationships, behavior, emotions, and thinking
Integrated treatment addressing post-traumatic stress disorder (PTSD) and substance abuse simultaneously
A focus on ideals lost to trauma and addiction and how to restore them
Four content areas: cognitive, behavioral, interpersonal, and case management
Attention to emotions and self-care to ensure treatment is built on a solid foundation and not moving too quickly
This model effectively treats substance use disorders and PTSD in many patients and settings. Furthermore, according to the National Institutes of Health (NIH), Seeking Safety is highly compatible with 12-step facilitation programs. Studies show higher long-term recovery rates and a drastic reduction in PTSD symptoms and relapse for patients who continue 12-step programs after completing Seeking Safety therapy.
What Are the 25 Seeking Safety Treatment Models?
There are 25 topics for the Seeking Safety treatment model that fall into four categories: cognitive, behavioral, interpersonal, or a combination.
Not every step will apply to every person; each topic is self-contained, meaning there is no specific order or time frame for the therapist and patient, making the treatment highly customizable to each person's needs.
The 25 treatment models are as follows:
Introduction to treatment/case management: Getting to know the patient, introducing them to the treatment, and establishing the case management needs
Safety: Establishing what safety means to the patient is the first stage of healing from PTSD and substance abuse. The patient receives a list of over 80 safe coping skills
PTSD and Taking Back your Power: Four handouts are provided to give more information and a compassionate understanding of the disorder
Detaching From Emotional Pain; Grounding: There are three types of grounding, mental, physical, and soothing, to help shift focus to the external world and shift focus away from negative feelings. Exercises are used to demonstrate and practice the techniques
When Substances Control You: Patients receive eight handouts explaining different aspects of substance abuse and what to expect when quitting
Asking for Help: Patients are encouraged to recognize when they need help coping with something and healthy ways to ask for assistance
Taking care of yourself: Patients explore healthy self-care habits and commit to taking immediate action to resolve at least one self-care issue
Compassion: Patients are encouraged to give themselves grace and understanding instead of beating themselves up or taking a "tough love" approach
Red and Green Flags: A safety plan is developed to help recognize signs of danger and safety and how to avoid or engage with them
Honesty: Patients explore when honesty is important, how to utilize it in recovery, and what to do when people react negatively to their truthfulness
Recovery thinking: Exercises are used to reframe how people think about their recovery and experiences to view them more positively
Integrating the Split Self: Patients work to recognize the different aspects of their personalities they present in various situations as a defense mechanism and how to integrate and overcome them
Commitment: Exploring creative ways to make and keep commitments to themselves and others
Creating Meaning: Exploring attachments and meaningful feelings that are harmful versus helpful
Community Resources: Patients receive a list of national non-profit resources and education on evaluating and accessing the services
Setting Boundaries in Relationships: Exploring and practicing ways to set healthy boundaries in relationships and education on domestic violence issues and resources
Discovery: Discovery is offered as a tool to overcome stubborn thought patterns resulting from PTSD and substance abuse and gain new experiences and knowledge
Getting Others to Support Your Recovery: Patients identify people in their lives as supportive, neutral, or destructive and explore how to engage the supportive ones. A friend or family member may join the session
Coping With Triggers: A three-step model of changing "who, what, and where" encourages patients to confront and overcome PTSD and substance abuse triggers
Respecting Your Time: Finding a balance and structure for time and energy spent during recovery. Work versus play, structure versus spontaneity, and alone time versus time in relationships
Healthy Relationships: Comparing and contrasting healthy and unhealthy relationships and examining how PTSD and substance abuse can lead to unhealthy relationships
Self-nurturing: Learning about positive, safe self-nurturing instead of unsafe or impulsive self-nurturing
Healing From Anger: Acknowledging that anger is part of the healing process and exploring constructive versus destructive anger and outlets for each
The Life Choices Game: Towards the end of therapy, patients pull pieces of paper with challenging life events written on them. Using established rules and knowledge, the patient details how they would react and respond using constructive coping skills
Termination: Patients express their feelings about treatment ending, discuss their likes and dislikes, and finalize an aftercare and relapse prevention plan
Seeking Safety Coping Skills
The Seeking Safety workbook outlines over 80 coping skills; different ones will be specific to each person and what is most effective for them. Still, the overall goal for everyone is to eliminate dangerous behaviors and overcome triggers from PTSD and substance abuse through healthy, sustainable coping skills.
Studies conducted by the NIH showed the highest recovery rates in people who underwent a combination of behavior therapy, Seeking Safety groups or individual treatment, and relapse prevention planning.
Trauma-Focused Therapy at White Oak Recovery Center
One of the many benefits of residential treatment programs is a controlled, safe environment that allows coping skills to be put into practice, surrounded by support and reinforcement while participating in other treatment approaches.
At White Oak Recovery Center, we understand the complicated nature of trauma and addiction and the importance of feeling safe and secure in your surroundings. Our residential women's addiction treatment center offers a calm, private, and judgment-free place to begin your healing process at a pace that fits your unique needs.
WORC has licensed, compassionate therapists that specialize in trauma-focused therapies such as Seeking Safety, cognitive behavioral therapy (CBT), and eye movement desensitizations and reprocessing (EMDR) to give you the knowledge and tools to recover from PTSD and substance abuse.
Our admissions specialists are eager to help you live an addiction-free life. Reach out now.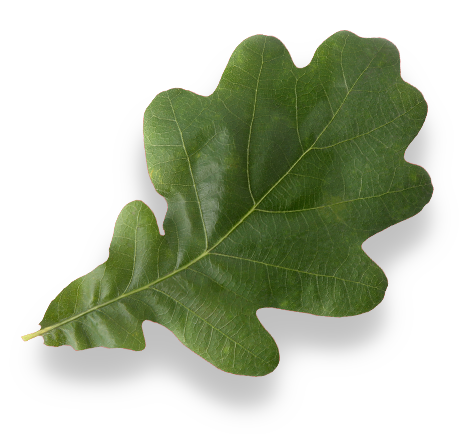 Am I covered for addiction treatment?
Your insurance may cover treatment. Call now for an entirely free and confidential assessment. Recovery starts with a phone call.
Sources:
Medical Disclaimer:
White Oak Recovery Center strives to improve the lives of people suffering from substance use disorders and co-occurring mental health conditions with simplified, fact-based content about addiction, prescription medications, illicit drugs, behavioral health disorders, treatment program options, and their related topics.

The information we provide is researched, cited, edited, and reviewed. The material we publish is for informational purposes only and is not a substitute for medical advice, diagnosis, or treatment. It should not be used in place of the advice of your physician or other qualified health providers. Always seek your physician's advice with any questions or concerns. Please call 911 immediately if you believe you are experiencing a medical emergency.