Recreational Therapy for Addiction Treatment

Although it's been called many things over the years, recreational therapy for addiction treatment has a long history as an evidence-based practice that improves recovery outcomes.
Treatment facilities for all types of physical and mental health conditions, including substance use disorders, incorporate recreational therapies into their treatment programs to ensure their patients understand that enjoyment and fun are integral to overall well-being.
What Is Recreational Therapy?
Recreational therapy is an evidence-based, hands-on therapeutic approach that encourages participants to use fun activities to reduce stress while staying engaged mentally and physically.
Sometimes called therapeutic recreation, recreational therapy is vital in alleviating symptoms of depression, anxiety, and stress in people struggling with physical and mental health conditions, including eating disorders, substance use disorders, physical and emotional trauma, and many other issues.
One of the primary appeals of recreational therapy is that it is an outlet that doesn't feel as intense as talk-based therapies or requires sitting still and having difficult conversations with professionals or sharing with others in 12-step facilitation meetings.
Types of Recreational Therapy
Types of recreational therapy programs range from arts and crafts to animal caretaking to physically engaging sports. Finding which leisure activities a person enjoys and benefits from is integral to successful individualized treatment plans, as no two people will enjoy the same things.
Some of the most popular forms of recreational treatment include:
Art Therapy
Art can be anything from painting to crafting to theatrical performances, any activity that uses creativity to convey emotions, memories, or self-expression. Creative writing and journaling are also forms of art therapy that incorporate mindfulness.
Engaging the creative areas of the brain releases dopamine and serotonin, which can help stimulate memory, emotional processing, and feelings of accomplishment.
Music Therapy
Music stimulates multiple brain areas, forming associations and emotional connections with melodies and frequencies. Whether creating music or simply learning about and enjoying it, music can provide a cathartic outlet.
Music therapy can supplement other recreational therapy, as the music inspires movement and can form memory associations with productive and uplifting activities. People in addiction recovery should avoid music that heavily refers to using drugs or alcohol or music they associate with their time using substances
Meditation and mindfulness
Meditation and mindfulness techniques teach people to be still and listen to their inner thoughts and feelings. These can include breathing exercises, affirmation chanting, or gentle movement exercises.
Learning to self-regulate and channel energy helps reduce stress and anxiety while lowering blood pressure and heart rate and promoting relaxation.
Yoga Therapy
Yoga combines movement and mindfulness in a gentle, rhythmic way that promotes self-awareness and affirmations while strengthening the connection between thoughts and emotions and how our bodies physically process them.
Yoga is a low-impact physical activity for people struggling with physical conditions that may be limiting and can be done in guided groups or alone.
Dance and Movement
Dance and movement rituals like tai chi or reflexology help connect our minds to our bodies and their beautiful capabilities for expression and healing. Connecting to inner rhythm and feelings awakens multiple brain regions and releases endorphins that help reduce pain, reduce stress, and improve moods.
Dance and movement are generally paired with music therapy but can happen in any setting with or without sound.
Adventure and Excursion Therapy
Adventure and excursion therapy covers a broad range of physical activities that usually occur outdoors. These activities can include bird watching, hiking, boating, rock climbing, star gazing, and anything that involves getting active and engaging with the world around you.
Adventure and exploration therapy can be done alone or in groups of various sizes with the bonus of constantly changing scenery.
Sports Therapy
Sports encourage physical fitness, communication skills, and teamwork. Exercise releases endorphins, and working well with others builds confidence and a sense of camaraderie.
Sports help people channel their challenging emotions into positive physical outlets while improving social skills.
Animal and Equine Therapy
Many studies have shown that interacting with animals lowers stress hormones and blood pressure and releases oxytocin and serotonin, which are associated with elevated moods and relaxation. Equine therapy is one of the most popular types of recreational therapy because of how intuitive and expressive horses are through body language.
Caring for, grooming, and maintaining a living being who depends on you helps develop a sense of responsibility and empathy and sharpens non-verbal communication skills. Horseback riding is also a physically intensive activity that helps reduce stress and tension.
Many recreational therapies can overlap or be combined to suit participants' unique tastes and talents.
People going through family therapy can also incorporate therapeutic recreational activities to strengthen their bonds and communication while forming new and positive memories and healthy coping mechanisms.
How Does Recreational Therapy for Addiction Treatment Work?
Recreational therapy for addiction treatment works as part of a whole-person approach to recovery. There are many aspects to overcoming a substance use disorder; one is learning how to have fun and find enjoyment outside of drugs or alcohol, which recreational therapy addresses.
When a person is on the fence about starting the treatment process, during motivational enhancement therapy, a recreational therapist can introduce the possibility of resuming an abandoned hobby as an incentive.
Furthermore, when patients transition out of treatment centers, they can feel uprooted and lost; finding community and connection through their hobby establishes a sense of belonging and routine, essential to relapse prevention.
Recreational therapy adds mental and physical enjoyment to the recovery process while reinforcing the positive changes and coping mechanisms learned during other types of treatment approaches like cognitive behavioral therapy and addiction group therapy.
Benefits of Recreational Therapy for Drug and Alcohol Addiction
Recreational therapy for drug and alcohol addiction has numerous benefits in addition to being a fun way to reinforce new habits and coping mechanisms, including:
Improved communication skills
Building confidence, independence, and self-esteem
Opportunities for self-expression
Enhanced problem-solving and cognitive function
Improved physical health
Alleviates symptoms of depression, anxiety, and stress
Promotes social skills and bonds
Creates new experiences and memories not associated with drugs or alcohol
One of the benefits of residential treatment is that residents are all new to living a sober person's life and experiencing new things together, which helps remove self-conscious feelings and the stigma of addiction.
Learn to Live a Sober Life with White Oak Recovery Center
If you are ready to overcome addiction and learn to live a fulfilling life in recovery, White Oak Recovery Center can help you plant the seed to achieve sobriety.
We offer onsite medical detox for withdrawal from drugs or alcohol with 24-hour medical care provided by a caring, licensed, multidisciplinary team.
At White Oak, we develop individualized treatment plans to fit your needs and goals using an evidence-based approach to allow the ultimate opportunity for personal growth and finding new ways to enjoy life without substance use.
Our residents are encouraged to find excitement and joy in recovery with our onsite amenities, outings, and excursions to explore and take advantage of the beautiful San Fernando Valley surrounding our residential treatment center.
We look forward to helping you start a balanced and stimulating life rooted in recovery. Contact us to speak with one of our compassionate treatment specialists.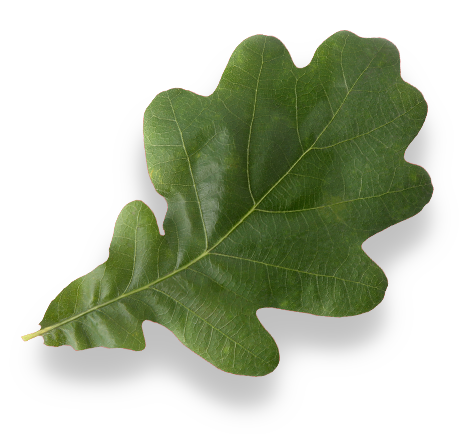 Am I covered for addiction treatment?
Your insurance may cover treatment. Call now for an entirely free and confidential assessment. Recovery starts with a phone call.
Sources:
Medical Disclaimer:
White Oak Recovery Center strives to improve the lives of people suffering from substance use disorders and co-occurring mental health conditions with simplified, fact-based content about addiction, prescription medications, illicit drugs, behavioral health disorders, treatment program options, and their related topics.

The information we provide is researched, cited, edited, and reviewed. The material we publish is for informational purposes only and is not a substitute for medical advice, diagnosis, or treatment. It should not be used in place of the advice of your physician or other qualified health providers. Always seek your physician's advice with any questions or concerns. Please call 911 immediately if you believe you are experiencing a medical emergency.