Motivational Enhancement Therapy (MET)

What Is Motivational Enhancement Therapy?
Motivational enhancement therapy (MET) is a short-term counseling approach to help people who are on the fence or reluctant to follow through with treatment for their substance use disorders. MET generally takes place during the initial assessment when a person begins their treatment program to help their team understand what they need and how motivated they are, and lasts four to six sessions. MET focuses on a client-centered counseling approach with reflective listening to resolve ambivalence and set goals for a person's recovery process.
Dr. William R. Miller pioneered motivational interviewing and motivational enhancement therapy for patients resistant to change. Dr. Miller realized that argumentative and coercive approaches caused people to become defensive and resistant to entering treatment. With the help of Stephen Rollnick, he authored the "Motivational Enhancement Therapy Manual: A Clinical Research Guide for Therapists Treating Individuals With Alcohol Abuse and Dependence" to help other therapists.
Motivational Enhancement Therapy for Substance Abuse
Many alcohol and drug abusers enter substance abuse treatment because of outside pressure or the threat of legal consequences but are not internally motivated or committed to changing for themselves. Motivational enhancement therapy helps them develop intrinsic motivation to follow through with all five stages of change and become an active and enthusiastic participant in the recovery process.
MET was one of three treatment approaches studied by the National Institute on Alcohol Abuse and Alcoholism (NIAAA) during Project MATCH, a long-term, randomized trial study to determine the effectiveness of different substance abuse treatments. The other approaches studied were 12-step facilitation and cognitive behavioral therapy. Project MATCH showed similar success rates from all three methods; however, MET has become the starting point to motivate people to participate in other addiction treatment therapies.
What Are the Five Basic Motivational Principles Underlying MET?
The five basic motivational principles of MET are expressing empathy, developing discrepancy, avoiding argumentation, rolling with resistance, and supporting self-efficacy.
Many people are skeptical and resistant to changing their behaviors; working through the five basic principles of MET helps resolve ambivalence and instill patient confidence and motivation.
Below is a more in-depth explanation of each MET principle:
1. Express Empathy
Therapists actively and reflectively listen to understand and genuinely express empathy for the person and their perspective to help build a trusting and honest relationship. Some counselors invite partners or family members to join during a session to help the client empathize with how their addiction has affected their loved ones' lives, which can help motivate the desire to change.
2. Develop Discrepancy
Many people develop discrepancies, or differences, between who they want to be and how they behave. Through open-ended and guided questions, therapists can help people realize the gap between their intentions and reality. The reality check often inspires people to commit themselves to change.
3. Avoid Argumentation
Therapists will avoid argumentation with people about the severity or impact of their addiction; instead, they will use gentle statements and reflective listening to bring awareness and channel focus toward the need to change. It fosters intrinsic motivation when people feel understood and met where they are instead of being pressured or attacked.
4. Roll with Resistance
Resistance is an expected part of the process. Therapists that roll with resistance will listen with empathy and use motivational statements and questions to resolve the person's objections and hesitancy. Talking through things calmly and rationally helps people better understand how to achieve their goals despite their doubts.
5. Support Self-Efficacy
People need to believe they can change and personally grow on their terms. Therapists work with them to reinforce and support self-efficacy, self-determination, and motivation through positive reinforcement, motivational statements, and words of affirmation.
Motivational Enhancement Therapy Examples
Motivational enhancement therapy focuses on remaining non-judgemental and rational while exploring the patient's perspectives and hesitations regarding change and addiction treatment. One of the ways to do this is reflective listening or repeating the client's words and concerns in the form of a question, hypothetical scenario, or motivational statement to help them form their own conclusions and solutions.
Some examples of MET questions and approaches include:
"What do you think would be different if you stopped drinking?"
"Do you think your substance abuse has cost you opportunities?"
"Where would you like to be a year from now? How do you think you can get there?"
"What do you think will happen if you continue your current habits?"
"What do you have to lose by trying something new?"
"When you finish treatment, what do you want to accomplish?"
"You might be correct about ___, but what if you aren't? Are you willing to explore other perspectives?"
"I believe you are underestimating yourself."
"When you say __, I believe you are being overly critical of yourself."
"I have faith in you; I hope you do too."
Motivational Enhancement Therapy Goal
Motivational enhancement therapy's primary goal is to remove doubts and uncertainties toward treatment by increasing awareness of a problem and inspiring motivation and commitment to change.
Benefits of Motivational Enhancement Therapy
The Department of Health and Human Services considers motivational enhancement therapy a treatment improvement protocol (TIP) because of its many benefits and how easy it is to incorporate during initial treatment sessions.
Benefits of motivational enhancement therapy include:
Widely applicable. Therapists apply MET to inspire change for various substance use disorders and health conditions.
Quickness. MET only requires a handful of treatment sessions to achieve the desired outcome.
Complimentary. MET supports and complements other treatment approaches like 12-step facilitation and cognitive behavioral therapy.
Ease of adoption. Various professionals can implement MET, including general practitioners, peer counselors, and addiction treatment specialists.
Existing resources. MET draws on the client's internal resources and motivation to create change.
Free will. MET emphasizes the client's choice, willingness, and commitment to change.
MET benefits anyone at any stage of acceptance of their substance use disorder, including people who have lost motivation or developed doubts during treatment.
Evidence-Based Treatment for Substance Use Disorders
If you or a loved one is struggling with substance use disorders but has questions or doubts, you are not alone; there are many reasons people hesitate to seek treatment for their addiction.
White Oak Recovery Center has a compassionate team of professionals who understand that change can seem overwhelming. That's why they spend the necessary time to address your concerns and develop a personalized treatment plan unique to your needs.
Our intimate and private residential treatment center provides you with the safe and serene environment you need to feel confident in your ability to achieve recovery. We use evidence-based therapies to overcome the roots of addiction and develop new and healthy coping strategies and communication skills that will help you thrive in the future.
Our compassionate specialists are eager to help you start a new life rooted in recovery. Reach out today.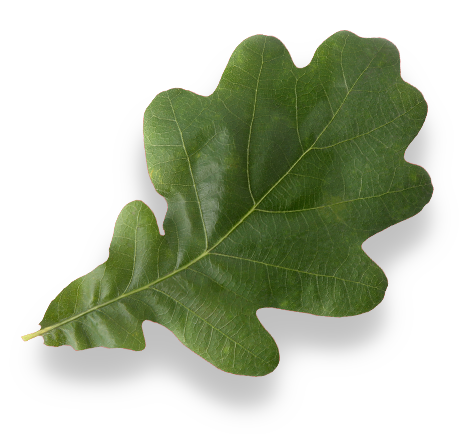 Am I covered for addiction treatment?
Your insurance may cover treatment. Call now for an entirely free and confidential assessment. Recovery starts with a phone call.
Sources:
Medical Disclaimer:
White Oak Recovery Center strives to improve the lives of people suffering from substance use disorders and co-occurring mental health conditions with simplified, fact-based content about addiction, prescription medications, illicit drugs, behavioral health disorders, treatment program options, and their related topics.

The information we provide is researched, cited, edited, and reviewed. The material we publish is for informational purposes only and is not a substitute for medical advice, diagnosis, or treatment. It should not be used in place of the advice of your physician or other qualified health providers. Always seek your physician's advice with any questions or concerns. Please call 911 immediately if you believe you are experiencing a medical emergency.