With substance use disorders, addiction group therapy can help break down resistance to treatment and offer a sense of belonging and hope. Connecting with others with similar struggles and experiences reduces addiction's stigma and builds a supportive community.
What Is Group Therapy?
Group therapy involves two or more people working through similar issues, guided by a treatment professional, learning from each other and sharing experiences, struggles, and perspectives. This form of therapy provides a controlled social environment for people to develop a support network and interpersonal and communication skills.
Therapy groups can be fixed or revolving. A revolving group is open to new members at any time and usually doesn't require consistent participation. A fixed therapy is a small group with the same members the entire time and requires regular participation to maintain the flow of progress. Additionally, fixed therapy groups allow deeper bonds and understandings to form as the group continues and witnesses each other's recovery progress.
People often confuse addiction group therapy with 12-step facilitation programs like Alcoholics Anonymous (AA) and Narcotics Anonymous (NA). While AA and NA are useful for continued support during long-term recovery, they are not the same.
Group Therapy vs. Individual Therapy
There are distinct differences between group and individual therapy, though they are complementary to each other more often than not. Some of the differences between group and individual therapy include the following:
Confidentiality – therapists are legally bound to keep the contents of a therapy session confidential. While it is advised and expected that group members respect the privacy of group settings and the trust of other members, it is not guaranteed.
The pace of progress – Everyone heals and progresses at a rate that is comfortable for them. Individual therapy allows more time to focus on one point or issue for the necessary amount of time. In contrast, group therapy may stick to a schedule that favors the majority of participants and overall progress.
Trauma-informed responses – How people react to learning about a person's trauma can pose a setback or increase their feelings of stigma and shame. Group members may mean well but unintentionally cause harm with their words. Individual therapy settings keep the trauma private and only involve a skilled and knowledgeable therapist who will know how to respond appropriately.
Comfort levels – Some people have extreme anxiety about interacting with groups of people. Individual therapy is more personal and less daunting for them. While group therapy does help people step outside of their comfort zones, some people have to work up to it, and trying too early in recovery can be a setback.
One of the main benefits of residential treatment, also known as inpatient treatment, is that your therapists will observe you participating in group discussions, therapy sessions, and daily interactions with other residents and address their observations in individual sessions.
How Is Group Therapy for Addiction Treatment Used?
Addiction treatment programs use group therapy to cater to people's desire to belong while providing support, guidance, and enrichment from others facing similar challenges. In early recovery, people may find it easier to relate to people with shared experiences and backgrounds than a therapist.
Group therapy is a practical and helpful supplement to other evidence-based treatments, as it often seamlessly incorporates the learned skills and helps them become second nature to patients.
What Are the Types of Group Therapy for Addiction Treatment?
The five types of group therapy models used in addiction treatment are psychoeducational, skills development, cognitive-behavioral therapy, support, and interpersonal process group therapy.
Each form of therapy requires a trained and knowledgeable facilitator and group members at similar stages in their recovery. Many group therapy sessions will combine and alternate between the models as needed.
Psychoeducational Groups
Psychoeducational groups center around educating participants about substance use disorders, mental health, the connection between those conditions and behaviors, and the consequences. Group facilitators often provide supplemental materials like videos, reading materials, or guest speakers.
Some things psychoeducational groups may focus on include:
Developing healthy self-care habits
Conflict resolution and problem-solving
Recognizing and avoiding triggers
Establishing p boundaries with peers and family members
Skills Development Groups
Skills development groups frequently build on the information learned in psychoeducational groups to help cultivate and perfect the skills needed to maintain recovery; these can be new skills or revisiting old life skills that addiction corroded.
Some of the things skills development groups focus on include:
Relapse prevention techniques
Healthy coping skill
Life skills like time and finance management
Communication skills
Cognitive Behavioral Therapy Groups
Cognitive behavioral therapy (CBT) groups work to identify and change learned behaviors by modifying thinking patterns, perceptions, beliefs, and a person's reaction to those things. CBT groups benefit people in early recovery who are still working to recognize how their inner thoughts contribute to addiction and relapse.
Some positive thoughts and behaviors cognitive behavioral therapy groups work to improve are:
Self-worth
Personal capabilities and self-reliance
Reduced isolation and stigma
Contingency management and relapse prevention
Response desensitization, or learning how to regulate emotions
Support Groups
Support groups allow members to foster a sense of belonging and accountability while practicing interpersonal skills and active listening. Support group participants may also challenge a person's excuses and provide constructive feedback if they see someone slipping into one of the stages of relapse.
Some of the things support groups provide include:
Validation
Unconditional support
Respectful communication
Shared experiences and reduced isolation
Interpersonal Process Groups
Interpersonal process groups help recognize and understand how a person's state of mind influences how they interact and relate to other group members. Group therapy offers a window into how the participants act in their relationships outside treatment settings. The facilitator can also gain insight into a person's behaviors and address them during individual meetings.
Some of the skills interpersonal process groups help to refine include:
Active listening
Respectful communication
Recognizing how past experiences influence current experiences
Separating perceptions from reality
Whether you engage in one, several, or all types of group therapy for substance abuse treatment, it is essential to remember that it is not a competition or a race. You are there to be understood and accepted as much as you are to understand and embrace others.
Benefits of Group Therapy
Group therapy has numerous benefits, and each individual will experience them to varying degrees. A sense of belonging and reduced stigma is the most immediate benefits of group therapy, which help people open up to the other advantages offered.
Benefits provided by group therapy include:
Motivation and positive peer pressure to abstain from drugs and alcohol
Hope and inspiration from other's recovery process
Broadened understanding of communicating and problem-solving
A safe place to relearn social and communication skills
Learning to give and accept education and support
Perspectives and support of other group members to improve self-esteem
A sense of structure and discipline
Some benefits of group therapy will be apparent quickly, while others will slowly manifest and grow over time. The skills and knowledge gained from group therapy are helpful in long-term addiction recovery and all other aspects of life.
Addiction Group Therapy at WORC
At White Oak Recovery Center, we believe a compassionate support system and a sense of community are essential in successful substance abuse disorder treatment.
WORC uses evidence-based treatments, including individual therapy and addiction group therapy, to ensure you benefit from your time in our residential treatment center. Our licensed and experienced addiction professionals excel at providing a safe, supportive, and empowering setting for our residents to feel comfortable in a nurturing, family environment.
Reach out to us today. Our treatment specialists look forward to helping you start a life rooted in meaningful recovery.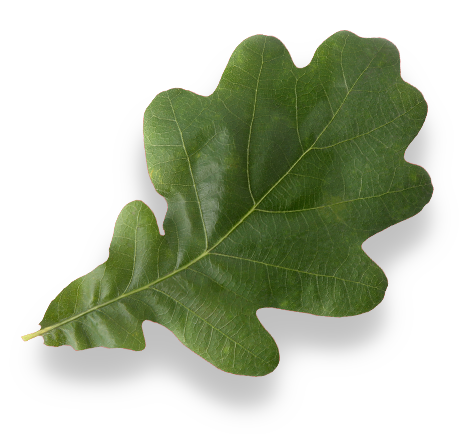 Am I covered for addiction treatment?
Your insurance may cover treatment. Call now for an entirely free and confidential assessment. Recovery starts with a phone call.
Sources:
Medical Disclaimer:
White Oak Recovery Center strives to improve the lives of people suffering from substance use disorders and co-occurring mental health conditions with simplified, fact-based content about addiction, prescription medications, illicit drugs, behavioral health disorders, treatment program options, and their related topics.

The information we provide is researched, cited, edited, and reviewed. The material we publish is for informational purposes only and is not a substitute for medical advice, diagnosis, or treatment. It should not be used in place of the advice of your physician or other qualified health providers. Always seek your physician's advice with any questions or concerns. Please call 911 immediately if you believe you are experiencing a medical emergency.