Although it is rare, Adderall psychosis is a serious, potentially dangerous mental health condition.
Adderall is a prescription medication to treat attention-deficit hyperactivity disorder (ADHD). People with ADHD and those without often abuse Adderall for the feelings of euphoria and increased energy it can cause. Those benefits and pleasurable sensations can quickly turn to dependence, addiction, and in some cases, Adderall psychosis.
People who have experienced Adderall psychosis and schizophrenic episodes have said they are similar. However, drug-induced psychosis and symptoms can resolve quickly and trace back to a specific cause— the drugs. In contrast, schizophrenia and other primary psychosis disorders are lifelong mental health conditions requiring lifelong treatment programs.
Experienced treatment facilities can get Adderall psychosis under control and address the lingering side effects and Adderall addiction.
What Is Adderall Psychosis?
Adderall psychosis is a set of disturbing psychotic symptoms that may cause hallucinations, paranoia, intrusive or disturbing thoughts and emotions, and an inability to decipher what is real.
As a central nervous system stimulant, Adderall interacts with brain chemicals that regulate and affect how internal and external stimulation is processed and perceived. Any extreme disruption to the chemical levels in the brain causes an increased risk of psychosis.
One study published in the New England Journal of Medicine stated that patients newly prescribed Adderall were more likely to have a psychotic break than long-term users who had acclimated and developed tolerance to the medication. However, long-time Adderall users have developed drug-induced psychosis.
People abusing Adderall tend to take it in unsupervised, larger doses than a doctor would permit, which increases the odds of a psychotic episode. Researchers cannot perfectly predict who will develop Adderall-induced psychosis or why, but some common factors increase the likelihood.
Factors that give a person a higher risk of developing Adderall psychosis include:
Genetic makeup
Personal or family history of substance use disorders and mental conditions
The amount of it taken
How it is ingested
Unusual or extreme stress
Malnutrition
Sleep deprivation
Trauma
Taking other drugs and alcohol, or polysubstance abuse
Previous Adderall overdose experiences
Some people may be aware of these pre-existing risk factors, while others may not; medical supervision and screening are vital before taking any legal or illegal medication to make informed decisions about your health and possible risks.
Symptoms of Adderall Psychosis
The symptoms of Adderall psychosis range from mild to severe and, to outsiders, may be challenging to recognize. The length and severity of the psychosis symptoms will vary for everyone. While other psychosis disorders are permanent mental health conditions requiring lifelong treatment and therapy.
Paranoia is a symptom of psychosis with its additional signs, but most medical professionals lump them together since they almost always co-occur.
Common symptoms of Adderall psychosis and paranoia include:
Seeming tense or on edge
Inability to relax
Difficulty concentrating
Being defensive or argumentative
Giving vague or mistrustful answers to basic questions
Displaying suspicion and extreme caution around usually trusted people
Disorganized thought patterns
Hard-to-follow or chaotic conversations
Increased or involuntary movements
Lethargy
Withdrawing socially
Auditory, tactile, and visual hallucinations
Delusions that things have secret meanings or hidden codes
Violent outbursts or behavior
Suicidal thoughts
Attempts to self-harm
You should never try to physically subdue or restrain someone experiencing drug-induced psychosis or a mental health crisis. Instead, give the person physical space and talk calmly and gently until you can get them to a safe place and wait for the effects to wear off.
During auditory Adderall hallucinations, a person may hear voices telling them untrue things or encouraging them to act out impulses they are having. If the person experiencing psychosis doesn't realize they are hallucinating, they can become a danger to themselves and others.
If you believe the danger is imminent, call for emergency help and be clear that mental health services are needed. Sometimes the appearance of strangers and law enforcement can escalate drug-induced psychosis, so it is essential to warn emergency responders about what they can expect when they arrive.
Most symptoms of Adderall-induced psychosis resolve themselves and disappear within days to weeks, so long as the person stops taking stimulants or other drugs that can trigger or prolong more psychotic symptoms. Less than 10% of people who experience psychosis have it last over one year. Of those people, 93% were treated successfully with long-acting anti-psychotic medication.
Side Effects of Adderall
Adderall side effects will vary for each person. People using low doses to treat ADHD are less likely to have extreme side effects than people taking the drug recreationally or abusing it in high doses.
Common side effects of Adderall include:
Increased heart rate and blood pressure
Nausea
Vomiting
Dry mouth
Sweating
Reduced appetite
Headache
Dizziness
Chills
Anxiety
Irritability
These are some of the most common side effects; however, many more are possible, especially in combination with other medications or for people using Adderall long-term.
Long-Term Side Effects
Adderall abuse can cause long-term side effects that include mental and physical symptoms. Long-term side effects of Adderall include:
Depression
Anxiety
Heart problems
Kidney damage
Weightloss
Malnutrition
Insomnia
Addiction
Stroke
None of the short-term or long-term side effects are the sole cause of Adderall-induced psychosis; however, under the right circumstances, they could combine with other triggers to cause the perfect storm.
Adderall-Induced Psychosis Treatment
Treating Adderall-induced psychosis requires an intensive, evidence-based approach that equally and simultaneously addresses co-occurring substance use and mental health disorders.
White Oak Recovery Center specializes in integrated, personalized treatment plans that help heal the mind, body, and soul. Our residents receive all the benefits of residential treatment while surrounded by the support and guidance of our compassionate, licensed, and professionally experienced addiction specialist team. They are devoted to your success and recovery, empowering you to live a fulfilling life free from addiction.
Reach out to us now to plant the first seeds of a life rooted in meaningful recovery.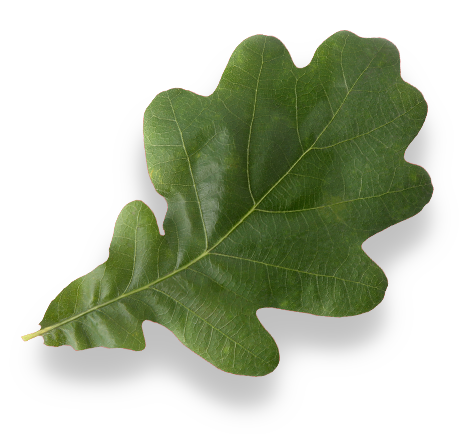 Am I covered for addiction treatment?
Your insurance may cover treatment. Call now for an entirely free and confidential assessment. Recovery starts with a phone call.
Sources:
Medical Disclaimer:
White Oak Recovery Center strives to improve the lives of people suffering from substance use disorders and co-occurring mental health conditions with simplified, fact-based content about addiction, prescription medications, illicit drugs, behavioral health disorders, treatment program options, and their related topics.

The information we provide is researched, cited, edited, and reviewed. The material we publish is for informational purposes only and is not a substitute for medical advice, diagnosis, or treatment. It should not be used in place of the advice of your physician or other qualified health providers. Always seek your physician's advice with any questions or concerns. Please call 911 immediately if you believe you are experiencing a medical emergency.