In the United States, PCP is a schedule II illicit drug with mental and physical effects that escalate with repeated use. People smoke, snort, swallow, or inject PCP. Despite its illegal status, PCP is gaining popularity as a recreational drug among users.
What Is PCP or Phencyclidine?
PCP, short for phencyclidine, is a mind-altering, hallucinogenic, illegal drug. Initially, researchers tested PCP as a pain killer in medical settings; however, it quickly became apparent that PCP is addictive and dangerous, with no health benefits.
PCP Street Names
Because PCP has been around as an illegal drug for over 50 years, it has gained a variety of street names. Some nicknames for PCP refer to its appearance; others refer to its effects.
Street names for PCP include:
Angel dust
Rocket fuel
Embalming fluid
Animal tranquilizer
Ozone
Magic dust
Tranq
Sherman
Black dust
According to the Department of Justice, people commonly mix PCP with marijuana or plant materials like mint, parsley, or oregano to hide the bitter taste when they smoke it. Some people dip their cigarettes in liquid PCP.
Common names for PCP mixed with weed or cigarettes include:
Killer joints
Supergrass
Fly
Wet
Illy
Dippers
What Does PCP Look Like?
PCP is most commonly a loose, crystal-like white or off-white colored powder. Some dealers will dye the powder or press it into pills and capsules. When PCP is liquid, it is clear or has a slight yellow tint.
PCP Effects
Primarily PCP is a painkiller and hallucinogen; however, there's a wide variety of side effects PCP users will experience based on their physical makeup, tolerance, and how many doses of PCP they take. PCP works throughout the central nervous system and interacts with several chemicals in the brain to produce physical and mental effects. PCP is never harmless, and many first-time users have experienced psychotic breaks, seizures, comas, and death.
Depending on the method of ingestion, it takes between five minutes to two hours for PCP effects to kick in. Injecting, smoking, or snorting PCP causes quicker results, whereas swallowing tablets or mixing PCP with other edibles takes longer.
The effects of PCP include:
A rush of euphoria
A sense of heightened clarity and focus
Disassociation
Perceived super strength
Speaking very quickly
Slurred speech
Dizziness
Staring blankly or with a fixed gaze
Jerky eye movements
Small or constricted pupils
Rigid or unnatural movements
Overheating
Flushing
Sweating
Drastic changes in blood pressure
Increased heart rate
Coughing and wheezing
Vomiting
Paranoia
Visual, auditory, and tactual hallucinations
Aggressive behavior
Violent outbursts
Self-harm
Seizures
People with co-occurring mental health disorders sometimes use drugs, including PCP, to self-medicate their symptoms. PCP is addictive, potent, and incredibly volatile, which can worsen symptoms and even cause long-term psychological damage. Long-term PCP use also takes an incredible physical toll on the body.
Long-term effects of PCP use include:
Memory loss
Speech difficulties
Loss of coordination
Weight loss
Tooth decay
Soft tissue sores
Depression
Anxiety
Flashbacks
Violent or suicidal thoughts and behaviors
Ataxia
Psychosis
Organ damage
Psychosis
Seizures
Withdrawal
Protracted withdrawal
Even long-time PCP users who quit may experience long-term effects, including severe seizure disorders that can lead to comas or brain damage. The long-term damage may heal with time and proper medical care, but some will require lifelong attention and care.
Withdrawal Symptoms
PCP withdrawal symptoms can be as unpredictable as the high, depending on the person and the length and severity of the addiction. According to the National Institutes of Health (NIH), PCP withdrawal can begin as soon as a few hours after the last dose and tends to last longer than other hallucinogenics.
PCP withdrawal symptoms include:
Drug cravings
Extreme fatigue
Muscle soreness and stiffness
Irritability
Twitching
Headache
Appetite changes
Depression
Anxiety
Violent outbursts
Memory loss
Sleep disturbances
Speech difficulties
Diarrhea
Paranoia
Hallucinations
Delayed reflexes
Seizures
The physical effects of PCP withdrawal can be intense and dangerous, but the psychological effects can be equally hazardous without the proper attention and support. Before you attempt to quit taking PCP, you should seek medical advice; most medical professionals will recommend supervised medical detox. Seeking professional medical detox is the safest way to get through PCP withdrawal; medical professionals can help ease the physical and mental anguish until you are well enough to enter treatment.
Detox alone is not a sufficient or effective treatment for PCP addiction; people should immediately enter comprehensive, evidence-based treatment programs to treat all aspects of addiction.
PCP Addiction Treatment in Northridge, California
If you or a loved one is struggling with an addiction to PCP, White Oak Recovery Center can help.
At White Oak Recovery Center, we pride ourselves on our patient-centered approach to overcoming addiction. We offer onsite medical detox in a tranquil environment, ensuring your safety through withdrawal. Our professional team of addiction specialists collaborates with you to develop a treatment plan personalized to your unique needs and goals.
During your time in our private residential treatment center, through evidence-based treatments, behavioral therapies, and support groups, we work to address the roots of addiction and heal more than just the physical effects of PCP. You'll learn new and healthy skills and tools to enjoy a life free from addiction and the ability to overcome any future challenges to your recovery.
Reach out to us today. A new life rooted in recovery is possible.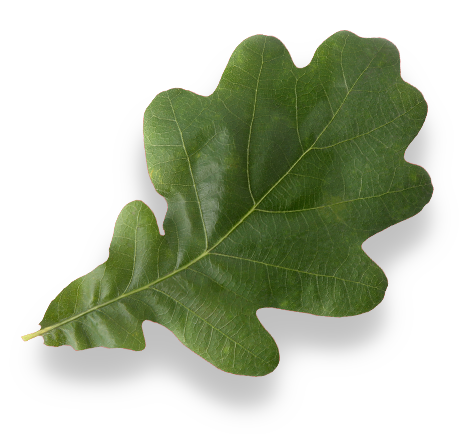 Am I covered for addiction treatment?
Your insurance may cover treatment. Call now for an entirely free and confidential assessment. Recovery starts with a phone call.
Sources:
Medical Disclaimer:
White Oak Recovery Center strives to improve the lives of people suffering from substance use disorders and co-occurring mental health conditions with simplified, fact-based content about addiction, prescription medications, illicit drugs, behavioral health disorders, treatment program options, and their related topics.

The information we provide is researched, cited, edited, and reviewed. The material we publish is for informational purposes only and is not a substitute for medical advice, diagnosis, or treatment. It should not be used in place of the advice of your physician or other qualified health providers. Always seek your physician's advice with any questions or concerns. Please call 911 immediately if you believe you are experiencing a medical emergency.