Dextromethorphan, commonly called DXM, is a cough suppressant in more than 140 over-the-counter (OTC) cough and cold medicines. DXM is a common active ingredient in cough syrups, alone or mixed with other medications such as analgesics like acetaminophen, decongestants like cough syrups, and antihistamines to treat allergies.
The most common forms of abusing DXM are extra-strength cough syrup, tablets, and capsules. According to the National Institute on Drug Abuse (NIDA), DXM misuse can range from mild stimulation and euphoria to alcohol-like intoxication. The drug can also cause severe panic, hallucinations, paranoia, and aggression at high doses.
What Is DXM?
Dextromethorphan, or DXM for short, is also called poor man's PCP, red devils, triple C, Skittles, and velvet on the streets. Although DXM is not a controlled substance, at high doses, DXM can have similar effects to PCP and ketamine, such as euphoria, visual hallucinations, severe paranoia, delusions, and dissociative states, where you feel like you are disconnected from reality and a trance-like state.
Effects of DXM
DXM can cause various side effects, depending on the dosage taken. Its behavioral effects are described in three dose categories:
100 – 200 MG causes mild stimulation
200 – 400 MG produces euphoria and hallucination
300 – 1500 MG is associated with distorted visual perceptions, loss of motor coordination, and out-of-body sensations
Dextromethorphan Abuse
Abusing DXM is called "Robo tripping," "dexing," or "skittling," which are references to the products that are most misused, Robitussin and Coricidin HBP. Traditionally, illicit use of DXM involves drinking large doses of OTC liquid cough syrups. Although, more recently, tablet and gel capsule misuse has increased because it's easier to consume and easily concealed. It also allows DXM users to continue to use it throughout the day.
All age groups abuse DXM, but teenagers and young people are the most concerning. People abuse DXM because its over-the-counter availability makes it easily accessible, and various websites instruct you on how to abuse it. Long-term effects of DXM abuse are linked to negative effects such as psychological issues, dependence, and addiction.
Side Effects of DXM Abuse
DXM side effects are rare. The most common are nausea, stomach discomfort, drowsiness, and dizziness. However, in large amounts, DXM abuse can cause mental and physical side effects that range from mild to severe.
The most typical side effect at doses greater than 4 MG was euphoria or a "high" or drunk feeling, usually accompanying symptoms including:
Confusion
Slurred speech
Blurred vision
Aggression
Anxiety
Paranoia
Hallucinations
Lack of energy
Loss of coordination
Stomach pain
Nausea and vomiting
Sweating
Involuntary eye movements
High blood pressure
Liver damage
Additionally, DXM addiction and its abuse can lead to impulsive acts of violence, including assault, suicide, and homicide.
Can You Overdose on DXM?
Dextromethorphan abuse can lead to overdose. Due to its effect of increasing serotonin, if you are already on an SSRI or MAOI antidepressant, the potential of excess serotonin in the body increases, potentially causing serotonin syndrome that can be fatal without proper care.
DXM overdose generally doesn't result in serious medical consequences or death and can be treated in an emergency room. Treatment for a DXM overdose consists of hydration and managing the withdrawal from the physical dependence on DXM. Dextromethorphan withdrawal symptoms may include seizures, high fevers, and irregular heartbeat.
Most DXM-related deaths are caused by consuming the drug with other drugs and alcohol. DXM-related deaths usually happen due to impairment that leads to accidents.
The Drug Enforcement Administration (DEA) documented the death of a 14-year-old boy in 2003 who abused DXM and got hit by two cars when he tried to cross a highway. It is suspected that the boy's depth perception was affected by the drug causing him to misjudge the speed and distance of the oncoming cars.
DXM Addiction Recovery
If you or a loved one is addicted to DXM or are dependent on DXM, White Oak Recovery Center can help. WORC provides intensive, evidence-based care in an inpatient treatment center for a genuine opportunity to live a substance-free life.
At WORC, our comprehensive dual diagnosis treatment program allows our team of experienced, licensed, and qualified staff to diagnose and treat substance use disorders and co-occurring mental health issues.
WORC's individual therapy sessions and support groups promote accountability and a sense of empowerment by providing coping skills to equip you with the tools you need to manage your mental health without substance use.
Patient-focused, compassionate drug abuse treatment is available. Build your foundation to recovery today at White Oak Recovery Center. Our caring treatment specialists are eager to help. Reach out now.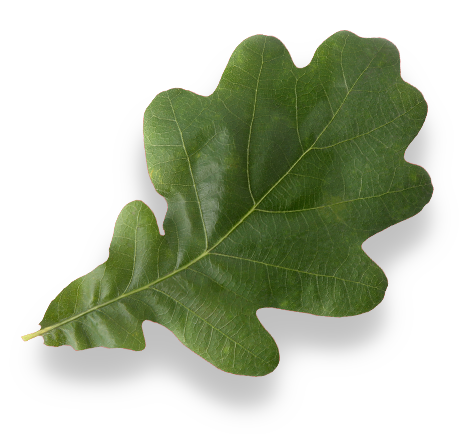 Am I covered for addiction treatment?
Your insurance may cover treatment. Call now for an entirely free and confidential assessment. Recovery starts with a phone call.
Sources:
Medical Disclaimer:
White Oak Recovery Center strives to improve the lives of people suffering from substance use disorders and co-occurring mental health conditions with simplified, fact-based content about addiction, prescription medications, illicit drugs, behavioral health disorders, treatment program options, and their related topics.

The information we provide is researched, cited, edited, and reviewed. The material we publish is for informational purposes only and is not a substitute for medical advice, diagnosis, or treatment. It should not be used in place of the advice of your physician or other qualified health providers. Always seek your physician's advice with any questions or concerns. Please call 911 immediately if you believe you are experiencing a medical emergency.