Ketamine Addiction and Abuse

Some drug experimentation comes from convenience and access to a drug that will provide a desired high from an unlikely source, which is often the case with ketamine abuse. Primarily found in veterinary offices and farms, ketamine is a powerful tranquilizer approved for limited use in medical procedures on humans.
Ketamine has been a party drug since the 1990s because of its euphoric and hallucinogenic effects in small doses. More recently, ketamine has made news for its approval in clinical trials for treating depression and post-traumatic stress syndrome, although none have been conclusive yet. However, many people got the idea to attempt to treat their mental health issues with ketamine; unfortunately, it often has the opposite effect.
Combined with its popularity as a recreational drug and the mistaken impression it can improve mental health, ketamine abuse and addiction are rising, especially among young adults.
What Is Ketamine?
Ketamine is a dissociative anesthetic approved for limited human and animal use for rapid sedation and pain relief without losing consciousness. Recreational drug users enjoy the euphoric effects and out-of-body experiences it causes in higher doses.
In the United States, ketamine is a schedule III controlled substance. The most common form of ketamine is a clear, odorless liquid that users inject; it also comes in a fine white powder that is snorted or swallowed.
Common slang names for ketamine include:
K
Special K
Vitamin K
Ket
Horse tranquilizer
Kit kat
Dealers sometimes use ketamine as a cutting agent in other drugs like heroin or ecstasy to make them more potent.
What Kind of Drug Is Ketamine?
Medically ketamine is a sedative and pain relief agent. Doctors give ketamine for procedures that don't require complete sedation, such as resetting dislocated joints or calming anxious and combative patients in emergencies.
Recently mental health professionals and researchers have been conducting trials using ketamine to treat severe cases of depression and suicidal thoughts.
As a recreational drug, people consume ketamine in small doses to feel relaxed and experience bursts of euphoria and altered perceptions of sights and sounds. In higher doses, ketamine users want the desired high to make them feel detached or mentally removed from their thoughts and body.
Some users compare it to a near-death experience with hallucinations and memory loss. However, ketamine is also a common date rape drug, or a drug slipped to unknowing victims to make them incapable of fighting off sexual assault.
How Addictive Is Ketamine?
In controlled medical settings, ketamine has low addiction potential; however, ketamine abusers using it to self-medicate depression and other mental illnesses are at a high risk of becoming addicted. People taking ketamine regularly develop tolerance, physical and psychological dependence, and addiction.
Mixing ketamine with alcohol and other illicit drugs increases the likelihood of intense effects and addiction. Furthermore, abruptly stopping ketamine after a period of time with regular use causes unpleasant withdrawal that may cause people to continue using ketamine to avoid it.
Effects of Ketamine
The effects of ketamine depend on the dose used to achieve the desired high. The most notorious and intense effects of ketamine are known as a k-hole; however, there is a range of other intended and unintended side effects users experience before having an out-of-body or near-death experience.
Ketamine kicks in quickly, with the peak high lasting between 45-60 minutes, but lingering effects, may persist up to 24 hours later, especially in higher doses.
Effects of Ketamine include:
Euphoria
Relaxation
A full-body buzz or widespread tingling
Nausea
Vomiting
Dilated pupils
Altered perception of sight and sound
Warped sense of time
Loss of coordination
Impaired judgment
Trance-like state
High blood pressure
Respiratory depression
Increased heart rate
Stiff, immobile limbs
Inability to respond to stimuli
Confusion
Disorientation
Hives
Drooling
Losing consciousness
Memory loss
Auditory and visual hallucinations
Seizures
Loss of bladder and bowel control
Excessive amounts of ketamine and mixing ketamine with other depressant drugs increase the likelihood of dangerous side effects and overdoses. Ketamine users in a k-hole are at risk of cardiac arrest, coma, or choking on vomit.
Call 911 or get to an emergency department immediately if the effects of ketamine seem life-threatening.
Ketamine Addiction and Abuse Signs and Symptoms
Because ketamine is a powerful disassociative anesthetic, ketamine addiction and abuse are difficult to hide, though most people try their best.
No addiction starts with people walking around in a constant stupor ranting about drugs, including ketamine. Generally, the signs and symptoms of ketamine abuse will appear slowly and sporadically at first and increase as time goes on.
Recognizing a substance use disorder early on can be the key to starting a conversation and helping a loved one get the help they need. Ketamine addiction and abuse signs and symptoms include:
Frequently appearing groggy or sluggish
Excessive fatigue and drowsiness
Frequent urinary tract and kidney infections
Difficulty focusing
Depression and anxiety
Worsening mental health symptoms
Secretive behavior and lying about ketamine use
Needles, empty vials, and other drug paraphernalia around
Neglecting personal and professional obligations
Declining personal hygiene
Financial trouble
Legal trouble
Housing insecurity
Isolation
Chronic health problems
Slow healing or infected wounds, especially around injection sites
Suicidal thoughts
Withdrawal when ketamine is unavailable
Someone addicted to ketamine should seek professional help and explore their treatment options before attempting to quit independently. Overcoming ketamine addiction requires going through withdrawal, which can be intense and challenging without support.
Ketamine Withdrawal
Ketamine withdrawal is unpleasant, uncomfortable, and intense but rarely life-threatening. However, the risk of relapse is high, and the psychological effects of withdrawal are equal to and just as risky as the physical ones. The length and severity of ketamine withdrawal will vary for everyone and typically begins within 24 hours after the last dose and lasts up to a week.
Ketamine withdrawal symptoms include:
Sweating
Restlessness
Agitation
Appetite changes
Fatigue
Muscle weakness
Fever
Chills
Muscle and joint pain
Abdominal cramping
Nausea
Dizziness
Bladder pain and discomfort when urinating
Thirst
Delayed reflexes
Memory loss
Blurry or distorted vision
Anxiety
Depression
Sleep disturbances
Thoughts of self-harm or suicide
People in the habit of mixing ketamine with alcohol are at an increased risk of complicated withdrawal symptoms, including alcohol seizures and developing protracted withdrawal syndrome (PAWS). People using ketamine to self-medicate depression or other co-occurring disorders can experience rebound symptoms, which is a magnified resurgence of the original symptoms. Supervised medical detox helps to alleviate the worst of the withdrawal symptoms and reduce the likelihood of complications and long-term effects.
Ketamine Addiction Treatment
Regardless of how or why ketamine addiction took hold in your life, help is available.
At White Oak Recovery Center, we take a holistic, evidence-based approach to helping our residents uncover and overcome all aspects of addiction. We provide onsite medical detox with constant support and care to ensure a safe and comfortable withdrawal process.
Using dual diagnosis, we recognize and provide proper treatment for co-occurring disorders, including behavioral therapy, to teach you the habits, skills, and confidence to thrive in long-term recovery.
A new life rooted in recovery awaits you. Our expert treatment team is eager to speak with you. Contact us today.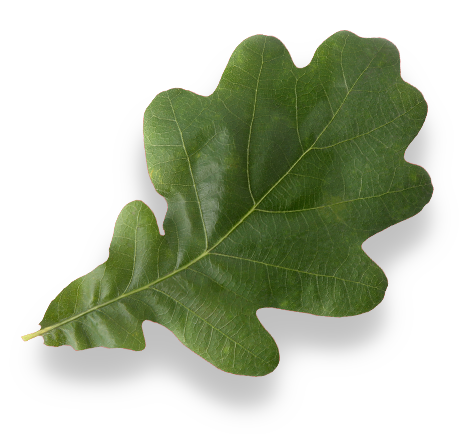 Am I covered for addiction treatment?
Your insurance may cover treatment. Call now for an entirely free and confidential assessment. Recovery starts with a phone call.
Sources:
Medical Disclaimer:
White Oak Recovery Center strives to improve the lives of people suffering from substance use disorders and co-occurring mental health conditions with simplified, fact-based content about addiction, prescription medications, illicit drugs, behavioral health disorders, treatment program options, and their related topics.

The information we provide is researched, cited, edited, and reviewed. The material we publish is for informational purposes only and is not a substitute for medical advice, diagnosis, or treatment. It should not be used in place of the advice of your physician or other qualified health providers. Always seek your physician's advice with any questions or concerns. Please call 911 immediately if you believe you are experiencing a medical emergency.