Despite very different public portrayals and perceptions, the differences between crack and cocaine are not as numerous as many believe. The main differences stem from how they look, how users ingest them, and outdated myths and stigmas that have stuck around despite advances in understanding both drugs.
Many people who try cocaine or crack are recreational drug users and will experiment a handful of times; however, at any given time in the United States, 1.3 million people will develop and struggle with a substance use disorder related to cocaine or crack. Both cocaine and crack addiction require professional treatment.
What Is the Difference Between Crack and Cocaine?
Despite stereotypes and media portrayals of each drug, the difference between crack and cocaine are probably not what you think. Crack and cocaine are almost chemically identical, like the difference between cookie dough and baked cookies, except they are highly addictive and potentially lethal.
The main differences between crack and cocaine are the physical form, the high's length and strength, cost, criminality, and popularity. Below is a brief explanation of each difference.
Physical Form – Cocaine is generally a loose, white powder that people snort. Crack is a solid white, off-white, or tan hard lump broken up and smoked. Either drug can be dissolved and injected, but snorting and smoking are the most common forms of ingestion.
Length and Strength of the High – Smoking any drug, crack included, gives a powerful, almost immediate high from entering the bloodstream through the lungs. The crack high takes less than a minute to kick in and is short-lived, lasting between 10 to 30 minutes. People who snort cocaine feel the effects in one to five minutes, with the high lasting between one to two hours.
Cost – Crack is bought and sold in small quantities, roughly $10 for 1/10 of a gram of crack. Cocaine users buy more at a time, approximately $150 for 3.5 grams of cocaine, or what's known as an 8-ball. If crack were bought and ingested in the exact amounts as cocaine, it would cost $350 for 3.5 grams of crack.
Experts refer to crack as a cheaper alternative to cocaine because it is easier to cut with other substances, making one batch more lucrative for dealers and making crack cost less per use but more expensive over long periods of time and use.
Criminality – Between 1986 and 2010, 5 grams of crack carried a mandatory minimum sentence of five years; it took 500 grams of cocaine to receive the same sentence, or what experts call the 100:1 ratio. The Fair Sentencing Act was passed in 2010 and changed the amount of crack needed to receive the five-year sentence, making the ratio of cocaine to crack possession convictions 18:1; an improvement but still skewed against crack users.
Popularity – According to the National Institute on Drug Abuse (NIDA), in 2020, approximately 5.2 million Americans admitted to using coke within the past year. Under 700,000 had smoked the drug in crack form within the past year.
Cocaine
Cocaine is derived from the coca plant leaves and imported to the United States from South America. The purified and dried white powder is cocaine hydrochloride salt, a highly addictive stimulant. By the time cocaine reaches the streets for sale, other substances, including different drugs, have been added to make it cheaper and more addictive. In the United States, cocaine is a schedule II controlled substance.
Crack
Crack cocaine, or crack for short, is a cooked-down form of cocaine. Dealers mix cocaine with a stable base, typically baking soda, add water, and boil the mixture to remove the hydrochloride salt and leave behind a hard, rock-like substance. Crack gets its name from its crackling sound when people smoke it. Crack is also on the schedule II list of controlled substances in the United States.
Risks and Effects of Crack and Cocaine Use
Because they are almost chemically identical, the risk and effects of crack and cocaine use are similar. Crack and cocaine's effects can be unpredictable based on the user's physical and psychological makeup, tolerance, and other drugs present.
Common risks and effects of crack and cocaine include:
Increased alertness
Irritability
Elevated heart rate
Headache
Teeth grinding
Jaw clenching
Impulsivity
Increased sex drive
Insomnia
Nausea
Vomiting
Decreased appetite
Diarrhea
Hypersensitivity to stimuli
Increased blood pressure
Sweating or overheating
Anxiety
Paranoia
Seizures
Stroke
The method of ingestion, smoking, snorting, or injecting can cause secondary side effects like soft tissue damage in the nose and mouth, lung damage, chronic respiratory infections, or an increased risk of HIV and hepatitis.
Long-term risks and effects of crack and cocaine use include tolerance, withdrawal, organ damage, and cognitive decline.
Myths and Facts About Crack and Cocaine
There is a lot of misinformation about both crack and cocaine that many people accept as fact. Because of the stigma of addiction, many people don't investigate what a myth is and what is true. There are many community-based efforts to overcome the disinformation and increase access to treatment centers, but there is still a long way to go.
Below are some common myths and facts about crack and cocaine.
Myth: Crack is more addictive than cocaine.
Fact: Any form of cocaine is highly addictive. Smoking causes quicker and more intense effects, but that is related to how the body processes drugs, not the drug itself. Snorting cocaine is equally as addictive as smoking crack.
Myth: Crack makes people violent.
Fact: Crack and cocaine do not inherently make people violent. Instead, co-occurring disorders and a person's general disposition contribute to how they behave when high. Crack and cocaine may worsen violent tendencies and reduce impulse control.
Myth: African Americans use crack more.
Fact: Economic class is a more accurate predictor of crack use than race. Black and white people in lower-income areas use crack equally at higher rates than more affluent people of either race.
Myth: Crack babies will suffer for life.
Fact: Multiple studies have shown that using crack while pregnant can delay fetal development; it is equally as harmful as other substances like alcohol, marijuana, heroin, or other drugs. Most babies will outgrow and overcome their inherited issues with proper care.
Myth: Cocaine and crack addiction are different and need different treatments.
Fact: Addiction centers and specialists treat cocaine addiction and crack substance abuse with the same guidelines and approaches. Both can require medical detox through withdrawal, followed by evidence-based strategies that address addiction's physical and mental aspects.
Treatment for Cocaine and Crack Addiction
If you or a loved one are struggling with addiction to cocaine or crack, White Oak Recovery Center can help you achieve a new life rooted in recovery.
Reach out to our admissions experts today to explore judgment-free, evidence-based treatment options. We are eager to be a part of your recovery journey.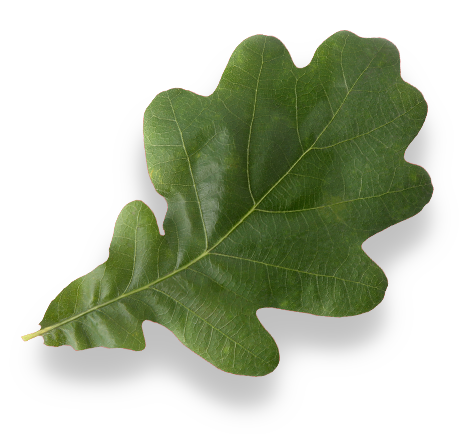 Am I covered for addiction treatment?
Your insurance may cover treatment. Call now for an entirely free and confidential assessment. Recovery starts with a phone call.
Sources:
Medical Disclaimer:
White Oak Recovery Center strives to improve the lives of people suffering from substance use disorders and co-occurring mental health conditions with simplified, fact-based content about addiction, prescription medications, illicit drugs, behavioral health disorders, treatment program options, and their related topics.

The information we provide is researched, cited, edited, and reviewed. The material we publish is for informational purposes only and is not a substitute for medical advice, diagnosis, or treatment. It should not be used in place of the advice of your physician or other qualified health providers. Always seek your physician's advice with any questions or concerns. Please call 911 immediately if you believe you are experiencing a medical emergency.