Alcohol Withdrawal Seizures

Every year in the United States, 2 million people will stop drinking and experience alcohol withdrawal; and roughly 200,000 of them will develop alcohol withdrawal seizures, which can be life-threatening. People who have a small amount of alcohol occasionally aren't going to experience withdrawal symptoms or seizures when they stop drinking; however, people with alcohol use disorders face unique risks when they decide to quit drinking.
Alcohol withdrawal can be challenging and unpredictable, especially for long-term drinkers and people who have gone through it before. If you plan to stop drinking, you should talk to medical professionals about programs for treating alcohol withdrawal and reducing the risk of withdrawal seizures and other dangerous side effects.
What Is an Alcohol Withdrawal Seizure?
Alcohol withdrawal seizures are a dangerous side effect in people with alcohol use disorder who suddenly quit drinking. According to the National Institutes of Health, approximately 10% of people showing signs of alcohol withdrawal will experience seizures, most notably those not receiving medical assistance during withdrawal.
Alcohol withdrawal seizures are a type of seizure called tonic-clonic. Tonic-clonic seizures, sometimes called generalized or grand mal seizures, occur in the whole brain causing the body to experience stiffness and jerking motions. Tonic-clonic attacks can be caused by injuries, genetic disorders, and alcohol withdrawal syndrome. Most people who experience seizures during alcohol withdrawal experience them within the first 48 hours after they stop drinking.
What Causes an Alcohol Withdrawal Seizure?
A sudden and extreme disruption to the brain's chemical balance causes alcohol withdrawal seizures. Heavy and chronic alcohol intake causes a change in the brain and central nervous system; specifically, GABA neurotransmitters are responsible for regulating signals to and from the brain and spinal cord.
Alcohol slows down the GABA transmitters, causing a sedative effect. Over time, the body adapts to the chronic and heavy alcohol presence to maintain vital functions. Withdrawal begins when alcohol is processed out of the body and not replaced. The brain goes into overdrive to compensate for the lack of alcohol and overproduces GABA, which can cause seizures.
Not every person who experiences other symptoms of alcohol withdrawal will have seizures, but some factors increase the likelihood.
Factors that increase the risk of alcohol withdrawal seizures include:
Age
Nicotine use
Genetics
Co-occurring seizure disorders
Head trauma
Previous withdrawal attempts
People who have gone through or completed several withdrawal attempts are more likely to experience seizures because of kindling syndrome. Kindling syndrome means that the brain and central nervous system are extra sensitive and reactive to chemical imbalances. It's the difference between setting fire to freshly watered grass or grass during a drought; already damaged neuroreceptors take on damage quicker and more severely.
Certified alcohol abuse treatment programs have protocols to identify risk factors and trained treatment faculties for treating alcohol withdrawal seizures and other symptoms of alcohol withdrawal properly and safely.
Symptoms of Alcohol Withdrawal
Symptoms of alcohol withdrawal can start as soon as six hours after the last drink but will vary for everyone based on several factors, including their drinking habits.
Many people who drink regularly and recreationally can develop a dependence but not an addiction and experience mild alcohol withdrawal symptoms. The longer and higher quantities of alcohol a person drinks, like binge drinkers and those with chronic alcohol use disorders, the more severe the withdrawal and the higher the risk of seizures and delirium tremens.
Alcohol Withdrawal Syndrome (AWS)
Clinically, withdrawal from alcohol is called alcohol withdrawal syndrome (AWS). AWS differs from a hangover and can last days to weeks, with symptoms ranging from mild and uncomfortable to life-threatening.
Common symptoms of alcohol withdrawal syndrome include:
Headache
Sweating
Upset stomach
Anxiety
Depression
Nausea
Vomiting
Chills
Body aches
Muscle soreness
Changes in heart rate, blood pressure, and body temperature
Alcohol cravings
Insomnia
Fatigue
Hallucinations
Seizures
Withdrawal Seizures
Alcohol withdrawal seizures, or tonic-clonic episodes, are what most people imagine when they discuss seizures. Alcohol withdrawal seizures happen in the first two days after the last drink.
People having an alcohol withdrawal seizure experience the following:
Loss of consciousness
Stiff muscles
Crying or groaning noises from air being forced out of the throat
Drooling, sometimes mixed with blood from biting the inside of their mouth or tongue
Shaking arms and legs
Repeated bending and relaxing of the joints
Eyes will roll back or stay half open or non-responsive
Possible loss of bladder and bowel control
Slowly regaining consciousness
Confusion
Aggression
Intense headache
Drowsiness
Seizures are always dangerous, especially for people with no history; any seizure lasting more than five minutes requires immediate medical attention. Similarly, medical attention is imperative if the person doesn't regain consciousness or has several seizures in a short period.
Delirium Tremens (DTs)
Half of the people who experience withdrawal seizures will develop delirium tremens, a potentially fatal condition. Delirium tremens is an extremely severe health condition that kills 15% of the people who develop it.
If someone experiencing alcohol withdrawal seizures is not already in the hospital, they must get to one as soon as possible to avoid DT becoming fatal.
Symptoms of delirium tremens include:
Persistence tremors and shaking
Extreme confusion or incoherence
Visual, auditory, olfactory, or tactile hallucinations
Prolonged heavy sweating
Irregular or elevated heartbeat
Seizures
Coma
DTs require medical professionals to stabilize the person, which can take several days. It is scary to watch your loved one suffer so much while trying to improve their lives, but it can be the perfect time to discuss treatment programs with them.
Treatment for Alcohol Use Disorder (AUD)
The first step to overcoming drinking and alcohol withdrawal syndrome is to address the physical effects of alcohol and ensure the person's safety. Once you or your loved one are stable, the rest of the work that goes into overcoming alcohol use disorder begins.
At White Oak Recovery Center, we specialize in a whole-person approach, starting with keeping you safe through detox and ending with sending you into the world with a new outlook on life and the skills to maintain long-term recovery.
Medical Detox
Inpatient medical detox programs provide a calm environment with medical support and attention through withdrawal. Some people may require medication to help ease the more severe symptoms. Psychological symptoms and cravings also receive appropriate guidance and support. WORC offers onsite medical detox with 24-hour care.
Studies consistently show that a comfortable and safe withdrawal experience, followed by comprehensive treatment programs, reduces the chances of relapse and makes people more engaged in maintaining their recovery.
Family Therapy
Family therapy helps rebuild the communication and trust between family members affected by their loved one's alcohol abuse. Family therapy is a neutral setting that allows the person beginning their recovery to work towards making amends for past behaviors and for those hurt in the past to make themselves understood. Establishing solid and healthy relationships is vital to long-term success in recovery. We have experienced, licensed family therapists skilled at handling a variety of dynamics and providing constructive support in a safe environment.
Group Therapy
Group therapy helps develop a sense of community and understanding, as well as perspective and insight from people with similar struggles. It helps remove the feelings of isolation and stigma many people experience while struggling with addiction.
A support network and sense of belonging improves self-worth and motivation to maintain throughout recovery. During your time at WORC, you'll have the option to participate in guided group therapy with your fellow residents in addition to individual sessions.
Residential Treatment for Addiction
There are many benefits to residential treatment for addiction, notably a fresh start in a supportive, compassionate, and nurturing environment. Residents are free from the temptations and stress of daily life to focus on healing and recovery and benefit from a structured schedule that includes time for recreation and relaxation, allowing them to learn healthy habits and new routines. Our expert, immediately available staff always offers extra support and motivation when needed.
These are a portion of the in-depth, evidence-based treatments for alcohol addiction we offer at White Oak Recovery Center to cater to each resident's unique needs and goals. Reach out to us today to explore your treatment options and take the first steps toward a life rooted in recovery.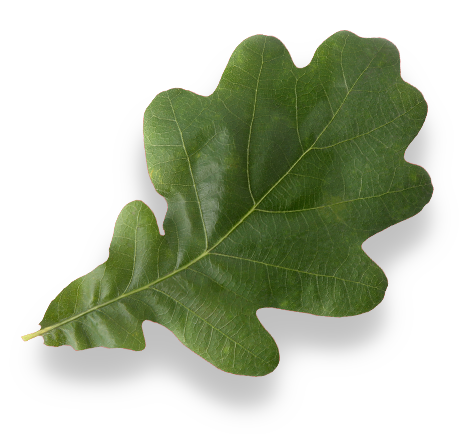 Am I covered for addiction treatment?
Your insurance may cover treatment. Call now for an entirely free and confidential assessment. Recovery starts with a phone call.
Sources:
Medical Disclaimer:
White Oak Recovery Center strives to improve the lives of people suffering from substance use disorders and co-occurring mental health conditions with simplified, fact-based content about addiction, prescription medications, illicit drugs, behavioral health disorders, treatment program options, and their related topics.

The information we provide is researched, cited, edited, and reviewed. The material we publish is for informational purposes only and is not a substitute for medical advice, diagnosis, or treatment. It should not be used in place of the advice of your physician or other qualified health providers. Always seek your physician's advice with any questions or concerns. Please call 911 immediately if you believe you are experiencing a medical emergency.