The Five Rules of Recovery

The National Institutes of Health (NIH) explains that experience shows the five rules can define most relapses. Learning these simple rules can help you understand that recovery is achievable and not as complicated as it may seem.
You can't overcome addiction by just not using. Recovery means creating a new life for yourself so it's easier not to use. If this is avoided, everything contributing to your addiction will still be there, causing relapses.
What Are the Five Rules of Recovery?
The five rules of recovery from addiction are: 1) Change your life, 2) Be completely honest, 3) Ask for help, 4) Practice self-care, and 5) Don't bend the rules.
Rule 1: Change Your Life
Recovery requires creating a new life for yourself, so it's easier not to use. Although this idea may be overwhelming, you won't need to change everything about yourself and your life. It's a wake-up call to evaluate your life and change your damaging habits and behaviors.
Changing your life involves eliminating triggers, developing healthy coping skills, taking responsibility, and making lifestyle changes.
Examples of Change
The three categories of change you need to make include the following:
Change your negative thinking patterns
Avoid places, people, and things associated with your using
Follow the five rules of recovery
Rule 2: Be Completely Honest
Honesty is about self-honesty involving the reality of your addiction and its impact on your life, but also being completely honest within your recovery support group.
Admitting the seriousness of your substance use disorder and recognizing a need for change includes accepting and confronting the consequences of your mistakes caused by your addiction.
Rule 3: Ask for Help
Research has proven that joining a self-help or support group increases your changes of long-term recovery. Combining a substance abuse program and a support group is the most effective.
Support or self-help groups include twelve-step groups such as Alcoholics Anonymous (AA), Narcotics Anonymous (NA), Cocaine Anonymous (CA), and several more. You can find a 12-step meeting in every town, country, and mostly all cruise ships.
Surrounding yourself with a support network of people who understand and actively participate in their recovery provides valuable guidance, accountability, and insight to foster confidence for a sober life.
Rule 4: Practice Self-Care
The importance of self-care helps to understand why people turn to drugs and alcohol— to reward themselves. The purpose of recovery is to practice healthy alternatives to escape and relax.
Self-care is necessary when you are suffering from addiction because it's easy to become frustrated with life and turn to addiction to escape. Still, part of recovery is encouraging yourself to be good to yourself and enhance positive feelings by learning to appreciate the small rewards in life.
Mind-Body Relaxation
Mind-body relaxation has been proven to reduce substance use and successfully promote long-term relapse prevention. It helps reduce stress and tension, which are common triggers of relapse. Secondly, it can help lessen negative thoughts, and third, it's an approach to being kind to yourself.
Mind-body relaxation is a form of self-care because it creates part of a new life in recovery by finding time to decompress and relax.
Rule 5: Don't Bend the Rules
Trying to resist or modify the way you approach your recovery is sabotage. Don't look for loopholes in recovery. Professionals say that trying to bend the other four recovery rules is a warning sign for relapse.
Making a deal with yourself, like reaching a milestone such as a recovery anniversary, as a reason to use is the second stage of relapse. The only way to recover is total and complete abstinence from drugs and alcohol.
Call us Today to Find Your Path to Recovery
Recovery is a unique journey for everyone, and you need qualified professionals to create a recovery plan that aligns with your circumstances, needs, and goals.
At White Oak Recovery Center, we understand what works for one person may not work for you. If you, a family member, or a loved one is struggling with substance use disorder, we can help.
Finding genuine and compassionate support and guidance is necessary for a meaningful and fulfilling recovery. At WORC, our personalized, evidence-based approach to addiction treatment ensures every resident receives superior care that reaches the underlying causes of their substance use disorder to create a solid foundation for life-long recovery.
Patients at WORC will be able to recognize the early warning signs of relapse and develop strong coping skills to prevent it early when the chances for success are the highest.
Reach out now for a free consultation. Our caring and understanding treatment specialists are eager to help you.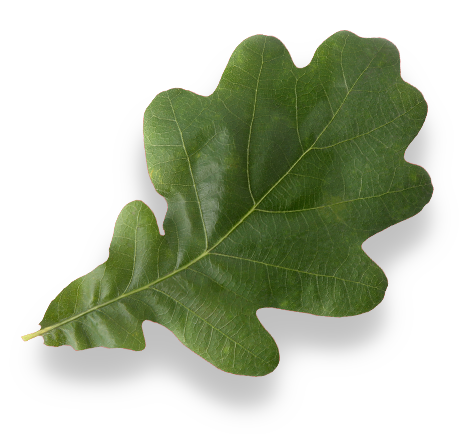 Am I covered for addiction treatment?
Your insurance may cover treatment. Call now for an entirely free and confidential assessment. Recovery starts with a phone call.
Sources:
Medical Disclaimer:
White Oak Recovery Center strives to improve the lives of people suffering from substance use disorders and co-occurring mental health conditions with simplified, fact-based content about addiction, prescription medications, illicit drugs, behavioral health disorders, treatment program options, and their related topics.

The information we provide is researched, cited, edited, and reviewed. The material we publish is for informational purposes only and is not a substitute for medical advice, diagnosis, or treatment. It should not be used in place of the advice of your physician or other qualified health providers. Always seek your physician's advice with any questions or concerns. Please call 911 immediately if you believe you are experiencing a medical emergency.