What Is Recovery?
The Substance Abuse and Mental Health Services Administration (SAMHSA) defines recovery as "a process of change through which individuals improve their health and wellness, lead a self-directed life, and strive to reach their full potential."
SAMHSA has identified the four major areas that support a life-long recovery:
Health – making informed, healthy choices that support physical and emotional well-being
Home – a safe, stable place to live
Purpose – daily activities, including employment, hobbies, and volunteering that promote being an active part of society
Community – relationships, friendships, and social connections that provide belonging, support, love, and hope
In the same way that every person is different and unique, the recovery journey will be different for everyone.
What Does Recovery Mean in Addiction?
Recovery from drug and alcohol addiction is more than just abstaining from substances; it means admitting, treating, managing, and overcoming substance use disorders. Addiction is a chronic, relapsing disease, much like diabetes, so recovery is similar to being in remission— you must actively monitor it and do the work to stay healthy.
The National Institute on Drug Abuse (NIDA) says that stopping alcohol and drug use is the first step in the recovery journey. People in recovery must learn new ways to address their physical and mental health needs that help them improve their lives and achieve their goals. While remaining substance free is a critical part of recovery, many also define recovery as a way to reclaim or reshape their identity without the influence of drugs or alcohol.
Stages of Addiction Recovery
The stages of addiction recovery do not have a universally accepted definition because recovery itself is a broad spectrum that shifts and changes as a person experiences the recovery process. The NIDA uses general stages to help determine a time frame of progress and narrow down treatment and recovery support options. The stages of addiction recovery coincide with the five stages of change, but they are not the same. Once you begin addiction recovery, you've already gone through the first two stages of change and have decided to seek treatment, meaning you're already making progress!
The stages of addiction recovery include:
Initiating treatment and early abstinence. Deciding to enter treatment and make a change is the first stage of recovery. Drug and alcohol detox may be necessary to overcome withdrawal symptoms and cravings. Once the withdrawal is over, you examine your triggers and the roots of addiction while learning new coping and communication skills. Without proper support and addiction treatment techniques, this stage has a high risk of relapse.
Early recovery and maintaining abstinence. During this stage, you begin to practice what you've learned during substance abuse treatment. You are actively attending recovery support groups and therapy, practicing self-care, avoiding relapse, and building a life with support and purpose free from substances.
Advanced recovery. Once a person in recovery has gone years without a relapse, their healthy habits and coping skills have become second nature. They see the benefits of their hard work and perseverance through achieving their goals and feeling content with their lives while staying attentive to their needs and facing challenges in healthy ways.
The goal is long-term recovery. Remember that everyone's recovery journey is different, and there is no set timeline. As long as you are committed and trying, you are in recovery.
Addiction Recovery Quotes
The true experts on addiction recovery are the people who have lived it. The National Institutes of Health (NIH) interviewed a wide range of people in recovery about what it means and how they relate to the recovery process. Here are some powerful quotes about addiction recovery:
"My definition of recovery is life. Cause I didn't have no life before I got into recovery."
"To me, recovery means getting back what I lost. Myself. I am not talking about materialistic things. I am talking about me."
"[Recovery is] like being born again, not living a state of denial, enjoying life better, it's a whole new wonderful feeling, health, financially…."
"Recovery is getting back some sort of order in your life, the disease is in remission- it's not a cure- it has to be maintained daily."
"I'm still on this journey because there is hope, you know. There is not a cure. But there is hope."
These are quotes from people in various stages of recovery with one common theme: recovery is far more than abstinence; it is a way of life that offers purpose and hope. Recovery supports self-exploration, branching out, and achieving goals, which everyone deserves to experience without the shame or stigma of an addiction holding them back.
Evidence-Based Addiction Recovery Center
At White Oak Recovery Center, we strive to help you through the early stages of recovery and plant the seeds of success that will grow into a life-long, thriving recovery journey.
Our residential addiction treatment offers onsite medical detox with constant support and care during your withdrawal process. After detox, our expert treatment team uses evidence-based therapies and peer support groups to empower you with the healthy skills and tools to succeed in long-term recovery. We take care of everything you need during your stay with us so that you can focus on healing and growing into the person you want to become.
Get in contact with one of our compassionate treatment specialists to start a new life rooted in recovery. They are eager to help you begin your recovery journey!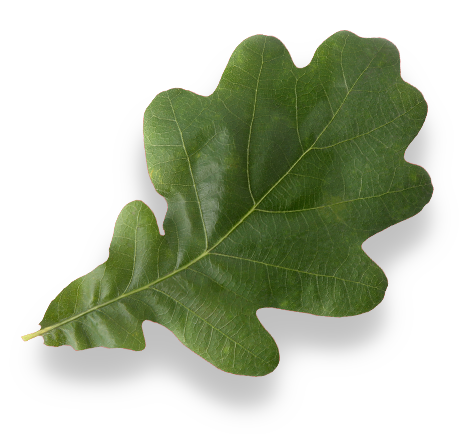 Am I covered for addiction treatment?
Your insurance may cover treatment. Call now for an entirely free and confidential assessment. Recovery starts with a phone call.
Sources:
Medical Disclaimer:
White Oak Recovery Center strives to improve the lives of people suffering from substance use disorders and co-occurring mental health conditions with simplified, fact-based content about addiction, prescription medications, illicit drugs, behavioral health disorders, treatment program options, and their related topics.

The information we provide is researched, cited, edited, and reviewed. The material we publish is for informational purposes only and is not a substitute for medical advice, diagnosis, or treatment. It should not be used in place of the advice of your physician or other qualified health providers. Always seek your physician's advice with any questions or concerns. Please call 911 immediately if you believe you are experiencing a medical emergency.