12-Step Facilitation Therapy

There are many ways to achieve recovery from addiction. Still, twelve-step facilitation therapy is the most popular because it has successfully produced positive long-term results in living a life free from substance use.
What Is the 12-Step Facilitation Therapy?
Twelve-step facilitation therapy, or TSF therapy, is an evidence-based treatment for substance use disorders. It was designed to increase active involvement in a person's recovery through community-based support with twelve-step group meetings. These 12-step groups include Alcoholics Anonymous (AA), Narcotics Anonymous (NA), Cocaine Anonymous (CA), and various others.
Individual treatment is effective, but meeting others facing the same difficulties as you can be life-changing— allowing you to gain a new perspective and live less geared toward society's expectations.
The basis of TSF therapy lies in the spiritual belief of a "power greater than ourselves," defined by the individual, and the idea of doing "what works" for you, which involves taking any necessary steps to avoid substance use.
12-Step Facilitation Program
The twelve-step facilitation program acknowledges that addiction is a progressive disease that affects your mind, body, and spirit and is an effective way to manage abstinence from substance abuse. This treatment program sticks to the concepts in the "Twelve Steps and Twelve Traditions" of Alcoholics Anonymous.
The twelve-step facilitation treatment program has two main goals directly related to the first three steps of AA:
Acceptance
Acceptance of the following three truths:
You are battling the chronic and intensifying disease of addiction.
You have lost the ability to manage your drug use and drinking.
There is no cure for addiction; the only solution is complete abstinence.
Surrender
Surrendering to the following:
Acknowledging that there is hope for sobriety and long-term recovery through accepting that you have lost control and having faith in some higher power to help your willpower that has folded to your addiction
Acknowledging that AA's fellowship has helped millions of drug and alcohol addicts maintain their sobriety and that the best opportunity to sustain long-term recovery is to follow AA
Cognitive
Understand the following consequences:
Understanding your thinking has been affected by your addiction
Understanding your train of thought considers denial or "stinking thinking" and struggles with acceptance
Realizing and understanding there may be several consequences, including mental, physical, legal, social, financial, and spiritual, from your addiction
What Are the 12 Steps in the Big Book?
The 12 steps are outlined in the "Big Book," also known as the twelve-step facilitation handbook or the "bible," a book for Alcoholics Anonymous. They have become the guiding principles in substance abuse treatment.
These are the 12 steps outlined in the Big Book:
We admitted we were powerless over alcohol – that our lives had become unmanageable.
We came to believe that a Power greater than ourselves could restore us to sanity.
We made a decision to turn our will and our lives over to the care of God as we understood Him.
We made a searching and fearless moral inventory of ourselves.
We admitted to God, to ourselves, and to another human being the exact nature of our wrongs.
We were entirely ready to have God remove all these defects of character.
We humbly asked Him to remove our shortcomings.
We made a list of all the persons we had harmed, and became willing to make amends to them all.
We made direct amends to such people wherever possible, except when to do so would injure them or others.
We continued to take personal inventory and when we were wrong promptly admitted it.
We sought through prayer and meditation to improve our conscious contact with God as we understood Him, praying only for knowledge of His will for us and the power to carry that out.
Having had a spiritual awakening as the result of these Steps, we tried to carry this message to alcoholics, and to practice these principles in all our affairs.
Project MATCH
In 1989, the National Institute on Alcohol Abuse and Alcoholism (NIAAA) conducted the most powerful clinical trial of three psychotherapies. It was an eight-year trial designed to test different people's responses who struggle with alcohol dependence to the three behavioral treatments: 12-step facilitation therapy, cognitive behavioral therapy (CBT), and motivational enhancement therapy (MET).
Overall, the NIAAA discovered that "Matching Alcoholism Treatments to Client Heterogeneity," or Project MATCH, participants displayed significant improvement in days of sobriety and decreased number of drinks per day with all three treatments. The University of Connecticut Health Center's Department of Psychiatry said there were distinct differences in participants' drinking patterns after participating in any of the MATCH treatments.
However, participants in outpatient treatment who received 12-step facilitation were more likely to stay sober the year after treatment than others who received the other treatments.
Twelve-Step Facilitation Therapy at White Oak Recovery Center
If you or a loved one is battling alcohol addiction, you are far from alone. There are so many people facing alcohol abuse who understand your struggle.
At White Oak Recovery Center, we ensure an empowering environment, allowing residents to develop a network of support that fosters a sense of community and belonging that encourages sobriety.
WORC's approach to addiction treatment and co-occurring mental health conditions is evidence-based and personalized, providing genuine, compassionate care to set up every resident for lasting success in recovery.
Live a life rooted in recovery with White Oak Recovery Center. Reach out today.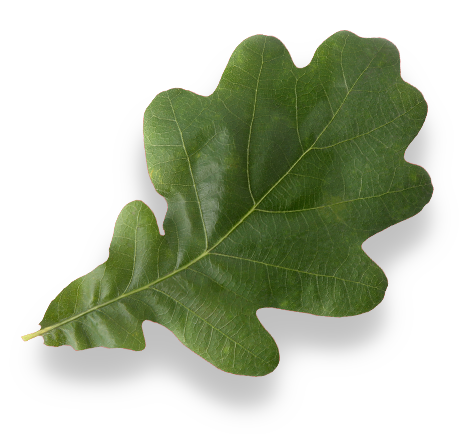 Am I covered for addiction treatment?
Your insurance may cover treatment. Call now for an entirely free and confidential assessment. Recovery starts with a phone call.
Sources:
Medical Disclaimer:
White Oak Recovery Center strives to improve the lives of people suffering from substance use disorders and co-occurring mental health conditions with simplified, fact-based content about addiction, prescription medications, illicit drugs, behavioral health disorders, treatment program options, and their related topics.

The information we provide is researched, cited, edited, and reviewed. The material we publish is for informational purposes only and is not a substitute for medical advice, diagnosis, or treatment. It should not be used in place of the advice of your physician or other qualified health providers. Always seek your physician's advice with any questions or concerns. Please call 911 immediately if you believe you are experiencing a medical emergency.