Under the brand Minipress, prazosin was approved by the US Food and Drug Administration (FDA) to treat high blood pressure. Still, it is also known for treating posttraumatic stress disorder (PTSD) related nightmares and helping manage several other health conditions. This typically means it is combined with other prescription drugs, increasing the risk of drug interactions, adverse effects, and prazosin overdose.
What Is Prazosin?
Prazosin is a prescription medication that belongs to a class of drugs called alpha-blockers. Prazosin works by relaxing your blood vessels, allowing more blood flow through your body. It was the first alpha-adrenergic antagonist, or alpha-blocker, to be FDA-approved for use in the United States and is still widely used for the treatment of high blood pressure.
Side Effects of Prazosin
The most common prazosin side effect is feeling drowsy or dizzy, especially with the first dose. Although it is much less common, serious side effects can happen, and drinking alcohol can worsen them.
Common prazosin side effects include:
Dizziness
Drowsiness
Lack of energy
Weakness
Nausea
Headache
Adverse Effects of Prazosin
The adverse effects of prazosin include:
Stomach aches
Nausea and vomiting
Diarrhea
Stuffy nose
Depression
Dizziness and fainting
Erectile dysfunction
Painful, prolonged erection that can last hours
Vertigo, a sensation that the environment around you is spinning or moving
Kidney and liver damage
Allergic reactions such as rash, hives, itching, blisters, fever, wheezing, trouble swallowing, and swelling of the face or tongue
Call your doctor and seek emergency medical treatment immediately if you experience any of these adverse effects.
Tell your doctor and pharmacists if you are allergic to alfuzosin (Uroxatral), doxazosin (Cardura), terazosin, or any ingredient in prazosin pills. They can provide you with a list of the ingredients.
People taking the prazosin drug may also develop intraoperative floppy iris syndrome (IFIS), known as small pupil syndrome, usually diagnosed during cataract surgery. This may hinder the removal of a cataract and lead to other eye complications.
Is Prazosin Addictive?
Prazosin isn't addictive like most drugs, but it does have a potential for abuse. Prazosin can result in psychological dependence causing people to use it recreationally and mix it with other drugs.
Prevent Prazosin Overdose
Although prazosin isn't as dangerous as opioids or benzodiazepines, it isn't entirely safe. A prazosin overdose can happen if you take too much of the medication. It can also occur because of adverse drug reactions from combining other prescription medications, nonprescription medicines, illicit drugs, vitamins, nutritional supplements, or herbal products.
Prazosin can have negative drug interactions with the following medications:
Beta-blockers such as propranolol (Inderal, InnoPran, Inderide)
Medications for erectile dysfunction such as vardenafil (Levitra, Stazyn), sildenafil (Revatio, Viagra), or tadalafil (Adcirca, Cialis)
Other medicines for high blood pressure
You can prevent a prazosin overdose by following your doctor's directions and telling them and your pharmacist what other drugs you are taking or plan to take. It's essential to stay informed about your medications and any products you may be taking, like dietary supplements and minerals.
Symptoms of a Prazosin Overdose
The symptoms of a prazosin overdose include:
Loss of consciousness
Rapid or irregular heart
Trouble breathing
Blurred vision
If you suspect an overdose, call 911 immediately. Although there isn't an antidote for prazosin overdose, treatment may include pumping the person's stomach, stabilizing their blood pressure, and using medications to counteract the effects of the overdose.
Treatment for Prazosin Abuse
If you or a loved one is struggling with drug and alcohol abuse, compassionate evidence-based drug addiction treatment is available.
White Oak Recovery Center is devoted to transforming lives through custom-tailored rehabilitation to meet your individualized needs for lasting recovery. You invest in a life-changing opportunity for meaningful and fulfilling recovery by choosing White Oak Recovery Center.
Contact us now for a free treatment consultation. Our caring treatment specialists are eager to hear your story and find the best help for you.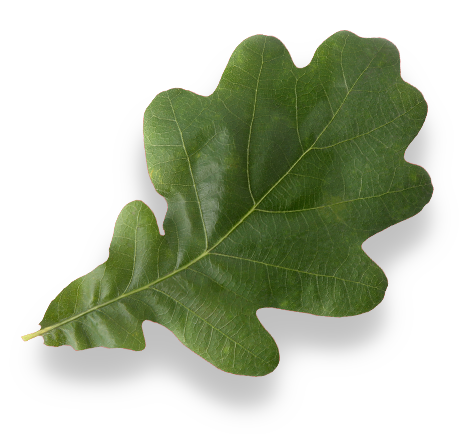 Am I covered for addiction treatment?
Your insurance may cover treatment. Call now for an entirely free and confidential assessment. Recovery starts with a phone call.
Sources:
Medical Disclaimer:
White Oak Recovery Center strives to improve the lives of people suffering from substance use disorders and co-occurring mental health conditions with simplified, fact-based content about addiction, prescription medications, illicit drugs, behavioral health disorders, treatment program options, and their related topics.

The information we provide is researched, cited, edited, and reviewed. The material we publish is for informational purposes only and is not a substitute for medical advice, diagnosis, or treatment. It should not be used in place of the advice of your physician or other qualified health providers. Always seek your physician's advice with any questions or concerns. Please call 911 immediately if you believe you are experiencing a medical emergency.