Methamphetamine is a Schedule II controlled substance because it is highly addictive and typically leads to physical and psychological dependence when the drug is used over time. Most people know it by its street names, such as meth, crystal meth, ice, speed, and glass.
Meth is one of the most potent central nervous system stimulants. The drug boosts activity, talkativeness and causes a sense of pleasure and well-being. However, unlike drugs like marijuana, heroin, and cocaine, which come from plants, meth production involves mixing toxic chemicals in a lab.
The following information will help you understand how meth is made, meth's ingredients, what makes it so dangerous, and the severe health effects and risks of meth addiction.
The Ingredients in Meth
Meth can be easily made in a small lab with ephedrine or pseudoephedrine, the most common ingredient in over-the-counter cold medications. To help stop methamphetamine production, Congress passed the Combat Methamphetamine Epidemic Act in 2005, requiring pharmacies and other stores to keep logs of all purchases containing pseudoephedrine and limit the amount a person can buy in a day.
How Is Meth Made?
Meth is made by cooking its primary ingredients, ephedrine, and pseudoephedrine, with other toxic substances known as cutting agents. These extra ingredients range from other stimulant drugs to drain cleaner and paint thinner.
Depending on the meth cook, these varying ingredients are mixed, water is added, and a solvent such as alcohol or acetone is used to heat the meth because the heat produces crystals.
What Is Meth Cut With?
Meth is frequently "cut" or diluted with many other substances to increase profits and the drug's effects and potency. The meth cook will use these cutting agents because they are cheaper, readily available, and usually found in household items. However, adding these substances contributes to the drug's health risks and increases the likelihood of a fatal overdose.
Common cutting agents used in methamphetamine production include:
Battery acid
Lithium
Paint thinner
Acetone
Red phosphorus
Drain cleaner
Anhydrous ammonia
Freon
Amphetamines or other stimulant drugs
Fentanyl or other deadly synthetic opioids
The Dangers of Making Meth
According to the Drug Enforcement Administration (DEA), Mexican drug organizations are the leading manufacturers and distributors of meth to cities in the Midwest and West of the United States. These large criminal drug trafficking organizations have "super labs," which quickly supply large amounts of meth with a high potency and low cost.
Domestic "small toxic labs" produce small amounts of meth, usually in an improvised setting such as a motel room, car, rural areas, or anywhere else. An alarming concern is the toxic waste from these meth labs, which puts people and children at risk of toxic chemical exposures. For every pound of meth made, up to five pounds of toxic waste can get into the soil and groundwater of the surrounding houses.
The entire meth manufacturing process produces toxic fumes that can harm anybody exposed to them. Meth labs are highly flammable because the meth chemicals generate explosive gases quickly, easily causing accidental fire and explosions. The National Institute on Drug Abuse (NIDA) reported 3,036 meth lab incidents in 2017.
How Dangerous Is Meth?
With sustained use, meth users experience severe short-term health effects like unpredictable behaviors and aggression and sometimes undergo psychotic episodes and intense paranoia.
Long-term effects of meth use include a wide range of severe health effects and psychological side effects. When you use meth for a significant amount of time, you may experience the following:
Sleeplessness
Aggressive feelings
Violent rages
Respiratory issues
Intense cravings
Severe tooth decay, known as "meth mouth," when teeth fall out of users' mouths
Depression
Delusions
Mood swings
Hallucinations
Meth Addiction Treatment
Research has proven that the most effective treatments for meth addiction are behavioral therapies, such as cognitive-behavioral therapy, induvial and group counseling, 12-step support, and a supportive environment that can successfully reduce meth abuse.
If you or a loved one suffers from methamphetamine addiction and a co-occurring mental health disorder, White Oak Recovery Center's residential treatment facility may be the ideal place to reclaim your life and live rooted in recovery.
Inpatient rehab has proven more successful with recovery rates than outpatient programs with more serious drugs, such as methamphetamine addictions. At WORC, our medical detox program is your first step in our evidence-based treatment program. You will be surrounded by around-the-clock medical care to keep you safe through withdrawal and empowered to begin treatment.
Our compassionate team of addiction specialists works with you to create a customized treatment plan that works for you and aligns with your needs and future goals.
Get a free consultation from one of our caring treatment specialists today. They are eager to help you get on your road to recovery. Reach out now.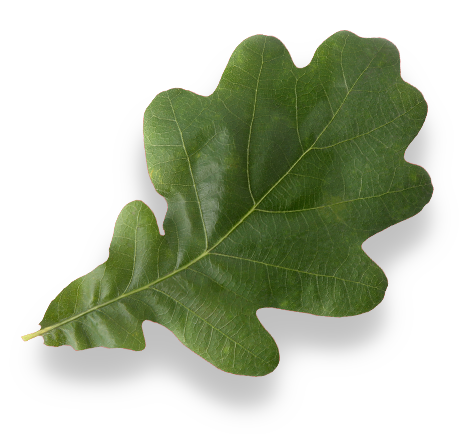 Am I covered for addiction treatment?
Your insurance may cover treatment. Call now for an entirely free and confidential assessment. Recovery starts with a phone call.
Sources:
Medical Disclaimer:
White Oak Recovery Center strives to improve the lives of people suffering from substance use disorders and co-occurring mental health conditions with simplified, fact-based content about addiction, prescription medications, illicit drugs, behavioral health disorders, treatment program options, and their related topics.

The information we provide is researched, cited, edited, and reviewed. The material we publish is for informational purposes only and is not a substitute for medical advice, diagnosis, or treatment. It should not be used in place of the advice of your physician or other qualified health providers. Always seek your physician's advice with any questions or concerns. Please call 911 immediately if you believe you are experiencing a medical emergency.