Methamphetamine (meth) and crystal meth are popular and highly addictive drugs associated with severe oral health damage. The oral health problems faced by meth users can be the drug's most noticeable and devastating side effects. These patterns of meth-associated dental decay acquired the name "meth mouth."
Meth abuse is a national health issue. The American Dental Association refers to the oral consequences of meth abuse, meth mouth, or "crank decay." From 2004 to 2008, the Substance Abuse and Mental Health Services Administration (SAMHSA) reported on methamphetamine-related emergency department visits. The highlighted negative consequence was serious dental problems, extreme weight loss, and hallucinations.
What Is Meth Mouth?
An effect of meth use is an oral condition called meth mouth, characterized by tooth decay and gum disease. It also may include inflamed gums, receding gums, cracked teeth, and severe cavities. The most common sign of meth mouth is tooth decay.
What Causes Meth Mouth?
Contrary to popular belief, people smoking meth don't have a higher risk of meth mouth than those who inject or snort the drug. Meth mouth is caused by a mix of bad dental hygiene, poor nutrition, and the effects of meth on a user's mouth, including dry mouth and teeth grinding.
How Long Does It Take to Get Meth Mouth?
According to the National Institute of Drug Abuse (NIDA), a study found that four years of meth abuse was the time period for an increased risk of meth mouth to develop.
Signs of Meth Mouth
Signs of meth mouth include the following:
Gingivitis and periodontitis, different forms of gum disease
Extreme cavities
Missing, cracked, or fractured teeth
Black or stained, rotting teeth
Xerostomia, or dry mouth
Lesions or burns on the inside cheeks of the mouth or back of the throat
Stages of Meth Mouth
The first stage of meth mouth includes:
Bad breath
Red and swollen gums
Signs of cavities
The second stage involves the following:
Gums start to recede
Cavities on teeth worsen
Oral lesions may begin to appear
The third and final stage of meth mouth includes:
Missing teeth
Decayed teeth to the gum line
Prominent dental lesions
Why Does Meth Ruin Teeth?
Meth causes decreased saliva production, leading to dry mouth and an increased potential for tooth decay. Long-term meth users with poor dental hygiene, especially those who smoke cigarettes and drink alcohol, allow plaque and bacteria to build up, aggravating the effects of dry mouth.
Also continuing to worsen methamphetamine users' oral hygiene, people addicted to meth typically consume large amounts of sugary drinks to quench their thirst and satisfy a craving for sweets. Additionally, meth use is also associated with lockjaw and teeth grinding and clenching, causing severe wear.
The Methamphetamine Treatment Project (MTP)
To gather research and examine the oral health consequences of repeated meth use in a large clinical study, the Methamphetamine Treatment Project or MTP enrolled participants in the National Health and Nutrition Examination Survey (NHANES).
The main finding was that dental disease was the most common medical co-occurring condition among meth users. On average, methamphetamine users had more missing teeth than anyone in the United States general population. And overall, 96% of the participants had experienced dental cavities or decay, and 58% had untreated tooth decay.
Treatment for Meth Addiction
Withdrawal and recovery from meth addiction require help and care from medical professionals.
White Oak Recovery Center specializes in treating substance use disorders and the roots of trauma and pain that may be contributing to substance abuse. Our medical detox program offers a serene and safe environment to overcome withdrawal effects surrounded by compassionate medical care.
Our residential treatment center has onsite detox, medication-assisted treatment, and various evidence-based treatments and therapies, such as cognitive-behavioral therapy (CBT), to foster lasting recovery. WORC ensures every resident leaves equipped to start a life rooted in recovery with effective and practical coping skills and strategies.
Our caring, licensed, and experienced team are dedicated to each resident's recovery— creating a unique treatment plan dictated by your needs, situation, and goals. They devote themselves to cultivating a healthy family environment where residents feel empowered and get a real chance to achieve sobriety and life-long fulfillment in recovery.
Our treatment specialists are eager to get you the help you deserve. Get a fresh start in life and reach out today.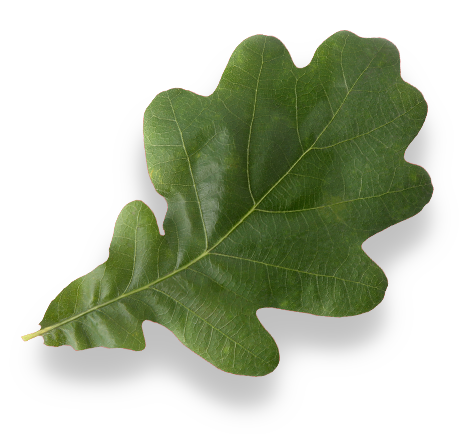 Am I covered for addiction treatment?
Your insurance may cover treatment. Call now for an entirely free and confidential assessment. Recovery starts with a phone call.
Sources:
Medical Disclaimer:
White Oak Recovery Center strives to improve the lives of people suffering from substance use disorders and co-occurring mental health conditions with simplified, fact-based content about addiction, prescription medications, illicit drugs, behavioral health disorders, treatment program options, and their related topics.

The information we provide is researched, cited, edited, and reviewed. The material we publish is for informational purposes only and is not a substitute for medical advice, diagnosis, or treatment. It should not be used in place of the advice of your physician or other qualified health providers. Always seek your physician's advice with any questions or concerns. Please call 911 immediately if you believe you are experiencing a medical emergency.