Smoking crack cocaine, or freebasing, exposes the users' lungs directly to the drugs and whatever other product the mixture contains, increasing the pulmonary complications of crack cocaine use. This includes cocaine-induced lung damage, or "crack lung."
Still, crack cocaine is the most common cause of drug-related emergency department visits. In 2018, about 5.5 million people in the United States, ages 12 and up, reported using cocaine within the past 12 months; 757,000 of those people said they used crack cocaine.
What Is Crack Lung?
A crack cocaine-induced lung injury, or crack lung, is an acute pulmonary syndrome that happens after 48 hours of smoking crack cocaine. Patients usually display symptoms of pneumonia, like shortness of breath and dry cough, among many other signs.
Chest imaging reveals damage to the lungs from the chronic use of crack. Still, crack lung is typically tied to several other pulmonary complications, such as an alveolar hemorrhage, a life-threatening emergency where blood gets into parts of the lungs.
Crack Lung Symptoms
When you smoke crack, it irritates and causes lung tissue inflammation, leading to many respiratory issues. The effects of crack on the lungs are worsened by smoking crack cocaine with other substances like marijuana and tobacco.
Crack lung has a variety of signs and symptoms, including:
Chest pain
Fever
Shortness of breath, or dyspnea
Coughing up blood, or hemoptysis
Having black mucus or dark phlegm
Low level of oxygen in your blood caused by poor blood flow
A group of infections in your lungs, known as eosinophilic pneumonia
Respiratory failure
A Case of Crack Lung: Complications of Crack Cocaine
The Clinical Medicine Journal documented a case of a 33-year-old man in the emergency department with a 48-hour history of increasing chest pains, fever, difficulty breathing, and dry coughing.
This patient regularly smoked crack cocaine for the past twenty years but admitted to significantly increasing his crack use in the last three days before being hospitalized.
After many chest radiographs and analyzed imaging results, he was diagnosed with acute alveolitis, an inflammation of the lungs' tiny air sacs, and acute eosinophilic pneumonia from chronic crack cocaine inhalation.
Crack Addiction Treatment at White Oak Recovery Center
If you or a loved one is suffering from an addiction to crack cocaine, it's crucial to seek professional help to identify your addiction's underlying issues and prevent further harm to your mind and body through drug abuse.
White Oak Recovery Center specializes in treating substance use and co-occurring disorders using an evidence-based approach to care. Our compassionate team of doctors, nurses, therapists, and counselors is experienced and dedicated to your lasting recovery from substance abuse.
At WORC, we understand overcoming addiction takes work and dedication. Our inpatient treatment center provides an empowering and supportive family environment to heal and find peace from life's pressures. We provide a customized treatment plan that fits your circumstances and needs, fostering lasting sobriety.
Our medical detox, medically assisted treatment, and dual diagnosis treatment programs are rooted in scientific evidence and heavily based on medical research. They equip residents with the appropriate and unique tools to help them overcome their specific triggers and learn successful coping skills.
Live a life rooted in recovery with White Oak Recovery Center. Our caring treatment specialists are eager to answer any questions and get you the help you need today. Reach out now.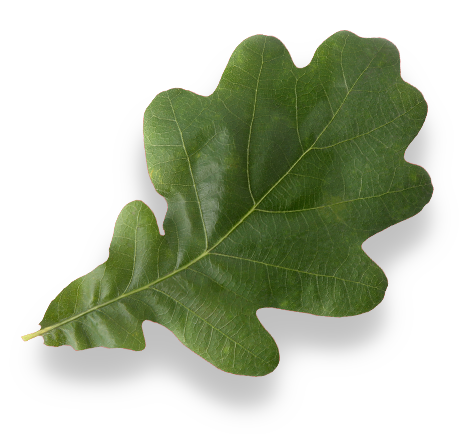 Am I covered for addiction treatment?
Your insurance may cover treatment. Call now for an entirely free and confidential assessment. Recovery starts with a phone call.
Sources:
Medical Disclaimer:
White Oak Recovery Center strives to improve the lives of people suffering from substance use disorders and co-occurring mental health conditions with simplified, fact-based content about addiction, prescription medications, illicit drugs, behavioral health disorders, treatment program options, and their related topics.

The information we provide is researched, cited, edited, and reviewed. The material we publish is for informational purposes only and is not a substitute for medical advice, diagnosis, or treatment. It should not be used in place of the advice of your physician or other qualified health providers. Always seek your physician's advice with any questions or concerns. Please call 911 immediately if you believe you are experiencing a medical emergency.