Almost anyone can benefit from a daily practice of mindfulness and meditation. For people healing from addiction, practicing meditation can help maintain sobriety by building strength and resiliency in the brain from relapse.
Sobriety Meditation
Sobriety meditation can significantly benefit any addiction treatment program by using ancient knowledge and modern research in mindfulness methods. For individuals recovering from alcohol addiction, sobriety meditation and mindfulness practices can be promising courses of treatment.
Sobriety meditation and mindfulness are valuable tools that provide practical strategies for patients to change their state of mind and feel fully present in each moment. Turning one's attention away from cravings or temptations is essential to defeating addiction.
Mindful practices and different forms of meditation can be helpful to people suffering from mental health issues, including:
Anxiety
Depression
Eating disorders
Behavioral problems
Mood disorders
Everyday stresses
What Is Sobriety Meditation?
Meditation is the practice of mindfulness to bring one's full attention to the present moment. Prioritizing one's addiction recovery through a daily sobriety meditation practice that blends meditation and alcoholism recovery strategies can help reduce stress and focus your attention to resist cravings for alcohol.
The effect of mindfulness exercises and a good daily meditation practice routine can build strength and resiliency in the brain against relapse. Practicing meditation is like strength training for your mind.
After suffering damage from substance use disorders (SUDs), the effect of mindfulness on an individual's recovery can be profound. Sobriety meditation has been found to significantly reduce the adverse impacts of SUDs and help heal the brain and prevent relapse by giving patients mental tools for success.
Mindfulness and meditation are powerful tools that can physically affect the brain. In the late 1970s, a psychiatrist named Jon Kabat-Zinn used mindfulness and meditation practices to treat patients with chronic pain. Since then, the effects of mindfulness and meditation in addiction treatment have been widely researched.
Today, a wealth of information, resources, and free tools for mindfulness and meditation practices are widely available, including:
Books
Websites
AA guided meditation YouTube videos
Mindfulness social media accounts
Meditation apps like Headspace, Calm, and Stop, Breathe & Think
Mindfulness vs. Meditation
Mindfulness is a state of being. Meditation is the practice of mindfulness in a focused manner and requires time, effort, and commitment. While mindfulness and meditation go hand in hand, they are two distinct concepts.
Zen master, poet, philosopher, and teacher Thich Nhat Hanh once wrote, "In mindfulness, one is not only restful and happy but alert and awake. Meditation is not evasion; it is a serene encounter with reality."
A "serene encounter with reality" doesn't require a considerable time commitment. Incorporating a meditation practice into your day for even 5 to 10 minutes each day can help cultivate mindfulness in your everyday life. With time, you may find that meditating becomes easier because meditation is associated with increased brain activity and enhanced attention spans.
Mindfulness Techniques
Many mindfulness techniques can be helpful strategies when working hard to stop drinking. These mindfulness techniques also work as meditation practices.
For example, when your mind wanders toward a craving, consider how it feels inside and outside your body. Focus on your breathing and scan your body. Acknowledge all your feelings and the physical sensations you notice. Then, take a deep breath and come back to the present moment.
It can be hard to exercise mindfulness, especially during a craving. However, with time, practice, and patience, it is possible to resist cravings and continue along the path of recovery with little to no injury or relapse. Additionally, having a consistent meditation practice and effective mindfulness techniques in your back pocket can positively impact your recovery in the long term.
Ways to Practice Mindfulness
There are many ways to practice mindfulness in your everyday life, from taking a moment every morning to enjoy a few extra deep breaths to scheduling meditation time during your lunch break or before bed.
These are just a few ideas and strategies for incorporating mindfulness into your daily routine:
Journal
Journaling a little bit every day can help organize your thoughts and feelings and provide a clear roadmap on how your emotional state develops and changes.
Practice Mindful Eating
When you sit down to eat, reduce as many distractions as possible. Keep your phone and TV off, and focus on your meal's flavors, physical sensations, colors, and smells.
Take a Walk
Notice the quality of the air and how humid or dry it feels. Listen to the birds chirping in the trees and the wind rustling the bushes and grass. Feel the weight of your body press through your feet onto the ground.
Do Body Scans
While lying or sitting, close your eyes and scan your body from the top of your head to the bottom of your feet. Imagine a line wiping across your body like a scanner would capture an image. Notice any physical sensations internally and externally the whole way down. If you feel tension or stress, take the time to acknowledge and release it.
Stretch
Take the time to stretch out your body, especially if your mind is racing or battling a craving. Standing up or laying down, reaching your arms and legs out as far as possible, and then relaxing. There are many stretch routines for mindfulness and meditation available online.
Practicing daily mindfulness can have long-lasting positive health effects. Mindfulness and sobriety meditation are safe alternative treatments for addiction recovery with no side effects and are easily integrated into a daily routine.
Recover with White Oak Recovery Center
Practicing mindfulness techniques and sobriety meditation can significantly benefit your addiction recovery process. White Oak Recovery Center understands rehabilitation is healing and provides an ideal recovery sanctuary.
Our licensed, experienced, and compassionate staff at WORC provides an empowering, supportive environment— fostering your confidence to live a life free of substance abuse. They can help you incorporate meditation and mindfulness into your unique, personalized addiction treatment plan.
Reach out today. Our caring treatment specialists are eager to help you navigate your way to a life rooted in recovery.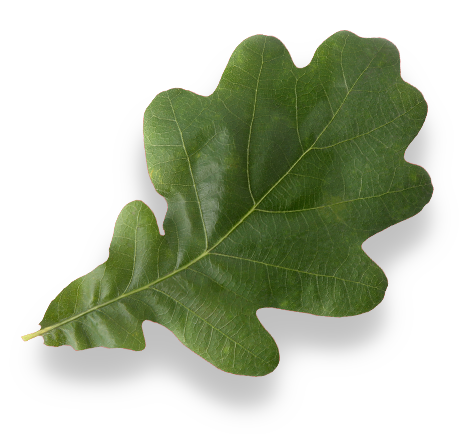 Am I covered for addiction treatment?
Your insurance may cover treatment. Call now for an entirely free and confidential assessment. Recovery starts with a phone call.
Sources:
Medical Disclaimer:
White Oak Recovery Center strives to improve the lives of people suffering from substance use disorders and co-occurring mental health conditions with simplified, fact-based content about addiction, prescription medications, illicit drugs, behavioral health disorders, treatment program options, and their related topics.

The information we provide is researched, cited, edited, and reviewed. The material we publish is for informational purposes only and is not a substitute for medical advice, diagnosis, or treatment. It should not be used in place of the advice of your physician or other qualified health providers. Always seek your physician's advice with any questions or concerns. Please call 911 immediately if you believe you are experiencing a medical emergency.