Adderall is a widely prescribed medication used to treat attention deficit hyperactivity disorder (ADHD) and narcolepsy. It has proven effective in helping focus, but with drugs like Adderall, tolerance develops, diminishing the effects and increasing the chances of overdose.
Adderall is a prescription stimulant that boosts neurotransmitters in the brain to help with focus and attention. It helps increase concentration and help manage the symptoms of impulse control.
What Is Adderall?
Adderall is a prescription medication for children, young adults or teens, and adults to treat ADHD and narcolepsy. It belongs to a class of drugs called central nervous system (CNS) stimulants and comes in two forms: Adderall immediate release (IR) and extended-release (XR).
What Is Adderall Tolerance?
Tolerance is when your body adapts to a medication's regular use, causing it to work less effectively for you. If you develop a tolerance to Adderall, you may need to take higher doses to get the same effects as before with a lower dose.
Taking higher doses of Adderall doesn't indicate Adderall addiction or misuse because it is a psychological response that can happen even when Adderall is taken as prescribed. Still, once you develop a tolerance, it's essential to monitor the side effects of Adderall and work closely with a healthcare professional to prevent you from becoming dependent on Adderall and avoid dangerous withdrawal symptoms.
How Fast Does Adderall Tolerance Build Up?
Adderall tolerance develops over a period of time with consistent and long-term use. Even if you take Adderall as prescribed, your body can become accustomed to the presence of the medicine. Some people may be more prone to developing tolerance than others. Still, high doses of Adderall taken frequently can build tolerance faster.
How Do I Know if I'm Abusing Adderall?
It's important to recognize if you're abusing the medication to prevent Adderall addiction and dependence. The signs and symptoms of abusing Adderall include the following:
Taking higher doses than prescribed
Taking the drug for non-medical purposes just to experience its effects
Increasing your dosage to achieve the same results because your body developed a tolerance
Experiencing withdrawal symptoms when you stop taking Adderall
Adderall Tolerance Reset
If you think you may have developed an Adderall tolerance and aren't experiencing the desired effects at your current dosage, healthcare professionals may recommend an ADHD medical tolerance break.
If you feel like Adderall isn't as effective for you anymore, healthcare professionals may recommend taking an ADHD medical tolerance break. This break helps determine if it improves your condition. This involves temporarily discontinuing the medication, such as a 2-day Adderall break, to allow your body to readjust to the lower levels of the drug.
Adderall Withdrawal Symptoms
When daily users suddenly stop their Adderall use, withdrawal syndrome occurs within 24 hours of their last dose. It's essential to work closely with your doctor when making any changes to your medication to reduce withdrawal effects.
Withdrawal symptoms can vary in severity and duration, so if you're concerned about your Adderall tolerance, seek medical guidance or join a medical detox program in a specialized addiction treatment center to manage your withdrawal effects.
Common Adderall withdrawal symptoms include:
Anxiety
Fatigue
Severe discomfort and uneasiness
Depression
Mood changes
Unable to stay alert
Paranoia
Difficulty concentrating
Trouble sleeping
Prevent Adderall Addiction
If you or a loved one is struggling with substance use, White Oak Recovery Center can provide effective, evidence-based alcohol and drug abuse rehabilitation for substance use disorders and co-occurring mental health conditions. Seeking support is essential to managing your mental health and overall well-being and avoiding the long-term effects of Adderall abuse.
White Oak Recovery Center's medical detox program surrounds you with medical care in a nurturing environment. We ensure every resident receives a custom treatment plan, along with providing effective addiction treatment therapies such as cognitive behavioral therapy (CBT), intensive individual therapy, and 12-step group therapy. These unique treatment plans are designed to meet your needs and goals in rehabilitation and give you successful coping skills to stay in recovery for life.
WORC's compassionate and licensed team of professionals is committed to providing genuine care— entirely investing themselves in your well-being. Your lasting and meaningful recovery is their purpose.
Contact us now. Begin a life rooted in recovery today.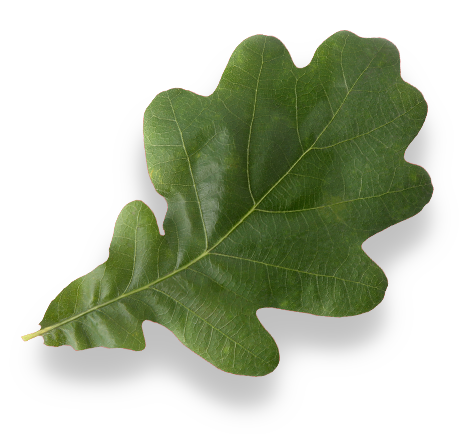 Am I covered for addiction treatment?
Your insurance may cover treatment. Call now for an entirely free and confidential assessment. Recovery starts with a phone call.
Sources:
Medical Disclaimer:
White Oak Recovery Center strives to improve the lives of people suffering from substance use disorders and co-occurring mental health conditions with simplified, fact-based content about addiction, prescription medications, illicit drugs, behavioral health disorders, treatment program options, and their related topics.

The information we provide is researched, cited, edited, and reviewed. The material we publish is for informational purposes only and is not a substitute for medical advice, diagnosis, or treatment. It should not be used in place of the advice of your physician or other qualified health providers. Always seek your physician's advice with any questions or concerns. Please call 911 immediately if you believe you are experiencing a medical emergency.