Zaza Red or Tianeptine, Known as Gas Station Heroin

Dubbed "gas station heroin," tianeptine is sold under the brand names Zaza Red and Tianna at gas stations, convenience stores, and online. These pills claim to be a dietary supplement that improves brain function.
Although in several European countries, tianeptine is approved to help treat various conditions such as depression and anxiety, pain, major depressive disorder, irritable bowel syndrome, and opioid use disorder.
These synthetic drugs may be easy to buy and commonly sold, but it doesn't mean it's effective or safe. Tianeptine isn't approved by the Food and Drug Administration (FDA) and has severe health risks, including addiction and death.
What Is Zaza Red?
Tianeptine is a tricyclic antidepressant, the main ingredient in Zaza Red, known as gas station heroin. It is typically sold in capsules but can be bought online in tablet or powder form. Common names for this drug are Zaza, Red Dawn, and Tianna.
Tianeptine is marketed as a dietary supplement in the United States but is a prescribed drug in Latin America and Europe. However, it is a controlled substance in some countries because it is considered addictive.
Side Effects of Tianeptine
Reports of side effects and bad reactions cases from tianeptine have been increasing across the U.S. Poison control centers. In 2018, the National Poison Data System (NPDS) reported that the South had the highest cases of tianeptine exposure. Alabama had the highest number of cases, 48 in 2021, and Mississippi reported nine tianeptine exposure-related cases in 2021.
The most common side effects of tianeptine include the following:
Nausea
Constipation
Abdominal pain
Dizziness
Headaches
Changes in dreaming
Tianeptine Abuse
Medical journal case reports and calls to U.S. poison control centers suggested that tianeptine could be abused. After chronic use, tianeptine abuse may cause physical dependence, addiction, and withdrawal. Additionally, if you have a history of opioid abuse or opioid use disorder, you may be at higher risk for abusing tianeptine.
Although Tianaa and Zaza Red ironically claim to help treat opioid addiction, tianeptine influences neurotransmitters in the brain that elevate serotonin and bind to the mu-opioid receptor. These are the same brain receptors that bind opioids. Deaths have been reported with respiratory depression directly related to the mu-opioid effect.
On March 15, 2021, The Alabama Department of Public Health labeled tianeptine as a Schedule II controlled substance. Products containing tianeptine, such as Tiannaa or Zaza Red, were deemed highly addictive and won't be available for purchase over the counter in Alabama. And anybody found in possession without a valid prescription could face felony charges.
Tianeptine Withdrawal
Tianeptine withdrawal occurs after chronic use. Users may have to take high doses of pills every 4 to 6 hours to prevent withdrawal symptoms. William Rushton, the medical director for the Alabama Poison Information Center, revealed that people taking tianeptine could have intense agitation and withdrawal symptoms within one to two hours after stopping use.
The effects of tianeptine withdrawal symptoms can resemble opioid withdrawal, according to the Centers for Disease Control and Prevention (CDC). There have been identified cases in which people have experienced severely harmful withdrawal effects, including:
Irritability and agitation
Drowsiness
Excessive sweating
Confusion
Rapid heartbeat
High blood pressure
Nausea and vomiting
Slowed or stopped breathing
Coma
Death
Substance Use Disorder Treatment at White Oak Recovery Center
White Oak Recovery Center is a patient-focused, evidence-based substance use disorder treatment center. If you or a loved one is struggling with addiction, WORC can provide compassionate care in an empowering and nurturing environment devoted to every resident's recovery.
WORC's licensed, experienced, and caring staff creates a comfortable family environment that promotes healing and participation in therapies and treatments, fostering lasting recovery. Their mission is to leave you with a solid rehabilitation foundation on which you can rely to live free from the addiction cycle.
Our addiction treatment specialists are eager to help you get on the path to recovery. Contact us today and begin to reclaim your life.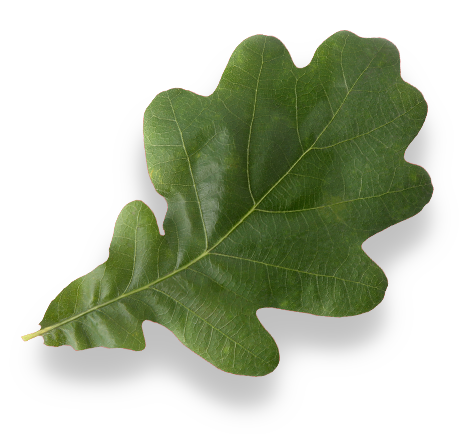 Am I covered for addiction treatment?
Your insurance may cover treatment. Call now for an entirely free and confidential assessment. Recovery starts with a phone call.
Sources:
Medical Disclaimer:
White Oak Recovery Center strives to improve the lives of people suffering from substance use disorders and co-occurring mental health conditions with simplified, fact-based content about addiction, prescription medications, illicit drugs, behavioral health disorders, treatment program options, and their related topics.

The information we provide is researched, cited, edited, and reviewed. The material we publish is for informational purposes only and is not a substitute for medical advice, diagnosis, or treatment. It should not be used in place of the advice of your physician or other qualified health providers. Always seek your physician's advice with any questions or concerns. Please call 911 immediately if you believe you are experiencing a medical emergency.