What Is Relapse Prevention?

The goal of relapse prevention is to prepare you for life's challenging moments and give you the skills to handle them while keeping your recovery on track.
Dr. Allan G. Marlatt created the relapse prevention model with help from his younger colleague, Dr. Katie Witkiewitz, who is now a top expert in addiction treatment, harm reduction, and mindfulness.
Marlatt's method, often called the Marlatt approach, mixes cognitive-behavioral therapy with techniques aimed at lowering the chance and impact of relapses.
Studies by the National Institutes of Health (NIH) comparing different support methods after treatment over a year showed that people in relapse prevention therapy had the fewest relapses.
What Is Relapse Prevention?
Relapse prevention helps reduce the risk of relapse and immediately going back to old habits after completing the initial stages of treatment. This approach, known as relapse prevention or RP, is a type of thinking therapy that focuses on being mindful. It helps in spotting situations that might cause a setback and provides ways for people to deal with these challenges while keeping up with the progress they have made.
Important parts of the relapse prevention model:
Helping people to speak up for themselves
Showing them how to handle challenging situations well
Using positive reinforcement
Finding and keeping a strong support group
The relapse prevention model has two main goals:
The first goal is to stop a slip or relapse from happening by using skills and methods learned
Offer a plan to handle a small slip so it doesn't turn into a significant setback
Difference Between Lapse and Relapse
The difference between a lapse and a relapse is when someone continues using substances after the first slip-up. This model sees lapses as short-term hiccups and opportunities to learn and change your plan to prevent relapse.
What Are the Three Stages of Relapse?
A relapse has three different stages: emotional, mental, and physical.
What Is Cognitive-Behavioral Therapy (CBT)?
Cognitive-behavioral therapy (CBT) is the most widely used type of talk therapy proven by research. CBT aims to find negative thoughts and the destructive behaviors they cause. It is mindfulness-based and helps you see these negative thoughts differently, understand them better, and learn good and helpful ways to express them through what you say and do.
Cognitive-behavioral therapy is good at treating many mental health problems, tough experiences, alcohol dependence, addictive actions, and substance misuse.
The cognitive-behavioral way of relapse prevention therapy focuses on teaching you to depend on yourself and to be confident. While having a support system and help from others can prevent a relapse at any stage, sometimes you'll be on your own. Learning to trust your own feelings and making smart choices to keep up your recovery and stop a relapse are important skills you get from CBT.
Relapse Prevention Strategies
With their therapist, someone will look at their past actions to guess future challenges in daily life. They'll make different ways to handle these without going back to using substances.
Creating your addiction recovery plan to prevent relapse can include acting out scenarios, mindful meditation, worksheets for relapse prevention, and spoken or written promises with a support group.
Some strategies to prevent relapse are:
How to Avoid High-Risk Situations and Triggers
Working with a therapist and using worksheets for relapse prevention during therapy, patients look at their past and how they used substances, including both good and bad experiences. High-risk situations are times when you face places, people, situations, or traditions that bring up emotions and make you think of using substances.
Here are a few instances of high-risk scenarios and stimuli:
Individuals whom you consumed substances with
Locations where you have used
Holidays and anniversaries
Memories linked to using, whether they're good or bad
Specific times you would start using
Social pressure
The cycle of addiction can make it hard to see how these things affect you. Staying away from triggers at the start of treatment helps you succeed more; being ready to handle high-risk situations when you go back home is key to keeping up your recovery.
Coping Skills
Planning a way to leave high-risk situations and practicing and acting them out gets you ready for real-life moments. It teaches you how to handle your thoughts, feelings, and actions when you face these situations. Learning how to cope with potential triggers with relapse prevention techniques is essential to life-long recovery.

Coping skills include:
Saying no firmly when someone offers you drinks or drugs
Leaving situations that feel risky
Talking to yourself in a positive way
Ending relationships that put you at risk
These coping strategies can be utilized before, during, and following a circumstance. When you work with a therapist, you can get as many varieties of reliable coping skills as you think you'll need.
Eliminating Myths and Placebo Effects
People with addiction often have false ideas about how drugs and alcohol help them. A therapist helps them look at these beliefs and break them down. For example, some people who drink a lot think alcohol makes them more social or relaxed, and those who use stimulants believe they do better in school.
Cognitive-behavioral therapy helps you change how you see yourself and understand the long-lasting negative effects of substances that are more significant than the false positive effects you might think they have. CBT also teaches you to think of the good things that happen when you don't use substances, especially when you really want to use them.
Managing Your Self-Image
Boosting self-reliance and confidence is a crucial part of preventing relapse. You won't always have a therapist or sponsor to support good choices. Being able to trust yourself to pick recovery is essential.
The cognitive-behavioral model for stopping relapse teaches that creating new habits and limits is about learning and practicing skills, not just willpower. Building self-confidence involves making small decisions and reaching small goals, leading to bigger wins.
Controlling Urges and Cravings
People often use "urges" and "cravings" as if they mean the same thing, but addiction experts see them differently. Dr. Marlatt differentiates between an urge and a craving. An urge is a short-lived desire to drink or use. On the other hand, a craving is a more persistent longing for the effects and outcomes of using.
Helpful ways to manage urges and cravings include:
Make a list of the bad things that happen when you use
Calling a friend or sponsor for support
Distracting yourself
Exercising
Positive self-talk
Attend a group meeting
Urges and cravings often start in high-risk situations, but just having free time or being alone can also be a big challenge. It's important to recognize and get past them.
Emergency and Lapse Management Planning
Life often brings surprises, and getting ready for these is a part of stopping relapse. This includes creating a relapse prevention plan. An emergency might be facing an unexpected trigger you can't avoid or accidentally being given alcohol. Some people think a small slip, for instance, mistakenly taking a sip of alcohol, is a lapse, while others see it as giving in to an urge and using a substance on purpose.
Handling an emergency or lapse can involve:
Talking to or meeting with a sponsor
Going to a group or support meeting for social support
Getting in touch with your therapist
Discontinuing use
Identifying what led to the lapse and how to avoid it in the future
A mistake doesn't mean you've failed. Your power and triumph are demonstrated by your ability to rededicate yourself to recovery and gain wisdom from your obstacles. Plans for preventing relapse serve to strengthen this.
Summary of Relapse Prevention
Relapse prevention is key for keeping up recovery over a long time and for dealing with triggers and hard times.
The aim of relapse prevention is to:
Find out which situations and people are high risk for each individual
Teach and improve healthy ways to cope with those situations
Get rid of false beliefs about the power of substances
Build up confidence and trust in one's ability to succeed
Create expectations for positive results
Control urges and cravings
Make a plan for emergencies and what to do if a relapse happens
A strong plan for preventing relapse helps people make smart choices to guard their progress and avoid relapse at any point.
Relapse Prevention Therapy at White Oak Recovery Center
If you, a family member, or a loved one is dealing with substance abuse and addiction, there is compassionate support available. White Oak Recovery Center provides tailored, evidence-supported treatment programs in a comfortable, encouraging living environment
Beating substance use disorders is tough to do by yourself. Our kind and certified experts at WORC work with you after a medically watched detox to build a detailed and personal rehab plan.
We're here to guide you to recovery and to give you the tools you need for a lasting and rewarding life in health and wellness. Get in touch today.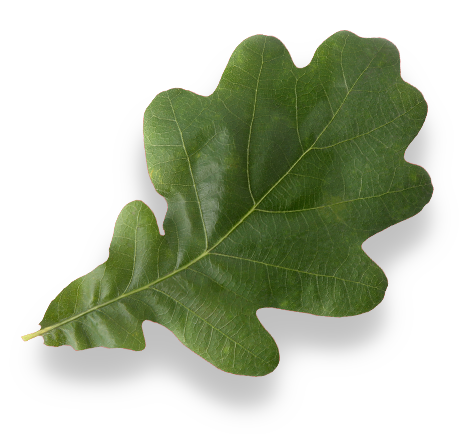 Am I covered for addiction treatment?
Your insurance may cover treatment. Call now for an entirely free and confidential assessment. Recovery starts with a phone call.
Sources:
Medical Disclaimer:
White Oak Recovery Center strives to improve the lives of people suffering from substance use disorders and co-occurring mental health conditions with simplified, fact-based content about addiction, prescription medications, illicit drugs, behavioral health disorders, treatment program options, and their related topics.

The information we provide is researched, cited, edited, and reviewed. The material we publish is for informational purposes only and is not a substitute for medical advice, diagnosis, or treatment. It should not be used in place of the advice of your physician or other qualified health providers. Always seek your physician's advice with any questions or concerns. Please call 911 immediately if you believe you are experiencing a medical emergency.