The Relapse Prevention Model

Psychologists G. Alan Marlatt and Judith Gordon developed the relapse prevention (RP) model. This model has been the foundation of addiction treatment since 1985.
The RP model targets potential relapse triggers. It does this by evaluating behaviors, thoughts, and lifestyle choices. This helps to reduce the risk of a relapse.
Although since its introduction, there has been significant progress in the relapse prevention model. Advances have been made to the cognitive-behavioral approach model of relapse. Mindfulness-based relapse prevention has also evolved. Additionally, RP model strategies are being used in large, randomized trials.
What Is the Relapse Prevention Model?
The relapse prevention model is an intervention strategy for reducing the likelihood and seriousness of relapse after a period of sobriety. It helps you understand and avoid situations that may increase the risk of relapsing.
The RP model uses various intervention strategies that allow the patient and therapist to address the steps of the relapse process. It considers high-risk situations the immediate relapse trigger. Although, it's your response to the circumstances that decides whether you will experience a relapse.
The relapse prevention model has a key feature: classifying triggers or contributors to relapse into two categories. These are called immediate determinants and covert antecedents.
Immediate determinants include high-risk situations, coping skills, outcome expectancies, and the abstinence violation effect. Covert antecedents are lifestyle inconsistencies, urges, and cravings.
High-Risk Situations
High-risk situations are environments and emotions associated with situations that may result in a relapse. The relapse prevention model has a central concept. This concept suggests that certain situations often cause people to use substances again after achieving sobriety on their road to recovery.
Negative thoughts and emotional states are linked to a higher risk of relapse. These include frustration, anger, anxiety, depression, and boredom. Interpersonal high-risk situations involve conflicts with other people that result in negative emotions and can cause relapse.
Celebratory moods can be challenging for willpower. They are associated with positive emotional states and social pressure. Therefore, these situations are recognized as high-risk.
Exposure to substances can be a high-risk situation for relapse. This includes being around people drinking or having nonspecific urges and cravings.
Coping Skills
The RP model believes that high-risk situations are the cause of relapses. However, your response decides if you will experience a lapse. Your behavior with coping in a high-risk situation decides the outcome.
Having effective coping skills decreases the likelihood of relapse. Without these skills and strategies, the risk of relapse is higher.
Outcome Expectancies
Research has proven that people tend to ignore or discount the harmful effects of drug and alcohol abuse. Instead, people focus on the expectations of immediate positive results, known as outcome expectancies.
Expecting alcohol to help cope with difficulties and conflict can be dangerous for people struggling with alcohol abuse. This type of expectation can lead to severe consequences. They will anticipate positive outcomes and feelings of satisfaction, such as reducing stress, and neglect the consequences.
Abstinence Violation Effect
The first reaction to breaking sobriety is called the abstinence violation effect. This effect determines if a lapse will lead to a relapse. A significant difference exists between breaking your sobriety for the first time and returning to uncontrolled drug and alcohol use. This is known as a full-blown relapse.
Lifestyle Factors
The balance between demands such as work and other responsibilities and enjoyable activities is key. This balance has a direct impact on relapse risk. Life can be full of demands. This can lead to a lifestyle of stress. This can cause a negative emotional state, leading to a high-risk situation.
Urges and Cravings
The relapse prevention model suggests that urges and cravings are fueled by mental or environmental encouragement. An urge is an impulse to use drugs or alcohol; cravings are the desire to feel the effects.
Marlatt Model of Relapse Prevention
Based on the cognitive-behavioral model of relapse, the Marlatt RP model was initially developed as an extension of traditional behavioral approaches for treating addiction. The model's theory is relapses occur after a high-risk situation. Although unavoidable, relapses depend on your coping responses or any strategy that reduces your likelihood of lapsing.
What Is the Cognitive-Behavioral Model of Relapse?
The cognitive-behavioral relapse model was created based on cognitive behavioral therapy (CBT) and elements of relapse prevention therapy. One of the primary distinctions is that the cognitive-behavioral model describes intervention treatment, whereas the relapse prevention model focuses on aftercare treatment.
Relapse Prevention Strategies
Addiction treatment using the RP model assesses the patient's environment and emotional state. These assessments help identify potential triggers for relapse.
After identifying these aspects, analyzing the patient's response, and looking into lifestyle factors that increase exposure to a high-risk situation, a therapist will develop strategies such as a relapse prevention plan that target the patient's weak points to prevent relapse.
To stay aware and prevent a lapse from turning into a relapse, RP strategies include:
Coping and Identifying High-Risk Situations
Enhancing Self-Efficacy
Eliminating Myths and Placebo Effects
Lapse Management
Cognitive Restructuring
Substance Abuse Treatment at White Oak Recovery Center
Evidence-based, compassionate addiction treatment is available if you or a loved one is struggling with substance use disorders and co-occurring mental health issues. White Oak Recovery Center is committed to transforming the lives of those impacted by substance use to discover long-term fulfilling recovery.
Our individualized, intensive treatment plans are tailored to meet your specific needs and create the foundation to live a life free from substance abuse. Our 12-step group therapy sessions in our private residential treatment centers provide necessary social support so you can realize you're far from alone.
Contact us today. Our caring treatment specialists are eager to hear your story and get you the help you need.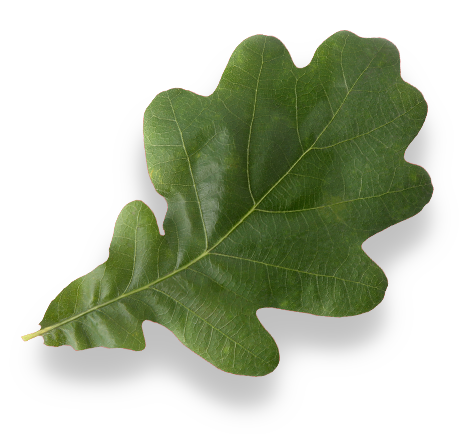 Am I covered for addiction treatment?
Your insurance may cover treatment. Call now for an entirely free and confidential assessment. Recovery starts with a phone call.
Sources:
Medical Disclaimer:
White Oak Recovery Center strives to improve the lives of people suffering from substance use disorders and co-occurring mental health conditions with simplified, fact-based content about addiction, prescription medications, illicit drugs, behavioral health disorders, treatment program options, and their related topics.

The information we provide is researched, cited, edited, and reviewed. The material we publish is for informational purposes only and is not a substitute for medical advice, diagnosis, or treatment. It should not be used in place of the advice of your physician or other qualified health providers. Always seek your physician's advice with any questions or concerns. Please call 911 immediately if you believe you are experiencing a medical emergency.